Sensors applied to plant leaves warn of water shortage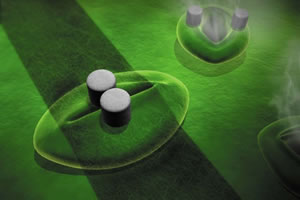 Anne Trafton for MIT News Office: Forgot to water that plant on your desk again? It may soon be able to send out an SOS.
MIT engineers have created sensors that can be printed onto plant leaves and reveal when the plants are experiencing a water shortage. This kind of technology could not only save neglected houseplants but, more importantly, give farmers an early warning when their crops are in danger, says Michael Strano, the Carbon P. Dubbs Professor of Chemical Engineering at MIT and the senior author of the new study.
"This appears to be the earliest indicator of drought that we have for agricultural applications," Strano says. "It's hard to get this information any other way. You can put sensors into the soil, or you can do satellite imaging and mapping, but you never really know what a particular plant is detecting as the water potential."
Strano has already begun working with a large agricultural producer to develop these sensors for use on crops, and he believes that the technology could also be useful to gardeners and urban farmers. It may also help researchers develop new ways to engineer drought-resistant plants, he says. Full Article:
Comments (0)
This post does not have any comments. Be the first to leave a comment below.
---
Post A Comment
You must be logged in before you can post a comment. Login now.
Featured Product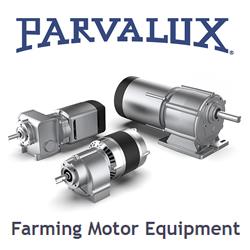 British-made farming motors at Parvalux are available off-the-shelf, customizable or as a fully customized 'from scratch' solution, enabling you to tailor a geared motor to your precise requirements. Whether you require a specific shaft length or material, dynamic braking or another one of our customization options, we'll help you make sure your customers' farms run like clockwork.