Scarcity of Specialists a Troubling Trend
Jack Zemlicka for Precision Farming Dealer: We all know that good help is hard to find. But it's also hard to keep. This has long been a challenge for dealerships, regardless of size, brand or location.
And data from the newly published 2018 Business Outlook & Trends report from our sister publication, Ag Equipment Intelligence, suggests the problem is only getting worse. For the first time in the 13-year history of the study, recruiting and retaining technicians ranked atop the list of dealer concerns, with some 92% saying they are "concerned" (50.3%) or "most concerned" (41.7%) about the availability of technicians.
This represents quite a shift, with the dearth of qualified techs ranking 6th among dealers' biggest issues and concerns last year. Challenges are perhaps coming to a head, as dealerships look to restock staff as the ag economy slowly rebounds, only to find quality hires are few and far between.
But dealers may also be looking for a different breed of shop technician. While these positions have always been in high demand, many techs are being asked to do more within dealerships. Talking with several service and store managers in recent months, they noted ongoing efforts to increase the versatility of their shop techs to include troubleshooting precision technology problems. Full Article:
Comments (0)
This post does not have any comments. Be the first to leave a comment below.
---
Post A Comment
You must be logged in before you can post a comment. Login now.
Featured Product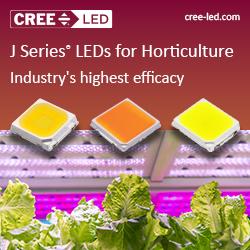 Horticulture and other forms of agricultural lighting require application-tuned ratios of spectral content, high efficacy and long lifetimes. Since these systems are designed to maximize yields for plants and animals, they require different metrics than lighting products designed around the human visual system. Cree LED delivers a wide range of spectral options and products optimized for these applications with leading efficiency and reliability.