Plastomics is growing the next generation of crops with agtech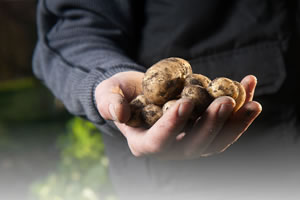 Christine McGuigan for Silicon Prairie News: The FAO's 2030 Agenda for Sustainable Development has set 17 sustainable development goals and global objectives aimed at improving global conditions in a variety of areas like poverty, hunger, climate change and sustaining natural resources.
At the heart of these initiatives is agriculture. According to the FAO, in order to ensure a global food supply capable of sustaining a growing population (an estimated 8.5 billion by 2030), food production must increase by 50% globally, and 200% in developing countries.
But how does the planet increase its overall food production by 50% in a way that is sustainable and doesn't further contribute to environmental problems?
Plastomics, a St. Louis based agtech startup, believes they have found one answer to that problem through the engineering of plant chloroplasts.
"The agriculture world is looking for technology to maintain the effectiveness of biotech crops because, in the face of climate change and all these other challenges, we have to maintain that high level of productivity," said Plastomics CEO, Sharon Berberich. "Our platform will make better, safer and more effective crops for the future,"
The chloroplast is the site of photosynthesis, the process of converting sunlight and carbon dioxide into energy for the plant. Plastomics' chloroplast engineering is a platform that can efficiently introduce multiple traits into the chloroplast and enable simple, more predictable breeding of traits. Full Article:
Comments (0)
This post does not have any comments. Be the first to leave a comment below.
---
Post A Comment
You must be logged in before you can post a comment. Login now.
Featured Product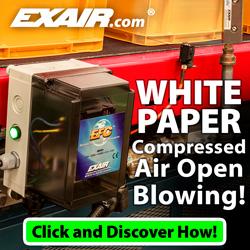 Compressed air is a limited resource that is generated in-house for the benefit of many operations within the manufacturing environment. Learn how to ensure all point of use applications are using your compressed air in the most effective and efficient way possible. Learn how much it costs to produce that compressed air and how Engineered Nozzles can help you use your air more effectively and efficiently.