FORGET PRECISION AGRICULTURE: DRONE HERDING IS TAKING OFF
Malek Murison for We Talk UAV: Drones and agriculture go together pretty well: drones are a useful tool for farmers when it comes to mapping fields, assessing crop health from above and distributing pesticides. But's that pretty much where your average farmer would draw the line.
Luckily, a few farming pioneers have started using their drones to herd animals, including cattle and sheep, from one place to another.
And it makes a lot of sense. Drones are fast, agile, loud and intimidating: the perfect combination of characteristics for a good herder. They can fly while shooting video, too, giving farmers a better view of what's going on. Maybe they even watch the footage back to improve their herding techniques?
A video surfaced recently of California cattle farmers using drones to guide their herd:
Comments (0)
This post does not have any comments. Be the first to leave a comment below.
---
Post A Comment
You must be logged in before you can post a comment. Login now.
Featured Product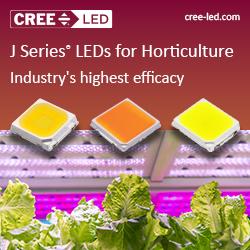 Horticulture and other forms of agricultural lighting require application-tuned ratios of spectral content, high efficacy and long lifetimes. Since these systems are designed to maximize yields for plants and animals, they require different metrics than lighting products designed around the human visual system. Cree LED delivers a wide range of spectral options and products optimized for these applications with leading efficiency and reliability.