Analog Devices' Monitoring Initiative Aims to Improve Crop Quality and Yields and Boost Profitability of Local Farmers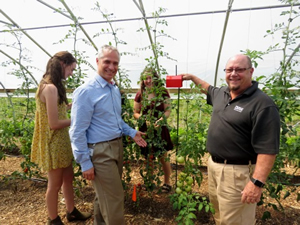 Analog Devices, Inc. announced today a collaboration with The Cornucopia Project and ripe.io to explore the local food supply chain and use this work as a vehicle for educating students at ConVal Regional High School in Peterborough, N.H., and local farmers on 21st century agriculture skills. The initiative instructs student farmers how to use Internet of Things and blockchain technologies to track the conditions and movement of produce from "Farm to Fork" to make decisions that improve quality, yields, and profitability. Together with the Cornucopia Project, the endeavor is funded by Analog Devices and ripe.io, with both companies also providing technical training.
For the project, Analog Devices is providing a prototype version of its crop monitoring solution, which will be capable of measuring environmental factors that help farmers make sound decisions about crops related to irrigation, fertilization, pest management, and harvesting. The sensor-to-cloud, Internet of Things solution enables farmers to make better decisions based on accumulated learning from the near-real-time monitoring. These 24/7 measurements are combined with a near infrared (NIR) miniaturized spectrometer that conducts non-destructive analysis of food quality not previously possible in a farm environment.
Learn more about Analog Devices' crop monitoring solution and how the company is working with local farmers: http://www.analog.com/en/landing-pages/001/iot-internet-of-tomatoes.html
"This project expands on our 'Internet of Tomatoes' program which empowers farmers to make better decisions throughout the growing cycle, improving quality, economic, and environmental outcomes," said Kevin Carlin, vice president, Automation, Energy and Sensors, Analog Devices. "Our crop monitoring solution will provide reliable and precise information to student farmers and local farmers so they can grow healthier, fresher, better tasting produce. It demonstrates how a crop monitoring solution extends the value and possibilities of the Internet of Things in truly transformative ways."
The Cornucopia Project, a non-profit located in Peterborough, N.H., provides garden and agricultural programs to students from elementary through high school. Student farmers in its Farm to Fork program learn how to use advanced sensor instrumentation in their greenhouse, which provide valuable data to assess the attributes of tomatoes, and how these factors affect taste and quality. The program also educates students on how crops can be tracked throughout the agricultural supply chain to support food quality, sustainability, traceability, and nutrition.
"Analog Devices is helping us explore how advances in technology can support local food systems," said Karen Hatcher, executive director, The Cornucopia Project. "We are training next-generation farmers in 21st century agriculture to harvest tastier, more abundant and more sustainably grown tomatoes than ever before. This initiative will contribute to enhancing the economic health and vitality of local small- and medium-size farms and the communities that support them."
ripe.io is contributing its blockchain technology to model the entire fresh produce supply chain, combining the crop growing data, transportation, and storage conditions. Blockchain – a distributed ledger, consensus data technology that is used to maintain a continuously growing list of records – will track crop lifecycle from seed to distributor to retailer to consumer, bringing transparency and accountability to the agricultural supply chain.
"This project is one of the first implementations of blockchain technology to build an open and transparent supply chain with farmers, suppliers, distributors, retailers, food service, and end consumers," said Raja Ramachandran, CEO of ripe.io. "What is learned in the initiative not only will improve quality, economic, and environmental outcomes in the local farming community, but also can be extended to other farms and crop species around the country."
About Analog Devices
Analog Devices (NASDAQ: ADI) is the leading global high-performance analog technology company dedicated to solving the toughest engineering challenges. We enable our customers to interpret the world around us by intelligently bridging the physical and digital with unmatched technologies that sense, measure, power, connect and interpret. Visit http://www.analog.com.
Comments (0)
This post does not have any comments. Be the first to leave a comment below.
---
Post A Comment
You must be logged in before you can post a comment. Login now.
Featured Product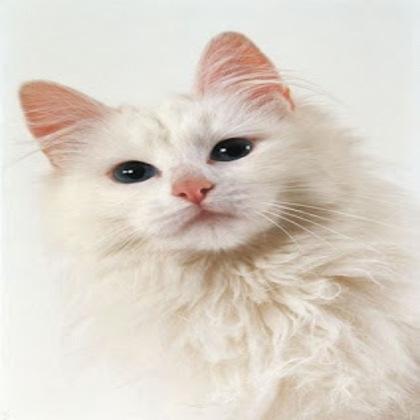 Image processing opens up a wide range of possibilities for the automation of modern agriculture - but what to do when only a small budget is available? That is where the uEye XLS comes in. With the launch of these super-small industrial cameras, even price-sensitive applications and volume projects become feasible. Measuring just 29 x 29 x 7 mm, the compact cameras offer excellent imaging characteristics without excessive heat generation, making them a perfect fit for embedded vision applications in agricultural machinery and equipment. The industrial cameras comply with the vision standard and are available with Micro-B connectors and with or without C/CS or S-mount lens holders, further increasing their adaptability to different agricultural environments. Thanks to these features, the cameras offered by IDS Imaging Development Systems lower the barriers to entry and make it easier to explore the potential of vision technology to optimize agricultural processes.