Lettuce-Weeding Robots, Coming Soon to a Farm Near You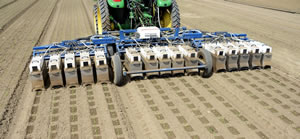 Sonya Mann for Inc.com: Blue River Technology isn't a typical Silicon Valley startup. The Sunnyvale, California-based company makes farming machines. "I bet we're the only startup with a tractor behind our offices," CEO Jorge Heraud says. Nevertheless, it is still very much a tech startup.
Blue River's machines are robots that help farmers manage their fields more efficiently. The old-school approach is to drench an entire field in weed-killing chemicals, but Blue River combines computer vision and sophisticated machine learning algorithms to spray selectively.
The machines are hooked up to tractors and are used to scan entire fields, only spraying the appropriate targets. As a result, farmers save money, with the side benefit of reducing the amount of herbicide that leaks into the environment. One of its models is called LettuceBot, and it can reduce herbicide use by a factor of 10.
Heraud has a grand vision for Blue River Technology, which raised a $17 million Series B in December 2015, primarily from agriculture-focused investors. He wants to build a global company that helps farmers everywhere manage their fields on a plant-by-plant level, mainstreaming artificial intelligence as an integral part of agriculture. A.I. is an area of much interest and investment in the tech industry, Heraud says, but it doesn't always have a mission behind it. Full Article:
Comments (0)
This post does not have any comments. Be the first to leave a comment below.
---
Post A Comment
You must be logged in before you can post a comment. Login now.
Featured Product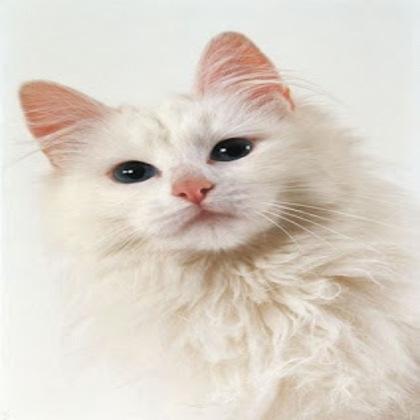 The 13 MP autofocus camera uEye XC is especially easy to operate and delivers high-resolution images and videos in the blink of an eye. Unlike typical webcams, it has been specifically designed for use in industrial applications and delivers sharp image data even in changing light conditions. Setting up and operating only requires a cable connection. The webcam-like camera is characterised by its particularly elegant and lightweight magnesium housing: with dimensions of only 32 x 61 x 19 mm, it is compact, sturdy despite its light weight and absolutely suitable for industrial use - benefiting, for example, kiosk systems, applications in industrial production or agriculture. With the uEye XC Starter Set, IDS offers a full-package deal for $500. (launch promotion, valid until 30 November 2022) that allows customers to evaluate and use the full range of functions of the new camera. The set includes not only the camera, tripod adapter and cable, but also a macro lens. Thanks to this lens, the camera is also suitable for demanding applications at close range. It easily shortens the minimum possible object distance and opens up additional application possibilities.