Optical Sensors Advancing Precision in Agricultural Production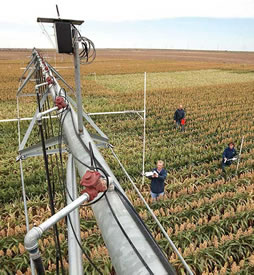 Seth Murray for Photonics.com: Agricultural production, already incredibly efficient in much of the developed world, is increasing each year — this is a necessity to feed the 9+ billion people expected on the planet by 2050. A great example of productivity gains is in corn (i.e., maize, Zea mays). One of the most productive crops, corn's yield has increased sevenfold over the last 100 years in the U.S., meaning that seven times less land is needed to feed the same number of people1. While favorable soils and weather have always played a central role in agriculture productivity, the increases in productivity have been driven by farmers' use and adaptation of improved technologies. Despite past successes, agriculture continues to be challenged to "produce more with less" with farm inputs such as phosphorus and irrigation water, which are decreasing in availability and increasing in costs. These challenges are compounded by a changing climate and a need to ensure practices are sustainable both economically and environmentally. As in the past, agriculture will meet new obstacles that arise through research discoveries and new production tools. Unlike in the past, tools will not be exclusively the domain of agronomists, plant breeders, agricultural engineers and other traditional agricultural scientists; finding solutions will require input and integration from diverse disciplines not previously involved in agriculture, such as photonics and computer science. New sensor and imaging technologies are among the most important and exciting new tools that will be incorporated to see and respond to what has previously been intractable. Photonics will help researchers and farmers apply discoveries on the farm to more rapidly, cheaply and accurately manage crops. Full Article:
Comments (0)
This post does not have any comments. Be the first to leave a comment below.
---
Post A Comment
You must be logged in before you can post a comment. Login now.
Featured Product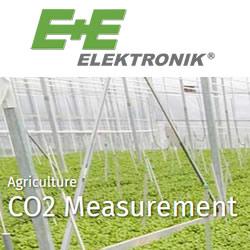 Lowering of energy costs, acceleration of growth and extension of the possible storekeeping duration can be optimised by the precise measurement of humidity, CO2-content and temperature. Optimum basic conditions for animals and plants ensure best agricultural products. As different applications demand various adopted solutions for optimization of agricultural processes, E+E Elektronik provides a broad portfolio of agricultural monitoring products