- Novel seed treatment brings next-level sustainability in pest control while promoting healthy plant establishment - Contains best-in-class PLINAZOLIN® technology
Syngenta Crop Protection's Seedcare business today introduces EQUENTO®, a novel seed treatment that provides outstanding control of various soil pests while helping farmers increase the sustainability of their farming operations.

EQUENTO®, based on Syngenta's cutting-edge PLINAZOLIN® technology, is applied onto seeds, protecting the crop right from the start of its life. Based on a new mode of action (IRAC Group 30), it breaks the critical rise in insect resistance, while offering precise control of a broad variety of soil pests - including difficult-to-control pests such as the wireworm and the red legged earth mite. The seed treatment can be applied across multiple crops including cereals and canola.
Among the key benefits EQUENTO® brings is its ability to increase the sustainability of a farm's operations. Safe for both the seed and plant, this seed treatment is highly effective at very low dose rates and is not easily soluble or mobile in soil. This provides precise and effective pest control in the area immediately surrounding a plant's roots and ensures healthier roots that contribute to better soil health and biodiversity.
This innovative seed treatment also offers farmers greater flexibility in farming decisions - ranging from application timings, dose rates to choices of mixtures with other insecticides and fungicides. It is effective even in low soil temperatures, controlling pests that either ingest or come in contact with the plant, and reducing pest populations in the soil. In addition, EQUENTO® features exceptional target specificity, which enables farmers to precisely tailor their dose rates to meet particular pest challenges.
"EQUENTO®'s combination of a novel mode of action, broad spectrum pest control, as well as superior seed and crop safety reflects Syngenta's commitment to innovation," said Jonathan Brown, Global Head of Syngenta Seedcare. "It transforms the ability of farmers to manage wireworms and other hard to control pests, establish a healthy young crop crucial for good yields, while protecting soil health, bio-diversity and the planet."
Insects and soil pests pose significant challenges to farmers, threatening both yields as well as the quality of the harvests by harming the crop as well as opening pathways for disease. Their ability to constantly evolve, coupled with the impact of climate change that has propelled shifts in the insect pressure and spectrum farmers face, have increased the urgency for innovative solutions that protect the farmers ability to grow productively and sustainably. An estimated 600 species of insects are already deemed resistant to at least one insecticide.
Syngenta will mark its global launch of EQUENTO® in Australia later this year, under the trademark EQUENTO® Extreme. Further registrations are expected to follow in other markets worldwide.
About Syngenta Crop Protection
Syngenta Crop Protection is a leader in agricultural innovation, bringing breakthrough technologies and solutions that enable farmers to grow productively and sustainably. We offer a leading portfolio of crop protection solutions for plant and soil health, as well as digital solutions that transform the decision-making capabilities of farmers. Our 17,900 employees serve to advance agriculture in more than 90 countries around the world. Syngenta Crop Protection is headquartered in Basel, Switzerland, and is part of the Syngenta Group. Follow us on Twitter at www.twitter.com/Syngenta, www.twitter.com/SyngentaUS and on LinkedIn at www.linkedin.com/company/syngenta
Data protection is important to us. You are receiving this publication on the legal basis of Article 6 para 1 lit. f GDPR ("legitimate interest"). However, if you do not wish to receive further information about Syngenta, just send us a brief informal message and we will no longer process your details for this purpose. You can also find further details in our privacy statement.
Featured Product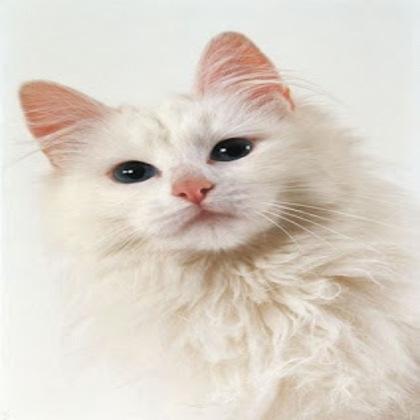 Image processing opens up a wide range of possibilities for the automation of modern agriculture - but what to do when only a small budget is available? That is where the uEye XLS comes in. With the launch of these super-small industrial cameras, even price-sensitive applications and volume projects become feasible. Measuring just 29 x 29 x 7 mm, the compact cameras offer excellent imaging characteristics without excessive heat generation, making them a perfect fit for embedded vision applications in agricultural machinery and equipment. The industrial cameras comply with the vision standard and are available with Micro-B connectors and with or without C/CS or S-mount lens holders, further increasing their adaptability to different agricultural environments. Thanks to these features, the cameras offered by IDS Imaging Development Systems lower the barriers to entry and make it easier to explore the potential of vision technology to optimize agricultural processes.