Grow Director Ltd. unveils GrowDirector 3 PRO, advanced automation and data management solution, enhancing indoor and greenhouse horticulture. Through modular scalability, data-driven optimization, and user-friendly features, growers achieve maximum yields while minimizing labor and resource usage.
Grow Director Ltd., an Israeli company specializing in intelligent climate control systems for indoor and greenhouse horticulture, announces the launch of their latest breakthrough solution, GrowDirector 3 PRO. Designed to empower growers and revolutionize the agricultural industry, GrowDirector 3 PRO offers comprehensive automation and data-driven optimization for enhanced efficiency and productivity.

Since its establishment in 2017, Grow Director has been at the forefront of innovation in the agricultural technology (AgTech) sector. Their commitment to developing cutting-edge solutions has led to the evolution of their third-generation climate control system, GrowDirector 3 PRO. This advanced system integrates modular and scalable wireless controllers, state-of-the-art sensors, and intelligent algorithms to provide growers with unmatched control over their cultivation environment.
What sets Grow Director apart:
1. Modular and Scalable System: GrowDirector 3 PRO can seamlessly accommodate growing operations of any size, from small to large scale. With the ability to control from 1 to 64,000 sensors and devices, this solution ensures unparalleled flexibility and adaptability as businesses expand.
2. Comprehensive Automation: By automating multiple aspects of plant growth, such as watering, hydroponics, lighting, and temperature control, and much more, GrowDirector 3 PRO streamlines cultivation processes. This holistic approach allows growers to focus on other critical tasks, while the system optimizes plant growth conditions.
3. Data-Driven Optimization: Leveraging the power of artificial intelligence (AI), GrowDirector 3 PRO collects comprehensive data on plant growth conditions in real time. Through advanced analysis, growers gain valuable insights to make informed decisions, replicate successful conditions, and address any issues promptly. This data-driven approach leads to improved yields and increased profitability.
4. Easy Installation and Cost-Effectiveness: The GrowDirector 3 PRO system offers hassle-free installation, eliminating the need for expensive contractors. The wireless nature of the system eliminates the requirement for costly infrastructure, making it a cost-effective solution for growers.
5. User-Friendly Interface: With a user-friendly interface, the GrowDirector 3 PRO system reduces the learning curve for users. The solution comes with free software and cloud capabilities, ensuring accessibility and cost-effectiveness. Automatic firmware updates guarantee that growers benefit from the latest advancements without any additional effort.
"Grow Director is proud to introduce GrowDirector 3 PRO, our latest milestone in empowering indoor and vertical farming operations," said Pavel Razbegaev, Business Development Manager at Grow Director. "With our comprehensive automation, data-driven optimization, and user-friendly interface, growers can take their productivity and profitability to new heights. We are excited to contribute to the advancement of the agricultural industry by offering innovative solutions that simplify cultivation and enhance yields."
To learn more about Grow Director Ltd. and their cutting-edge solutions for indoor and vertical farming, visit www.growdirector.com. The website provides comprehensive information about the products, features, and the benefits. Additionally, the company encourages people to reach out to them through the contact form or email. Their dedicated team is always ready to answer inquiries, provide detailed product information, and assist with any specific requirements.
Contacts:
Email: pavel.r@growdirector.com, contact@growdirector.com
Mobile: +972 51 284 7070
Featured Product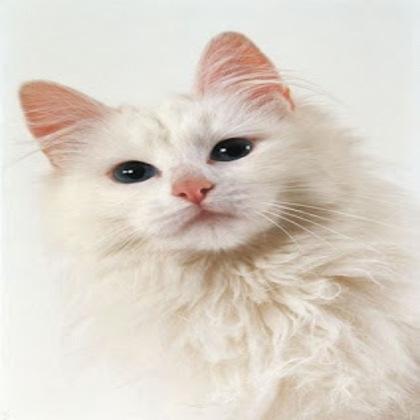 Image processing opens up a wide range of possibilities for the automation of modern agriculture - but what to do when only a small budget is available? That is where the uEye XLS comes in. With the launch of these super-small industrial cameras, even price-sensitive applications and volume projects become feasible. Measuring just 29 x 29 x 7 mm, the compact cameras offer excellent imaging characteristics without excessive heat generation, making them a perfect fit for embedded vision applications in agricultural machinery and equipment. The industrial cameras comply with the vision standard and are available with Micro-B connectors and with or without C/CS or S-mount lens holders, further increasing their adaptability to different agricultural environments. Thanks to these features, the cameras offered by IDS Imaging Development Systems lower the barriers to entry and make it easier to explore the potential of vision technology to optimize agricultural processes.