$1M Allocated to Climate Tech Incubators and Accelerators Leading the Shift Towards a Low-Carbon Economy and Inclusive Energy Transition
Today, the Wells Fargo Innovation Incubator (IN²), a technology incubator funded by the Wells Fargo Foundation and co-administered by the U.S. Department of Energy's National Renewable Energy Laboratory (NREL), announced its seventh cycle of Channel Partner Strategic Awards. This year, IN² distributed $970,000 among seven winners to fund innovative and impactful projects that are intended to strengthen and diversify the cleantech and agtech ecosystems.

Winners received funding between $100,000 to $250,000. Applications were reviewed based on their potential for capacity building, with a particular focus on fostering diversity, equity, and inclusion, or supporting pilot and demonstration projects for startups. Selections were guided by a commitment to distribute funds equally across the U.S.
"The IN² Channel Partner Network fosters meaningful connections and provides critical support to a diverse group of industry stakeholders," said Trish Cozart, IN² Program Manager at NREL. "Leveraging NREL's ability to bring people and resources together, the Channel Partner Awards aim to drive impact throughout the cleantech and agtech ecosystems to advance a sustainable future for all."
The 2023 Channel Partner Strategic Award winners are:
AgLaunch (Memphis, TN) will form a Cleantech Pilot & Demonstration Network for Underserved Communities to increase the participation of small and minority farmers in pilots and demonstration projects, who will receive equity in the company they support. They will also develop a similar approach for clean energy innovations in underserved markets in collaboration with the HBCU Clean Energy Initiative.
BRITE Energy Innovators (Warren, OH) and the Centrepolis Accelerator (Southfield, MI) will launch a joint program aimed at supporting underrepresented climate tech entrepreneurs in Ohio and Michigan by combining their core programs, increasing access, and helping underserved founders reach commercialization faster.
Evergreen Climate Innovations (Chicago, IL) will use the award to expand support for underrepresented founders in the climate tech space, focusing on solutions deployable in historically underserved communities, and offering assistance for pursuing pilot and demonstration opportunities in line with the White House's Justice40 Initiative.
Grid Catalyst (Minneapolis, MN) will use the funding to lead a demonstration cohort for energy and hardtech startups, matching them with Minnesota-based partners for pilot projects, and accelerating the process of initiating these projects within six months of the application process.
Launch Alaska (Anchorage, AK) will use the award to support and expand its Tech Deployment Track program, which aids climate tech startups and historically underserved legacy energy communities in Alaska in acquiring demonstration partners and funding, as well as increasing partner diversity and providing travel stipends for rural-based mentors.
Los Angeles Cleantech Incubator (LACI) (Los Angeles, CA) will use the award to enhance its Impact Framework and Equity Earn Back program, which allows its portfolio companies (65% of which are owned by Black, Indigenous, and people of color) to earn back up to 50% of LACI's equity stake by improving environmental, social, and economic impacts.
Urban Future Lab (Brooklyn, NY) will use award funding to host events connecting climate tech startups, investors, and community-based organizations to accelerate pilot project deployments while promoting an equitable transition in the climate economy.
"The transition to a resilient, equitable, and sustainable future requires innovation in climate clean tech," said Robyn Luhning, chief sustainability officer at Wells Fargo. "The Wells Fargo Foundation is proud to support the diverse group of entrepreneurs who are innovating in this space with this year's Channel Partner Awards."
In addition to the Strategic Awards, IN² awarded $19,000 in Connector Awards in January 2023 and is planning to allocate another $16,000 this summer. Connector Awards support Channel Partner events and activities.
IN² launched the Channel Partner Strategic Awards program in 2017 to nurture the Channel Partner ecosystem, which includes more than 60 cleantech and agtech business incubators, accelerators, universities, and industry experts. Since its inception, the IN² Channel Partner Strategic Awards program has distributed more than $6 million, supporting 55 Strategic Awards and 174 Ecosystem or Connector Awards. The nationwide program engages thousands of entrepreneurs, students, investors, mentors, and industry experts. Startups supported by the program have raised $208 million, in addition to $5 million in matched program funding.
In 2021, IN² distributed $350,000 in Channel Partner Strategic Awards specifically to provide entrepreneurial opportunities for historically underrepresented groups in the cleantech industry. The funds delivered through IN2 supported six HBCUs as well as thousands of BIPOC people and organizations including 134 students, 70 farmers, 11 startups, six community partners, and 1,820 businesses.
During the COVID pandemic in 2020, the program provided $900,000 in relief awards. The awards supported 371 startups, generating over $19 million in revenue, 106 new jobs, 1,500 new customers, and $78 million in investments and other funding.
About the Wells Fargo Innovation Incubator (IN²)
The Wells Fargo Innovation Incubator (IN²) is a $50 million clean technology program funded by the Wells Fargo Foundation and co-administered by the U.S. Department of Energy's (DOE) National Renewable Energy Laboratory (NREL). IN² identifies and supports promising cleantech startups, with the goal of commercializing low-carbon solutions in order to achieve the associated social, economic, and climate benefits that are so urgently required. The program aligns creative entrepreneurial solutions with robust resources in order to reduce emissions across the economy, with a focus on minimizing the energy impact of commercial buildings, affordable residential housing, and agriculture sectors. More specifically, IN² helps early- and mid-stage clean technology startups overcome common market barriers by delivering up to $250,000 in non-dilutive funding in the form of research and development support from world-class scientists. Participants also gain access to lab facilities at NREL and the Donald Danforth Plant Science Center in St. Louis, and connections to a robust, cross-industry network of foundations, investors and other stakeholders. For more information, visit www.IN²ecosystem.com.
Featured Product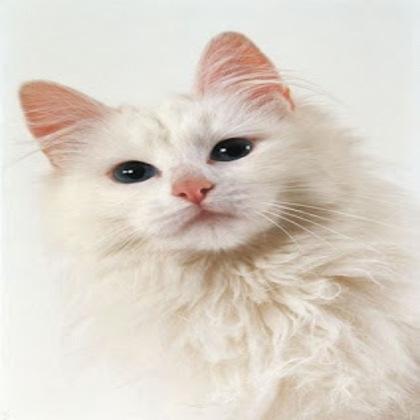 Image processing opens up a wide range of possibilities for the automation of modern agriculture - but what to do when only a small budget is available? That is where the uEye XLS comes in. With the launch of these super-small industrial cameras, even price-sensitive applications and volume projects become feasible. Measuring just 29 x 29 x 7 mm, the compact cameras offer excellent imaging characteristics without excessive heat generation, making them a perfect fit for embedded vision applications in agricultural machinery and equipment. The industrial cameras comply with the vision standard and are available with Micro-B connectors and with or without C/CS or S-mount lens holders, further increasing their adaptability to different agricultural environments. Thanks to these features, the cameras offered by IDS Imaging Development Systems lower the barriers to entry and make it easier to explore the potential of vision technology to optimize agricultural processes.