Atarraya CEO and founder Daniel Russek to speak at SXSW Future of Food; Atarraya named SXSW 2023 Innovation Award finalist in sustainability category
Shrimpbox creator Atarraya, the first sustainable 'plug-and-play' shrimp farming technology, today announced its participation in SXSW 2023. Atarraya is a finalist in the prestigious SXSW Innovation Awards, which have historically featured companies that have gone on to change the world with their technology. At the Innovation Award Showcase on March 11, Atarraya will serve fresh Aguachile made from shrimp harvested from its Shrimpbox farm. Watch this video to learn more about Atarraya and Shrimpbox.

Atarraya will also participate in the Future of Food events at SXSW 2023 on Saturday, March 11 at 1400 Lavaca St in Austin:
CEO and founder Daniel Russek will participate in the panel, "Farming the Oceans and Building Sustainable Seafood Systems" together with chef Andrew Zimmern, entrepreneur Briana Warner and moderator and Forbes journalist, Chloe Sorvino from 3:15 - 4:00 PM CT.
Atarraya's premium, sustainable Agua Blanca Pacific White Shrimp will be served immediately following the panel at the Future of Food Culinary Showcase from 4:00 - 5:00 PM CT. Farmed with the highest quality standards, the shrimp are free of antibiotics, preservatives or chemicals. They offer the best flavor and texture on the market as they are delivered fresh from harvest — farm-to-table — vs. the status quo 12-month-long journey of traditionally sourced shrimp, which are frozen and refrozen along the way.
The Future of Food event is open to the press and the public; free tickets are available here. Press who are interested in meeting with Atarraya, please contact mailto:atarraya@wearemgp.com [atarraya@wearemgp.com __title__ null].
Shrimp plays a key role in feeding a growing global population. In the past five years, shrimp sales volume increased from [275 to 415M pounds. Yet, conventional shrimp farming methods are disastrous for the environment - destroying seabeds and polluting oceans. Atarraya is the key to meeting the growing demand for shrimp by increasing production while minimizing the impact on the planet.
"Atarraya is honored to be named a 2023 SXSW Innovation Award finalist in the sustainability category, and we're just as excited to discuss how Shrimpbox offers a viable, sustainable way to help feed the planet while safeguarding the environment with industry experts at SXSW Future of Food," said Daniel Russek, Atarraya CEO and founder. "Our Shrimpboxes offer farmers a viable path forward in an age of factory farms with dwindling returns, and a way to ensure sustainability while producing the protein of the future."
Atarraya's award-winning, proprietary Shrimpbox technology boosts production and access to the protein of the future. Shrimpbox is a plug-and-play, hyper-modular, semi-automated farm housed in a traditional cargo container that can be located anywhere, making it 100 times more space-efficient than traditional farming. Each Shrimpbox farm can be made up of dozens of containers located in different places and moved according to production needs. Automated systems make it possible to remotely monitor water quality, regulate temperature and oxygenation and feed the shrimp, applying nature's wisdom to solve human challenges. It is the aquaculture equivalent to vertical farming that is ready not in ten or five years, but today. The first Shrimpbox farm in the U.S. is already in operation in Indianapolis and also doubles as a shrimp farm training facility.
About Atarraya
Atarraya is on a mission to make shrimp the sustainable protein of the 21st century. Powered by AI, Atarraya's proprietary Shrimpbox is a true "plug and play'' sustainable shrimp farm that transforms aquaculture by using the most advanced biotechnology, software and hardware available. Atarraya's Shrimpbox technology was developed over the past 10 years by a team of engineers, biologists, and developers from Mexico, Norway, Brazil, Argentina and Poland. Atarraya's shrimp is distributed through Agua Blanca, which offers the world's freshest and most sustainable shrimp — tailor-grown for restaurants and chefs who want to delight customers while safeguarding the planet.
Award-winning Atarraya was named to the TIME Best Inventions in November 2022. Based in Indianapolis and Mexico City, Atarraya is a privately held corporation backed by Jeffrey Horing, Mark K. Gormley and other angel investors. Follow Atarraya on YouTube, LinkedIn and Twitter, or learn more at https://www.atarraya.ai.
All trademarks contained herein are the property of their respective owners.
Featured Product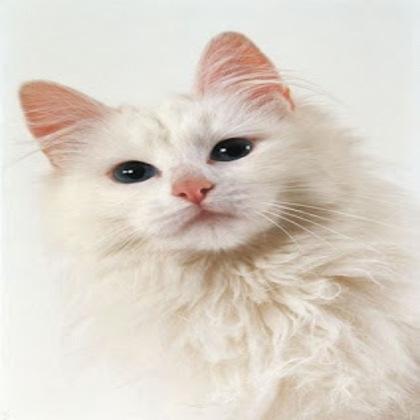 Image processing opens up a wide range of possibilities for the automation of modern agriculture - but what to do when only a small budget is available? That is where the uEye XLS comes in. With the launch of these super-small industrial cameras, even price-sensitive applications and volume projects become feasible. Measuring just 29 x 29 x 7 mm, the compact cameras offer excellent imaging characteristics without excessive heat generation, making them a perfect fit for embedded vision applications in agricultural machinery and equipment. The industrial cameras comply with the vision standard and are available with Micro-B connectors and with or without C/CS or S-mount lens holders, further increasing their adaptability to different agricultural environments. Thanks to these features, the cameras offered by IDS Imaging Development Systems lower the barriers to entry and make it easier to explore the potential of vision technology to optimize agricultural processes.