Largest U.S. Vertical Farming Company Broadens its Use of KETOS' SHIELD Solution to Monitor Nutrients Across Multiple Water Systems
KETOS, Inc., a water intelligence innovator, announced today that Bowery Farming, the largest vertical farming company in the U.S, is expanding its use of KETOS to autonomously monitor water quality in real-time across farm locations.

Bowery builds smart indoor farms near cities, growing fresher, pesticide-free Protected Produce in precisely controlled environments, 365 days a year. The KETOS SHIELD solution supports Bowery's process optimization, eliminates lab costs related to manual water testing, and offers lab-accurate water quality data to support crop yield, while managing nutrient concentration and product quality.
"Integrating the KETOS units into our farms enables us to maintain the highest quality of water, plant, and nutritional health," said Tyler Anderson, Lead Agricultural Systems Manager, Bowery. "Understanding water composition for a wide variety of characteristics in near real time is an important enabler to achieving the kinds of high quality, pesticide-free, and nutritious food Bowery would like to make available to all."
Taking a comprehensive approach and using KETOS at all farms brings Bowery a full 360-degree view of data. KETOS also supports Bowery's water reuse efforts. Bowery's local indoor farms grow with over 90% less water than conventional or organic farms.
"Bowery is a leader in vertical farming and we look forward to continuing support of their mission to make fresh, locally-grown food more accessible to communities across the U.S.," said Meena Sankaran, CEO & Founder of KETOS. "With water composition continuously monitored, Bowery can make immediate amendments to nutrient composition without prolonged subpar conditions for their crop. This means overall better crop quality."
Bowery, the largest vertical farming company in the United States, designs and builds smart indoor environments to reimagine the future of food. Through its network of smart indoor farms and proprietary end-to-end technology, Bowery is transforming the entire fresh food supply chain to be simpler, safer, and vastly more sustainable. Bowery's farms are 100x+ more productive than traditional agriculture while using a fraction of the resources - all enabled by leading-edge technology.
Bowery is scaling quickly with five farms in operation, including a state-of-the-art R&D and innovation farms for pioneering indoor Agriculture Science, and two commercial farms under development that will more than double the company's total production by 2023. Bowery's brand has been in the market since 2016 and is currently sold in over 1,400 locations including Whole Foods, Ahold Delhaize, Amazon, Safeway/Albertsons, and Walmart.
About KETOS
KETOS delivers smarter, safer, and more sustainable water solutions to change the way the world thinks about water. This is done through a comprehensive offering of industrial-grade patented hardware, an IoT communication framework, and a robust software platform to address global water management issues. Real-time monitoring and understanding of water, both quantitatively and qualitatively, helps address both water efficiency (leak-detection & usage) and water quality (safety), ultimately increasing water availability. With the power of actionable and predictive water intelligence on a global scale, KETOS seeks to solve a number of the world's water challenges with the goal of preserving this quintessential resource for generations to come. Learn more at https://ketos.co.
Featured Product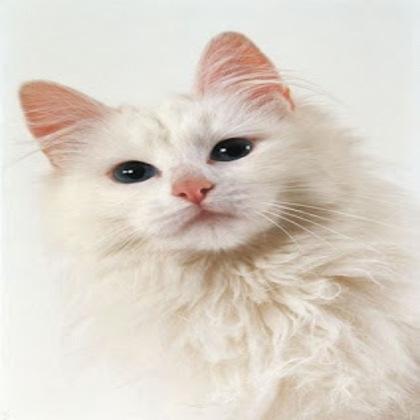 How can a camera be taught to reliably detect deviations from the norm if they are not or not completely predictable? Rule-based image processing would have to capitulate - with the AI system IDS NXT, on the other hand, such a challenge can be easily solved from now on. In the new IDS NXT 3.0 release, IDS is making anomaly detection available to all customers as a third AI method, in addition to object detection and classification. You can even use only "GOOD" training images for training anomaly detection. In addition, relatively little training data is required compared to the other AI methods. This simplifies the development of an AI vision application and is well suited for evaluating the potential of AI-based image processing for new projects.