Grocer pledges to do its part to protect the world's pollinators and ensure future food security
Southeastern Grocers Inc. (SEG), parent company and home of Fresco y Más, Harveys Supermarket and Winn-Dixie grocery stores, announces its commitment to protect the health of the world's essential pollinator populations and do its part to ensure food security for future generations.

SEG's investment in the health of pollinators includes working with and supporting supplier partners that avoid the use of particularly detrimental pesticides like neonicotinoids, glyphosate and organophosphates; sourcing fresh produce and floral from suppliers with third-party verified integrated pest management (IPM) practices; encouraging supplier partners to obtain pollinator-friendly certifications which facilitate consumer education; and working to increase the amount of USDA Organic produce offered in stores.
Steve Williams, Vice President of Produce and Floral for Southeastern Grocers, said, "At Southeastern Grocers, we are committed to the development of lasting change, especially when it comes to safeguarding the world's food supply for our future generations. As a grocer, feeding people is our first priority, and protecting the health of pollinators like honey bees is paramount to ensure we are able to help nourish our communities for years to come."
Honey bees, butterflies, birds, bats and other pollinators are fundamental to the development of the earth's flowering plants and crops, which makes them vital to the world's food supply. According to a report by the U.S. Department of Agriculture (USDA), approximately 35% of the world's food crops rely on animal pollinators for reproduction.1 The use of pesticides in conventional farming methods is perpetuating the destruction of pollinator habitats, resulting in the loss of pollinators entirely. SEG's Pollinator Health Policy commits to engaging with supplier partners to establish clear objectives resulting in healthier environments for pollinators.
With the goal to pursue purposeful change, SEG will continue to develop commitments to further support opportunities that advance pollinator-friendly practices in the Southeast and beyond. Together, with the help of its valued supplier partners, SEG will steadfastly work toward creating stronger communities, sustainable products and a more viable world for all.
To learn more about SEG's advancements in building a sustainable future and its Pollinator Health Policy, please visit www.segrocers.com/socialresponsibility.
About Southeastern Grocers
Southeastern Grocers Inc. (SEG), parent company and home of Fresco y Más, Harveys Supermarket and Winn-Dixie grocery stores, is one of the largest conventional supermarket companies in the U.S. SEG grocery stores, liquor stores and in-store pharmacies serve communities throughout the five southeastern states of Alabama, Florida, Georgia, Louisiana and Mississippi. Fresco y Más, Harveys Supermarket and Winn-Dixie are well-known and well-respected regional brands with deep heritages, strong neighborhood ties, proud histories of giving back, talented and caring associates and strong commitments to providing the best possible quality and value to customers. For more information, visit www.frescoymas.com, www.harveyssupermarkets.com and www.winndixie.com.
______________________________
1 U.S. Department of Agriculture, The Importance of Pollinators,
https://www.usda.gov/peoples-garden/pollinators#:~:text=Pollinators%20by%20Numbers,bees%20help%20increase%20crop%20yields.
Featured Product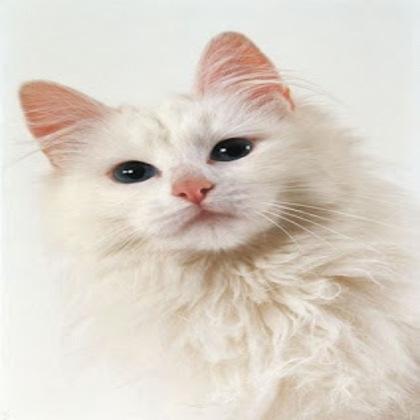 The 13 MP autofocus camera uEye XC is especially easy to operate and delivers high-resolution images and videos in the blink of an eye. Unlike typical webcams, it has been specifically designed for use in industrial applications and delivers sharp image data even in changing light conditions. Setting up and operating only requires a cable connection. The webcam-like camera is characterised by its particularly elegant and lightweight magnesium housing: with dimensions of only 32 x 61 x 19 mm, it is compact, sturdy despite its light weight and absolutely suitable for industrial use - benefiting, for example, kiosk systems, applications in industrial production or agriculture. With the uEye XC Starter Set, IDS offers a full-package deal for $500. (launch promotion, valid until 30 November 2022) that allows customers to evaluate and use the full range of functions of the new camera. The set includes not only the camera, tripod adapter and cable, but also a macro lens. Thanks to this lens, the camera is also suitable for demanding applications at close range. It easily shortens the minimum possible object distance and opens up additional application possibilities.