Due to continued global uncertainties on a number of fronts, we have made the difficult decision to postpone the Africa Agri Tech Conference and Exhibition to 14 - 16 March 2023. This will ensure that we are able to stage and host an event that provides Southern Africa's agricultural leaders, technology innovators, scientists, farmers, researchers, and policymakers, with a world-class event and global representation.
The inaugural Africa Agri Tech Conference and Exhibition held in February 2020 at the Sun Arena, Menlyn Maine, firmly established the event as the foremost meeting point for Southern Africa's agricultural ecosystem to explore the latest trends, innovations, and discoveries in agricultural science and technology, and to examine their future impact on agriculture.

Participation opportunities include:
− Exhibiting / showcasing products and services in line with the theme and categories
− Taking up sponsorship positions from the sponsorship menu
− Opportunity for Foreign Trade discussions
− Venture capital pitches by start-ups and innovators
− Speaker opportunities
− Hosting clients to the event as delegates, and/or hospitality opportunities
Join us at the Sun Arena, Menlyn Maine, Pretoria, from 14 - 16 March 2023 to connect with agritech developers, food innovators, investors, market leaders, and industry experts as they explore the impact of science, data, technology, climate-smart agriculture, and more on the Agri sector at large.
About Africa Agri Tech
The Africa Agri Tech Conference and Exhibition is dedicated to connecting the Southern African agricultural, scientific, and technology communities at one event, staged over three days, exploring global trends and advances in agricultural science, technology, and innovation and the benefits that these will bring to the agricultural ecosystem in the future. The event aims to deliver premium insights coupled with best-in-class presenters and suppliers.
The event comprises a three-day conference, exhibition, and co-located events including; Women in Agriculture, Innovation Challenge, Start-up pitches to venture capitalists, foreign trade lounge, hybrid event offering, Agriculture Industry Achievement Awards, and South Africa's inaugural Agriculture Hall of Fame.
Featured Product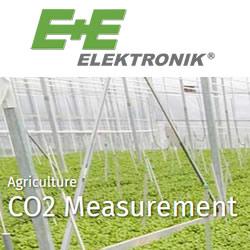 Lowering of energy costs, acceleration of growth and extension of the possible storekeeping duration can be optimised by the precise measurement of humidity, CO2-content and temperature. Optimum basic conditions for animals and plants ensure best agricultural products. As different applications demand various adopted solutions for optimization of agricultural processes, E+E Elektronik provides a broad portfolio of agricultural monitoring products