Integrating technologies aims to help ag retailers make data-reliant, value-added markets, such as carbon, more accessible for their farmer-customers
ARDEN HILLS, Minn. And Leawood, KS, June 27, 2022 - Truterra, LLC, the sustainability solutions business and subsidiary of Land O'Lakes, Inc., one of America's largest farmer-owned cooperatives, today announced a new pilot project with Ag Growth International Inc. (AGI) to streamline the collection of agronomic data via ag retailers, a service which may make carbon market participation more easily accessible for those retailers' farmer-customers.

The pilot project will deliver this innovative approach with a subset of ag retailers with the potential to scale the collaboration across the Truterra network in the future. AGI's Farmobile technology produces a complete third-party Electronic Field Record - including high precision field activities - from ag retailers' and farmers' equipment that helps fulfill the data requirements necessary for potential participation in Truterra's carbon programs. By integrating this data into the Truterra™ sustainability tool that many farmers and retailers already use, this collaboration will help to address the data collection and data entry challenges many farmers say they face, with a goal of increasing adoption and enrollment in sustainability programs.
"Bringing together the Farmobile data as a service and Truterra platforms will be a game changer for farmers and retailers by allowing them to more efficiently gather and leverage their sustainability data," said Bradford Warner, Vice President, Business Development and Sustainability, Farmobile. "Recent surveys have shown that nearly two thirds of farmers do not currently use farm-level data software. There is a huge need and opportunity to get farmers the tools they need to auto collect and manage robust data about their cropping operations with as little burden as possible so they can get the most out of every digital acre for profitability and sustainability."
"We are excited to be teaming up with AGI's Farmobile technology to deliver this new solution for farmers and ag retailers. We hear consistently that one of the biggest barriers to participating in carbon markets is the significant time and cost of entering all of the data these programs require," said Mariah Murphy, Senior Manager of Member Owner Engagement with Truterra. "Making the process of collecting, uploading, and managing their own data easier for farmers will be critical to supporting those looking to implement advanced management practices and improve the possibility of being financially rewarded for that work."
Participating in Truterra's current and future carbon programs requires data and getting started with the Truterra sustainability tool is a great way for growers to prepare to take advantage of potential new revenue streams as they emerge.
To learn more about Truterra and AGI's collaboration, visit www.truterraag.com or www.aggrowth.com/digital
About Truterra, LLC
Truterra is a leading sustainability solutions provider, advancing and connecting sustainability efforts throughout the food system at scale - from farmers to ag retailers to value chain collaborators including food and fiber companies. Truterra positions farmers for success by providing them tools and resources to establish a stewardship baseline, track progress on every field they farm, access conservation resources, and prepare for ecosystem services market opportunities. The Truterra network brings together the best in agricultural technology and precision conservation to drive sustainability across the food system, feeding people, safeguarding the planet, and supporting farmer livelihoods. Truterra was launched in 2016 by Land O'Lakes, Inc., a member-owned cooperative that spans the spectrum from agricultural production to consumer foods. To learn more, visit www.truterraag.com.
About AGI (Ag Growth International Inc.)
At AGI we build the world's food infrastructure.
AGI is a provider of the physical equipment and digital technology solutions required to support global food infrastructure including grain, fertilizer, seed, feed, and food processing systems. AGI has manufacturing facilities in the United States, Canada, Brazil, India, France, and Italy and distributes its product globally.
AGI's digital division includes leading data-driven brands that build value from field to bin, including Farmobile, BinManager, SureTrack, and CMC. To learn more, visit www.aggrowth.com/digital.
Featured Product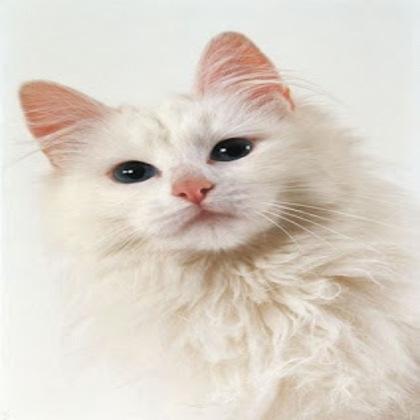 Image processing opens up a wide range of possibilities for the automation of modern agriculture - but what to do when only a small budget is available? That is where the uEye XLS comes in. With the launch of these super-small industrial cameras, even price-sensitive applications and volume projects become feasible. Measuring just 29 x 29 x 7 mm, the compact cameras offer excellent imaging characteristics without excessive heat generation, making them a perfect fit for embedded vision applications in agricultural machinery and equipment. The industrial cameras comply with the vision standard and are available with Micro-B connectors and with or without C/CS or S-mount lens holders, further increasing their adaptability to different agricultural environments. Thanks to these features, the cameras offered by IDS Imaging Development Systems lower the barriers to entry and make it easier to explore the potential of vision technology to optimize agricultural processes.