FBN Breaks Ground on 198,000 Square Foot Fulfilment Facility to Ensure Farmers in SK and MB Have Critical Ag Inputs Where They Need Them, When They Need Them
Farmers Business Network® (FBN®), the global farmer-to-farmer network and independent AgTech platform, today announced it has begun construction on a 198,000-square foot fulfilment facility in Saskatoon. The facility will be one of the largest agricultural inputs distribution centres in Canada, to ensure farmers have convenient access to reliable on-farm delivery of critical farm inputs when they need them.

With the completion of this state of the art facility in November 2022, FBN will have fulfilment centres within 400 kilometres of the more than 90% of its 6,000 farmer members who operate 20 million acres in Canada.
"This major new facility will help ensure FBN can deliver the inputs farmers expect at precise times during the year when they need them," said Breen Neeser, FBN's Country Manager for Canada. "This excellent location and workforce in Saskatoon are strong assets as we continue the expansion of our modern and reliable logistics network that helps farmers reduce uncertainty and drive profit potential."
Located at 123 Prospect Rd, Corman Park, SK, the facility will serve as the Primary Fulfilment Centre for FBN in Saskatoon and support smaller logistics nodes throughout the network in Saskatchewan and Manitoba. York Realty, Inc., is building the facility to specification with 24-foot-tall clear heights, 20 exterior dock doors, and surface parking spaces. Supporting logistics operations throughout FBN's regional network, the facility will enable FBN to get closer to customers for faster delivery and increased reliability.
FBN has invested heavily in developing the first modern logistics network in agriculture using data science to create an agile system for the efficient movement of critical farm inputs. The network helps to ensure FBN facilities remain fully stocked so farmers can rely on their deliveries even in a year when supply chain disruptions have caused shortages throughout older delivery systems.
"We are very happy to welcome the Farmers Business Network Canadian logistics hub to Saskatoon," said Saskatoon Mayor Charlie Clark. "It strengthens our ability to be a major food production epicentre, helping meet the demands of a growing world. This demonstrates industry confidence in our city and in the expertise and talent we have here."
Historically, farmers often had no alternative to brick-and-mortar stores supplied by warehouses that were not always able to respond to shifting grower demand - often driven by factors like extreme weather and supply shortages. As a result, farmers were at risk of facing potential shortages at critical times in the season. Powered by data analytics, FBN's logistics network can spot potential shortages and move inventory quickly to maintain adequate supplies.
"Traditional warehousing of inputs may put farmers at risk - in that the products they need have sold out and won't be available until a new shipment arrives, which could impact their profit potential for the whole season," said Jack Cox, VP of Global Fulfilment and Logistics, FBN. "We use data to understand when a potential shortage is emerging so we can address it in real-time with our logistics network as happened earlier this year when FBN kept key inputs like Glyphosate in stock to serve our members during a shortage this spring."
About FBN
Farmers Business Network® (FBN®) is an independent ag tech platform and farmer-to-farmer network with a mission to power the prosperity of family farmers around the world while working towards a sustainable future. Its Farmers First® promise has attracted over 43,000 members to the network with a common goal of helping farmers maximize their farm's profit potential with data and technology enabled direct-to farmer commerce, community and sustainability offerings. FBN has set out to redefine value and convenience for farmers by helping reduce the cost of production and maximize the value of their crops. The FBN network has grown to cover more than 98 million acres of member farms in the U.S., Canada, and Australia. Blending the best of Midwestern agricultural roots and Silicon Valley technology, the company has over 900 personnel and principal offices in San Carlos, Calif., Chicago, Ill., Sioux Falls, S.D., a Canadian Headquarters in High River, Alberta, and an Australian Headquarters in Perth with significant warehouse and logistics, remote and field employees across the U.S., Canada and Australia.
To learn more, visit: www.fbn.com
Featured Product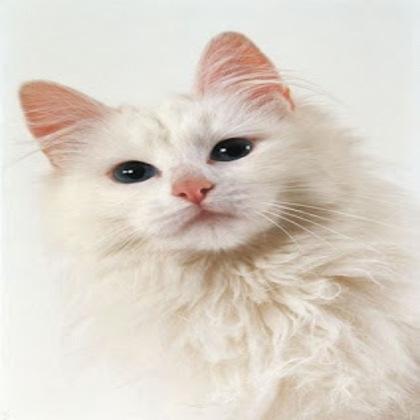 The 13 MP autofocus camera uEye XC is especially easy to operate and delivers high-resolution images and videos in the blink of an eye. Unlike typical webcams, it has been specifically designed for use in industrial applications and delivers sharp image data even in changing light conditions. Setting up and operating only requires a cable connection. The webcam-like camera is characterised by its particularly elegant and lightweight magnesium housing: with dimensions of only 32 x 61 x 19 mm, it is compact, sturdy despite its light weight and absolutely suitable for industrial use - benefiting, for example, kiosk systems, applications in industrial production or agriculture. With the uEye XC Starter Set, IDS offers a full-package deal for $500. (launch promotion, valid until 30 November 2022) that allows customers to evaluate and use the full range of functions of the new camera. The set includes not only the camera, tripod adapter and cable, but also a macro lens. Thanks to this lens, the camera is also suitable for demanding applications at close range. It easily shortens the minimum possible object distance and opens up additional application possibilities.