Cropin's globally adopted digital solutions combined with Heaven Sprouts' market know-how will help agri-businesses in the region accelerate their digital transformation journey
National, 11th January, 2021: Cropin, a global ag-ecosystem intelligence provider, announced its strategic partnership with Heaven Sprout Foods, a distributor and exporter of plant-based solutions. With this partnership Cropin continues to grow its focus on enabling agri-businesses in the Latin American region adopt and drive digitization across their operations.

Cropin's globally adopted digital solutions combined with Heaven Sprouts' market know-how will help agri-businesses in the region accelerate their digital transformation journey. The partnership would encourage adoption of advanced tech solutions to empower the ecosystem and support the sustainable development of Latin-American farming communities. Speaking about the partnership, Cropin's CRO Jitesh Shah said, "Along with Heaven Sprouts Foods, we look forward to doing our part in enabling technology-led agriculture in Latin America. We believe that by collaborating with a regional innovator like Heaven Sprouts Foods, we can improve agricultural practices and positively impact livelihoods and the environment at large. The experience and the knowledge of the region they bring to the table make them a great partner for Cropin to accelerate digital transformation in this sector."
Latin America accounts for 25% of global food exports. Agriculture contributes 4.7% of the GDP of Latin America and employs 14% of the population. Expressing her thoughts about the partnership, Susana Goitia Milano, Founder and CEO, Heaven Sprout Foods, said, "We are proud to continue building this wonderful partnership with Cropin. Eager to enhance local agriculture businesses, empowering them with innovation & technology. This virtuous circle will generate a social impact supporting the sustainable food system in Latin-America. The real challenge is to evolve from intuitive agriculture to smart farming, from ancient knowledge to big data. Agri-Tech will definitively speed up the food industry in the following years, but education and training of the users will be key to establish this new way of farming: The new set of habits for the agricultural sector"
Cropin's unique suite of products will ensure an all-inclusive, sustainable, and productive agriculture in Latin America, focusing on low carbon emissions through farming practices and a climate-smart approach. This partnership will expand opportunities for both social & economic development of the agri-ecosystem in the region.
About Cropin
Cropin is a global ag-ecosystem intelligence provider. Cropin's suite of products enables various stakeholders in the agri-ecosystem, including financial services providers, to adopt and drive digital strategy across their agricultural operations. Cropin helps organizations digitize their operations from farm to fork and leverage near real-time farm data and actionable insights to make effective decisions.
With the vision to 'maximize per acre value,' Cropin adds value to agri-businesses by increasing efficiency, scaling productivity, and strengthening sustainability across the board.
Using cutting-edge technology like artificial intelligence, machine learning, and remote sensing, Cropin creates an intelligent, interconnected data platform. Organizations like banks, insurance companies, government, development agencies, farming companies, agri-input companies, farm equipment companies, food processors, and retailers use Cropin's solutions to derive real-time actionable insights and help build a sustainable agri-ecosystem.
Cropin has partnered with over 250+ organizations globally to digitize over 16 million acres of farmland and enriched the lives of nearly 7 million farmers while building intelligence for over 400 crops and over 10,000 crop varieties in over 56 countries. The solutions offered by Cropin are crop and geo-location agnostic and are available in a plug-and-play model.
Website: https://www.cropin.com/
LinkedIn:https://www.linkedin.com/company/cropin-technology
Twitter:https://twitter.com/CropinTech
Featured Product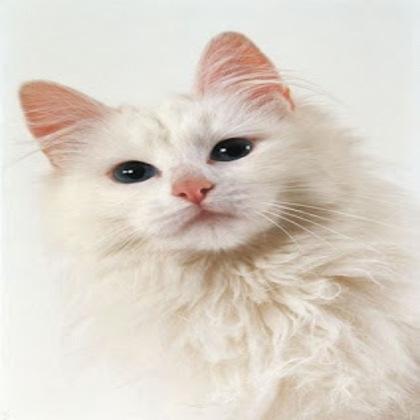 Artificial intelligence can be used, for example, to classify fruit varieties or to identify damaged parts (e.g. apples with marks or colour deviations). To cover all possible variances with classical image processing would be very time-consuming and costly. AI is able to solve these challenges in no time at all. With IDS NXT ocean, there is now a user-friendly complete solution for industrial applications available. It requires neither special knowledge in deep learning nor camera programming.