SpecGrade LED revealed the next evolution of the Linea Series for greenhouse applications during MJBizCon. The powerful new Linea boasts a brand new design featuring a remote driver and increased passive thermal management.
Now available in 300 Watts, 600 Watts, and 900 Watts, the Linea is customizable to meet the environmental needs of cultivators while virtually eliminating any shadowing. Each wattage is available with an efficacy of up to an industry high of 3.9 μmol/J (using SpecGrade LED's RB1 spectrum). The new Linea is available in multiple spectrums including SpecGrade LED's A1 Entire Life Cycle and M1 spectrums. The Linea series is IP66 and UL8800 rated for horticulture environments.

"The new Linea takes everything we learned from its predecessor and improves upon it," says Doug Lauk, President of SpecGrade LED. "The new design allows us to increase the wattage while reducing the physical length of the grow light. Growers can now fit twice the power in the same space. The 10-year LED warranty and 7-year driver warranty, the longest in the industry, says volumes regarding the robust construction of this grow light."
Greenhouse cultivators have been asking for more power, higher wattages to replace power hungry HPS lamps for supplemental lighting. The new Linea Series meets that demand and also delivers flexibility not found with our competitors. Cultivators can easily pair or triple the 300 Watt unit to meet their requirements. The new Linea Series is available up to 277V and has a 10-year LED warranty and a 7-year driver warranty.
The Linea is available for commercial orders. Contact us at info@specgradeled.com for more information.
About SpecGrade LED
SpecGrade LED is a US manufacturer of commercial LED horticulture lighting located in Columbus, OH. Our photo-biological performance & innovative engineering excellence makes our grow lights the cultivator's new first choice. Utilizing the most current LED technology and drivers, coupled with premium thermal management and modular construction, we have raised the bar. Every SpecGrade grow light seamlessly integrates the spectral, thermal, and electrical components into one sustainable investment. Our fixtures' rugged construction tackles demanding cultivation environments head-on ensuring peace of mind.
SpecGrade LED works with cultivators across North America providing cost-effective, energy-saving horticulture lighting solutions for cultivators. Our unwavering focus on innovation, reliability and sustainability provides the professional grower with the highest yields and quickest ROI.
Learn more at http://www.specgradeled.com/grow.
Featured Product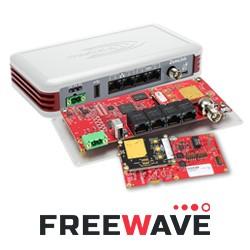 Power even your most remote agricultural operations with real-time data to manage your crops and livestock like never before. With edge intelligent ZumLink IQ radios, you get an all-in-one system that combines sensors, wireless connectivity and process control-without the need for Ethernet or SCADA. So you can enjoy farm-fresh data that's always in season