We are announcing the 15 ProteinX 2021 Awards Finalists (not winners). Winners ceremony will take place during the proteinX Symposium June 08-10, 2021
ProteinX is a Silicon Valley-based nonprofit foundation focused on fostering innovation in next-gen proteins.

Our mission is to provide students and scientists resources to foster scientifically meaningful, potentially transformative, innovation and education projects for the future of food, and its contribution to the reduction of greenhouse gas emissions. A collaborative effort between academia, industry, and governmental agencies.
In a world where planet earth will be challenged to feed 10B people by 2050. And a world where the food system is no longer sustainable, where agriculture and land use account for 25-30% of global emissions, Humankind is urged to rethink how to make products we've traditionally derived from animals.
To shift the perception and buying habits that sustainable = normal, consumers need a comprehensive sustainable product offering
ProteinX collaborates with organizations, educational institutes, companies, cities, nations and citizens around the globe, to shaping future-back a circular Food, Ag and Beverage economy.
The awards stand as evidence of remarkable commitment towards the discovery of next-gen proteins. For a world that is safer, cleaner, and fairer for everyone.
The proteinX Award recognizes across the following 5 categories: corporations, startups, Investors, Academia and Thought Leaders that have evidence of remarkable commitment towards the discovery of next-gen proteins.
The ceremony is the highlight of the proteinX Symposium 2021. The renowned speakers are primarily representing science-based breakthroughs in cultivated meat, precision and biomass fermentation, new ingredients, and sustainable packaging.
The finalists are:
Nestle Nutrina, Coca-Cola, Kerry (Corporations)
Sundial Foods, Biomilq, Because Animals (Startups)
Big Idea Ventures, LeverVC, AgFunder (Investors)
UC Davis, Wageningen University, Cornell University (Academia)
Dag Piper - The Kraft Heinz Company, Lisa Dyson, PhD - AirProtein, Rosie Wardle - Synthesis Capital (Thought Leaders)
Don't miss out on the proteinX Awards 2021 winner's ceremony - attend the proteinX Symposium. Academia get free tickets
ProteinX Foundation
Zenaidy NDB
pr@proteinx.org
Featured Product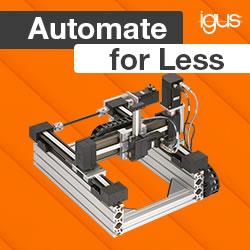 There are a lot of factors to consider when designing a bearing pivot, including lifetime, machine purpose, loading capabilities, and environment. However, the most crucial element is knowing how corrosion, the number one cause of pivot failure, affects the housing, shaft and bushing. Read this blog post to learn how you can achieve a successful, maintenance-free pivot design.