Only Polygon's bearings could withstand the stress of uneven loading on cart's walking tandem axle
Polygon Company, a leading producer of composite tubing, bearings, and pneumatic cylinders, a leading producer of composite tubing, bearings, and pneumatic cylinders, has collaborated with partner and distributor Kuhne Industrie to supply composite bearings to a major feeding technology company for use in a demanding mixer cart application.

The feeding technology company client in this case delivers premium feeding technology, including feed mixers and automatic feeding systems, to livestock farmers globally. The company's feeding technology helps modern livestock farmers manage their farms more efficiently, and they consistently work to design new solutions and develop existing technologies to better suit farmers' needs.
This company tested several other bearing types in their feeding technology applications, but all of the tested materials led to excessive wear and premature failure, loud noise, or couldn't be properly sized to fit the application. In particular, after experiencing difficulty finding bearings that could stand up to the demands of their mixer cart's walking tandem axle design over time, this company turned to Kuhne Industrie to find a better solution. Kuhne recognized that their longtime partner and supplier Polygon would be able to supply custom composite bearings to solve the customer challenge and extend the lifespan of the walking tandem axles.
Polygon worked together closely with Kuhne Industrie and the customer to select a composite material that would be suitable for withstanding the aggressive wear from the mixer cart's axles, given the application's high load and high oscillation. The result of this collaboration was a custom-designed composite bearing that eliminates prior issues of excessive noise and uneven wear. As a result, Polygon's bearings help to reduce maintenance needs and extend the lifespan of the mixer cart product. Polygon's bearings were immediately retrofitted onto existing equipment in the field, and will be incorporated into the mixer cart's manufacturing going forward.
Featured Product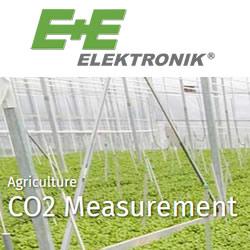 Lowering of energy costs, acceleration of growth and extension of the possible storekeeping duration can be optimised by the precise measurement of humidity, CO2-content and temperature. Optimum basic conditions for animals and plants ensure best agricultural products. As different applications demand various adopted solutions for optimization of agricultural processes, E+E Elektronik provides a broad portfolio of agricultural monitoring products