At GrowCubes.com we are modifying one trip shipping containers into modular, automated grow systems. Grow All Year Long. Fresh Greens all year. Built to work with ebbnflow, drain to waste, horizontal or vertical grows, mother rooms & drying rooms. We use the best materials and we care about our customers.
This story is just beginning for GrowCubes.com, they are building indoor farms that are efficient, secure, and modular. GrowCubes models can be used for growing over 150 different plant types.

You pick a size 20ft or 40ft and then let us know what you are growing and we will quote your project accordingly. We partner with many great folks that support our platform and we can offer options.
Featured Product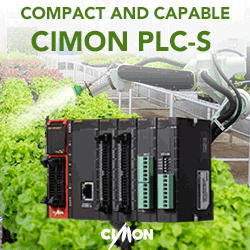 CIMON-PLC is an industrial control device based on international standards of IEC61131. It is designed for a plant site that requires industry-leading reliability. CIMON-PLC is optimized for Industry 4.0 and enhances the intelligence of industrial sites.