NORD keeps the grain industry moving with safe, reliable, and efficient solutions to power bucket elevators, conveyors, feeders, slide gates, and more
WAUNAKEE, Wis. (March 11, 2020) - NORD Gear Corporation, a world leader in gear reducers, electric motors, and variable frequency drives (VFDs), will showcase a variety of its solutions for the grain industry at GEAPS Exchange, March 21-24 in Minneapolis. As the annual conference of the Grain Elevator and Processing Society (GEAPS), the Exchange is the premier event for the grain handling and processing industry.

Visit booth #813 in the Minneapolis Convention Center to meet with experts from NORD and learn how the company's high efficiency gearmotors are powering bucket elevators, drag conveyors, screw conveyors, feeders, slide gates, and other grain applications.
Featured products at the booth will include:
• MAXXDRIVE® - MAXXDRIVE® industrial gear units provide high output torque from 132,000 lb-in to 2,200,000 lb-in and are perfect for use in heavy duty applications, such as bucket elevators, agitators, conveyor belt drives, mixers, mills, drums, or crushers. MAXXDRIVE® is available as a parallel shaft or helical bevel and comes in 11 sizes.
• MAXXDRIVE® XT - The newest addition to MAXXDRIVE® series, MAXXDRIVE® XT delivers maximum thermal and mechanical load capacities for high-speed applications, such as continuous industrial conveying and bulk material handling. It offers the grain industry a symmetrical designed gearbox for mirror image installations, which drastically reduces spare parts costs and downtime. MAXXDRIVE® XT comes in seven sizes and provides a torque range of 130,000 to 660,000 lb-in.
• Screw Conveyor Package - Available for both CLINCHER™ parallel shaft and helical bevel gear units, the NORD screw conveyor package offers a cost-effective drive solution in a powerful, compact footprint. Closely stepped speed reduction ratios combined with a directly coupled gearmotor or NEMA C-face input design eliminates the need for top motor mounts, pulleys, belts, or guards. This minimizes parts inventory and eliminates belted input systems to provide easier system maintenance, increased reliability, and superior drive performance. An energy efficiency rating of up to 97% rounds out the benefits.
• 90.1 Helical Bevel Gear Units - Featuring cast iron UNICASE™ housing, infinite life gearing, high permissible radial forces, and minimum backlash, NORD's 90.1 helical bevel gear units are efficient, versatile units that are adaptable to countless applications. Heavy duty bearing and spread bearing/flange mount designs provide increased load capacity and extended service life. The 90.1 helical bevel gear units are available in 11 sizes and have a torque range of 1,593 to 442,5000 lb-in.
NORD manufactures a wide selection of gearboxes, electric motors, and drive electronics in various sizes and configurations for companies in intralogistics, food and beverage, airport baggage handling, grain and bulk materials, and other demanding markets. The modular design offers unlimited versatility with more than 20,000,000 combinations of totally unique gear motors and speed reducers available - in-line or right-angle, mounted by foot or flange, featuring solid or hollow shafts - to give customers complete freedom to specify a drive solution that's perfect for the job.
###
About NORD DRIVESYSTEMS® Group
With more than 4,000 employees, NORD DRIVESYSTEMS has been developing, producing, and selling drive technology for over 50 years, and it is a global leader among full-service providers in the industry. In addition to standard drives, NORD delivers application-specific concepts and solutions for special requirements, such as energy-saving drives or explosion-protected systems. NORD has subsidiaries and sales partners in 98 countries worldwide. The dense sales and service network guarantees optimal availability, enabling short delivery times, and customer-oriented service. NORD produces a very diverse range of drives for torques from 88 to more than 2.2 million lb-in, provides electric motors in the power range of 0.16 to 1,341 HP, and manufactures frequency inverters with the required power electronics of up to 215 HP. Inverter solutions are available for conventional control cabinet installations as well as for decentralized, fully-integrated drive units. Visit Nord.com.
© 2020 NORD Gear Corporation. All rights reserved.
Featured Product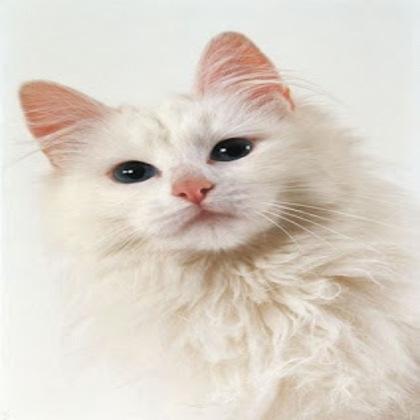 Artificial intelligence can be used, for example, to classify fruit varieties or to identify damaged parts (e.g. apples with marks or colour deviations). To cover all possible variances with classical image processing would be very time-consuming and costly. AI is able to solve these challenges in no time at all. With IDS NXT ocean, there is now a user-friendly complete solution for industrial applications available. It requires neither special knowledge in deep learning nor camera programming.