BioLumic partners with JWC and Helius Therapeutics for cannabis research program
Canopy Rivers Inc. ("Canopy Rivers") (TSX: RIV, OTC: CNPOF) portfolio company BioLumic Ltd. ("BioLumic") has received approval from the New Zealand Ministry of Health to apply its proprietary ultraviolet ("UV") light technology to medical cannabis. While BioLumic's approach has been successful in increasing yields in certain crops, such as strawberries, by up to 60%, this approval marks the first time the company's UV light technology will be used on cannabis. BioLumic hopes that its research will show increased yields in the cannabis plant and help producers meet the rising demand for medical cannabis and cannabis-derived products.

To bring its cannabis research program to life, BioLumic is partnering with two established cannabis companies. The company will work with Canada-based cannabis cultivator and Canopy Rivers portfolio company James E. Wagner Cultivation Corporation ("JWC") (TSXV: JWCA,OTCQX: JWCAF), as well as Auckland-based medical cannabis company Helius Therapeutics. With the support of these partnerships, BioLumic plans to begin conducting medical cannabis commercial trials in New Zealand and Canada by June 2020.
"The partnership between BioLumic and JWC is another sign of strong collaboration in the Canopy Rivers ecosystem," said Narbé Alexandrian, President & CEO, Canopy Rivers. "We expect that BioLumic's expertise in non-cannabis agriculture technology will help cannabis cultivators like JWC produce high-yield, sustainable strains that meet consumer demands and patient needs."
BioLumic's UV light technology treats plants to increase yields and enable plants to more effectively defend themselves against disease or pest attacks. By exposing seeds and seedlings to short duration UV treatments, BioLumic aims to increase yields and improve tolerance to drought, diseases, and pests.
"Working with Canopy Rivers has opened the door for us to expand into cannabis, and that starts with the application of our technology to the cannabis plant," said Jason Wargent, Chief Science Officer, BioLumic. "From accessing capital to bring on new staff in science and AI, to introductions to companies such as JWC, we believe our ongoing relationship with Canopy Rivers is a catalyst for building the industry's understanding of how to improve the way cannabis is grown."
"The BioLumic research program is an exciting opportunity to push the boundaries of our knowledge of cannabis cultivation," said Nathan Woodworth, President & CEO, JWC. "JWC is committed to expanding our understanding of advanced cultivation techniques as they apply to cannabis, and our partnership with BioLumic is just one of the ways we are meeting this commitment."
For its cannabis research program, BioLumic will combine photogenics - the control of plant signalling responses to UV light - and artificial intelligence ("AI") to focus on improving the yield of the fast-growing cannabis crop, with a focus on cannabinoids such as cannabidiol. BioLumic has hired additional science and AI-focused staff at its Palmerston North, New Zealand facility to accelerate its cannabis research program.
Canopy Rivers invested in BioLumic in May 2019 as part of a Series A financing round led by Finistere Ventures, an agriculture technology venture capital fund supported by industry leaders Bayer and Nutrien. Canopy Rivers' strategic investment marked the venture capital firm's first investment in agriculture sciences.
About Canopy Rivers
Canopy Rivers is a venture capital firm specializing in cannabis. Its unique investment and operating platform is structured to pursue investment opportunities in the emerging global cannabis sector. Canopy Rivers identifies strategic counterparties seeking financial and/or operating support. Canopy Rivers has developed an investment ecosystem of complementary cannabis operating companies that represent various segments of the value chain across the emerging cannabis sector. As the portfolio continues to develop, constituents will be provided with opportunities to work with Canopy Growth Corporation (TSX: WEED,NYSE: CGC) and collaborate among themselves, which Canopy Rivers believes will maximize value for its shareholders and foster an environment of innovation, synergy and value creation for the entire portfolio.
About BioLumic
BioLumic harnesses the power of ultraviolet (UV) light to empower growers and seed producers around the globe. Clean, green and GM-free, BioLumic's pioneering technology activates natural mechanisms in seeds and seedlings that increase plant growth, vigor, and natural defense mechanisms — resulting in increased yields at harvest. Backed by top Ag investors, BioLumic is headquartered in New Zealand and is actively growing its presence in North America. To learn more, visit www.biolumic.com.
About James E. Wagner Cultivation Corporation
James E. Wagner Cultivation Corporation's wholly owned subsidiary is a Licensed Producer under the Cannabis Regulations, formerly the Access to Cannabis for Medical Purposes Regulations ("ACMPR"). JWC is a premium cannabis brand, focusing on producing clean, consistent cannabis using an advanced and proprietary aeroponic platform named GrowthSTORM™. JWC began as a collective of patients and growers under the Marihuana Medical Access Regulations (the precursor to ACMPR). Since its inception, JWC has remained focused on providing the best possible patient experience. JWC is a family-run, family-owned company with deep roots planted in the local community. JWC's operations are based in Kitchener, Ontario. Learn more at www.jwc.ca.
Featured Product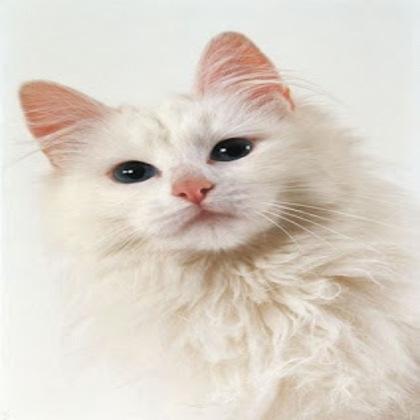 Artificial intelligence can be used, for example, to classify fruit varieties or to identify damaged parts (e.g. apples with marks or colour deviations). To cover all possible variances with classical image processing would be very time-consuming and costly. AI is able to solve these challenges in no time at all. With IDS NXT ocean, there is now a user-friendly complete solution for industrial applications available. It requires neither special knowledge in deep learning nor camera programming.