New Greenhouse Adds to Packaged Salad Company's Network of Local, Sustainable Greenhouse Farms
BrightFarms, the No. 1 brand of locally grown packaged salads, will expand into North Carolina with a new 280,000 sq. ft. hydroponic greenhouse. Once complete, the farm will create 54 "green-collar" sustainable agriculture jobs that all pay a living wage and offer industry-leading health benefits and training.

The new greenhouse will grow a variety of salad greens and herbs including spring mix, spinach, baby kale, romaine, arugula and a variety of other innovative greens not typically seen in traditional supermarkets.
By growing produce close to its consumers, BrightFarms delivers its local, pesticide-free baby greens to supermarkets in as little as 24 hours of harvest, about a week faster than leafy greens grown on the West Coast. By growing indoors, the farms create ideal growing environments for plants to thrive and to maximize food safety.
The new greenhouse will add to BrightFarms' network of local, sustainable greenhouse farms; serving local markets including Charlotte, N.C.; Winston-Salem, N.C; Greenville, S.C.; Spartanburg, S.C.; and Atlanta. Existing farms already in operation are in Virginia, Pennsylvania, Ohio and Illinois.
"Today's consumers are searching for produce that's fresher, safer and responsibly grown. It's the reason that locally grown food has become the #1 purchase driver in produce for supermarkets," said Steve Platt, BrightFarms CEO. "We are incredibly grateful for the support from Governor Cooper and the North Carolina Department of Commerce and look forward to bringing local, pesticide-free leafy greens to North Carolina and neighboring states."
"This is exciting news for Henderson County," said N.C. Senator Chuck Edwards. "We welcome BrightFarms' new jobs and investment to Appalachia's agricultural community."
"BrightFarms has made a tremendous investment in our state," said N.C. Representative Jake Johnson. "I know they will be very successful in Henderson County and the workforce is ready to support them."
In addition to the North Carolina Commerce and Economic Development Partnership, key partners in the project include the North Carolina General Assembly, North Carolina Community College System, Blue Ridge Community College, Henderson County, Agribusiness Henderson County, City of Hendersonville and Conserving Carolina.
To learn more about BrightFarms' greenhouses and its fresh, local produce visit http://www.brightfarms.com
About BrightFarms
BrightFarms is the No. 1 brand of locally grown packaged salads, serving the freshest, tastiest and most responsibly grown produce to consumers nationwide. BrightFarms operates hydroponic greenhouse farms in the communities it serves, enabling it to eliminate time, distance, and costs from the food supply chain. BrightFarms' growing methods, a model for the future of scalable, sustainable local farming, use far less energy, land and water than long distance, field-grown agriculture. Forbes has recognized BrightFarms as one of the "100 Most Consumer Centric Companies" and Fast Company has recognized BrightFarms as "One of World's 50 Most Innovative Companies" and one of the "Top 10 Most Innovative Companies in Food." BrightFarms is funded by leading investors Cox Enterprises, Catalyst Investors, WP Global Partners and NGEN Partners. For more information, please visit http://www.brightfarms.com.
Featured Product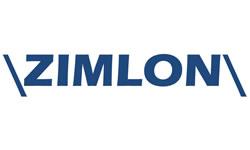 Zimlon does in depth research on insurance topics including car insurance, home insurance, life insurance, and other specialized insurance areas.