AGI is stepping up in a big way to help farmers obtain the technology needed to bring increased value and profit back to their farms.
AGI and IntelliFarms, a member of the AGI family of brands, are working to bring technology to farmers to help increase the value and profits of their operations. AGI is providing a new program that allows farmers to use IntelliFarms' SureTrack products for seed selection, crop management and agronomy, bin storage management, and grain marketing with no money down and only a fraction of the cost due after harvest on December 1st.

Todd Sears said, "We are excited to bring this program to farmers all across the U.S. and Canada. This is a real game-changer in a time when farmers need all the support and help they can get. We are so fortunate to have the backing from AGI to make this program available."
IntelliFarms offers both hardware and software solutions to help maximize returns. SureTrack FARM™ is focused on increasing revenue with every decision a farmer makes, whether it's selecting the best seed, irrigating and fertilizing at the right times, properly managing stored grain to ensure quality or finding the best markets to sell into. SureTrack FARM is designed to help farmers increase profits, increase yields, find new markets and much more.
Tim Close, President & CEO of AG Growth International (AGI) shared, "Our goal at AGI is to improve the world's food supply infrastructure and this was just one way to move towards that goal. Without the farmers, feeding the world becomes impossible. We're just doing our part."
IntelliFarms is dedicated to building the technologies necessary for farms to succeed with the land and resources they have. And now AGI is making it possible for farmers to invest in the technology they need without having to break the bank.
"We know how important it is to make technology available to our farmers, it's often the difference between success and failure. Anything we can do to help our farmers be successful, we will do." said Todd Sears, CEO of IntelliFarms.
About IntelliFarms
IntelliFarms, a member of the AGI family of brands, is an agricultural technology company based out of Archie, MO. For more than 18 years, IntelliFarms has been working to bring increased value and profits back to the farms. SureTrack FARM™ is connecting farmers with processors and merchandisers who are looking to buy grain directly from the farms. SureTrack PRO™ is locating growers, creating transparency in supply chains and improving overall quality for processors, merchandisers and end users. Visit http://www.intellifarms.com for more information.
About AGI
AGI is a leading provider of equipment solutions for agriculture bulk commodities including seed, fertilizer, grain, feed and food processing systems. AGI has manufacturing facilities in Canada, the United States, the United Kingdom, Brazil, France, Italy and India, and distributes its products globally.
Further information can be found in the disclosure documents filed by AGI with the securities regulatory authorities, available at http://www.sedar.com and on AGI's website http://www.aggrowth.com.
Featured Product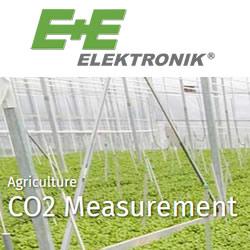 Lowering of energy costs, acceleration of growth and extension of the possible storekeeping duration can be optimised by the precise measurement of humidity, CO2-content and temperature. Optimum basic conditions for animals and plants ensure best agricultural products. As different applications demand various adopted solutions for optimization of agricultural processes, E+E Elektronik provides a broad portfolio of agricultural monitoring products