According to Verified Market Research, The Global Smart Greenhouse Market was valued at USD 0.98 Billion in 2018 and is projected to reach USD 2.46 Billion by 2026, growing at a CAGR of 12.11% from 2018 to 2025.
What is a Smart Greenhouse?

Smart Greenhouse is a self-monitoring and self-regulating, micro-climatically controlled (such as temperature, humidity, luminosity, soil moisture) environment for ideal plant growth. Even slight variations in these conditions generate automated actions that evaluate change and take corrective action and therefore, maintaining ideal conditions for plant growth.
Global Smart Greenhouse Market Outlook
In the report, the market outlook section mainly encompasses the fundamental dynamics of the market which include drivers, restraints, opportunities, and challenges faced by the industry. Drivers and Restraints are intrinsic factors whereas opportunities and challenges are extrinsic factors of the market.
The increased reliability in the Smart Greenhouse; this along with the increasing energy demand from the emerging economies are acting as drivers for the growth of the market. Smart Greenhouse does, however, require a high investment, has a complex process as well as involves high risk which is restraining the market from growing at a higher pace. With the progression of technological advancements comes the use of artificial intelligence devices, control devices, and sensors that allows automation in greenhouse agriculture. The high demand for food owing to the ever growing population, trend of indoor farming, government initiatives and incentives relating to smart greenhouse lighting technology contribute substantially towards the development of the smart greenhouse market across the globe. However, the integration of technologies and the requirement of high initial investment are considered a few of the key factors anticipated to restrict the growth of the global smart greenhouse in the future.
Verified Market Research narrows down the available data using primary sources to validate the data and use it in compiling a full-fledged market research study. The report contains a quantitative and qualitative estimation of market elements which interests the client. The "Global Smart Greenhouse Market" is mainly bifurcated into sub-segments which can provide classified data regarding the latest trends in the market.
Global Smart Greenhouse Market Competitive Landscape
The "Global Smart Greenhouse Market" study report will provide a valuable insight with an emphasis on global market including some of the major players such as Heliospectra, LumigroW, Rough Brothers, Nexus Corporation, Argus Control Systems, Certhon, Logiqs, Greentech Agro LLC, Netafim, International Greenhouse Company, Sensaphone, Cultivar, Desert Growing. Our market analysis also entails a section solely dedicated for such major players wherein our analysts provide an insight into the financial statements of all the major players, along with its product benchmarking and SWOT analysis. The competitive landscape section also includes key development strategies, market share and market ranking analysis of the above-mentioned players globally.
Global Smart Greenhouse Market, By Type
• Hydroponic
• Non-Hydroponic
Global Smart Greenhouse Market, By Technology
• HVAC Systems
• Irrigation Systems
• Control Systems
• LED Grow Lights
• Sensors and Cameras
• Material Handling Equipment
• Valves and Pumps
• Other Technologies
FREE PDF SAMPLE OF REPORT
Featured Product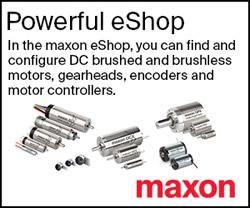 maxon launches the next generation of positioning controllers - the EPOS4. A high performance module with detachable pin headers and two different power ratings. With a connector board, the modules can be combined into a ready-to-install compact solution. Suitable for efficient and dynamic control of brushed and brushless DC motors with Hall sensors and encoders up to 750 W continuous power and 1500 W peak power. The modular concept also provides for a wide variety of expansion options with Ethernet-based interfaces, such as EtherCAT or absolute rotary encoders.