The asset sale of Outback includes the Outback Guidance® brand, the REBEL™ autosteering products, and AgJunction's Hiawatha, Kansas and Winnipeg, Canada facilities.
AgJunction Inc. (TSX: AJX), the Autosteering Company™, is announcing the sale of the assets of its Outback Guidance (Outback) business to Hemisphere GNSS (HGNSS), along with a new technology licensing agreement. The transactions will allow AgJunction to focus on its core strategy to grow the market for autosteering.

The asset sale of Outback includes the Outback Guidance® brand, the REBEL™ autosteering products, and AgJunction's Hiawatha, Kansas and Winnipeg, Canada facilities. HGNSS will also receive a non-exclusive license to certain AgJunction patents associated with the Outback business. HGNSS will take over the relationships with the Outback independent dealer network, and the majority of the Outback workforce are expected to transition to HGNSS. AgJunction will retain the intellectual property and engineering staff concentrated in two engineering centers of excellence in Scottsdale, Arizona, and Brisbane, Australia.
Additionally, AgJunction and HGNSS have entered into a royalty-bearing, non-exclusive license agreement for AgJunction intellectual property used in other HGNSS products. Both transactions are expected to close in the third quarter. The specific terms of the transactions are confidential.
"As the world's leading autosteering company, these transactions will enhance our focus on our mission to expand autosteering to all farmers by simplifying our solutions and channels to market," said Dave Vaughn, president and CEO of AgJunction. "Upon completion of the transaction, our go-to-market distribution channels will be focused on our indirect channel partners—value-added resellers, original equipment manufacturers, and strategic intellectual property licensed partners—and our direct-to-farmer channel via Handsfreefarm.com."
Regarding the technology license, Bob Barjesteh, vice president of intellectual property, M&A and general counsel for AgJunction said: "The commercialization of AgJunction's intellectual property is a vital component of our corporate strategy. This licensing agreement with HGNSS comes on the heels of our recent deal with Raven Industries, further substantiating the strength of our industry-leading intellectual property portfolio."
About AgJunction
AgJunction Inc., the Autosteering Company™ is a global leader of advanced guidance and autosteering solutions for precision agriculture applications. Its technologies are critical components in over 30 of the world's leading precision Ag manufacturers and solution providers and it holds over 130 fundamental steering and machine control patents. AgJunction markets its solutions under leading brand names including Novariant®, Wheelman™, Whirl™ and Satloc® and is committed to advance its vision by bringing affordable hands-free farming to every farm, regardless of terrain or size. AgJunction is headquartered in Hiawatha, Kansas, with facilities in Silicon Valley, Arizona, Canada, and Australia, and is listed on the Toronto Stock Exchange (TSX) under the symbol "AJX." For more information, please go to www.agjunction.com.
Featured Product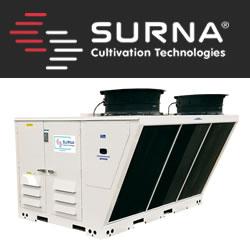 The EnviroPro Packaged DX HVACD Unit utilizes hot gas reheat to provide both cooling AND dehumidification all in one central unit. Its variable speed components allow it to make more nuanced adjustments, saving energy and avoiding temperature swings that can come from single-stage equipment. Due to its affordability, versatility, and industry-leading warranty, the EnviroPro Packaged unit is one of Surna's most popular HVAC offerings.