HydroCycle will be offering 10% off all of their growing systems.
GrowSpan Greenhouse Structures announced that HydroCycle Growing Systems will be on sale this week. The sale, which ends August 13, 2018, will allow customers to get 10 percent off all HydroCycle systems.

HydroCycle manufactures the industrys finest hydroponics growing systems, and with stock and custom designs, there is an option for every grower. HydroCycles hydroponic specialists work one on one with each grower to ensure that their system is crafted to meet the exact needs of their operation.
Growers have chosen HydroCycle to improve the efficiency of their operations. The systems can reduce water consumption by as much as 90 percent, allowing growers to increase profitability and sustainability. HydroCycle offers several unique and high-quality systems, including NFT, aquaponics, ebb and flow, Dutch buckets, microgreen and aeroponics.
These systems provide the utmost control, making it easy to produce the healthiest plants on a year-round basis. They also allow operations to maximize their growing space, and with the ability to completely customize the systems, they can be tailored to any grow space.
HydroCycle Growing Systems and GrowSpan Greenhouse Structures are Growers Supply brands. For nearly 40 years, Growers Supply has been supplying the horticultural community with greenhouses, high tunnels, grower systems, tools and accessories to meet any growing need. With well over 30,000 products, Growers Supply provides growers with a one-stop shopping experience, and with in-house design, manufacturing, financing and installation, growers can rest assured that their project is in good hands.
Featured Product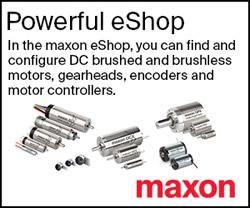 Discover the world of drive technology from a leading worldwide supplier of innovative customized drives. - Manufacturer of brushed and brushless DC motors, gearheads and motion controllers - Custom drive systems, quantities as low as a single unit - Certified for aerospace and medical applications