Genome Editing in Agriculture: Methods, Applications, and Governance--A paper in the series on The Need for Agricultural Innovation to Sustainably Feed the World by 2050
Twentieth-century advances in plant and animal breeding did much to help meet the increasing food, fiber, feed, and fuel needs of an expanding world. But continued population growth, resource shortages, climate change, and pest prevalence make sustainability a daunting yet essential task. Genome editing is a powerful new method that enables unprecedented control over genetic material and offers the opportunity to make rapid advances that influence agricultural practices.

Led by Task Force Chair Adam J. Bogdanove, the authors of this issue paper focused their attention on a tool that can increase the positive impacts of plant and animal breeding on human welfare and sustainability. Genome editing is a process used to make precisely targeted changes in the DNA (deoxyribonucleic acid) of living cells and organisms. Due to recent advances, this method is widely applicable and offers the opportunity to rapidly advance basic and applied biology.
This issue paper addresses the concept by explaining
how genome editing is performed,
what types of edits can be made,
how the process relates to traditional breeding and other means of genetic modification,
what potential limitations may arise with this approach, and
what current factors affect the governance of gene editing.
Although much remains to be learned, it is clear that successful development of genome editing for crop and livestock improvement will benefit from science-informed, value-attentive regulation that promotes both innovation and transparency. The authors of this paper intended for it to be a resource in providing a conceptual and knowledge-based foundation for regulatory agencies, policymakers, private and public research institutions, industry, and the general public.
This CAST Issue Paper (IP 60) and its companion Ag quickCAST are available online at the CAST website, along with many of CASTs other scientific publications. CAST Issue Papers, Commentaries, and Ag quickCASTs are FREE.
Contacts:
Adam Bogdanove-Phone: 607-255-7831; Email: ajb7(at)cornell(dot)edu
Kent Schescke-Phone: 515-292-2125, ext. 231; Email: kschescke(at)cast-science(dot)org
Task Force Authors:
Adam J. Bogdanove (Chair), Cornell University
David M. Donovan, USDA-ARS/NEA (retired)
Estefania Elorriaga, Oregon State University
Jennifer Kuzma, North Carolina State University
Katia Pauwels, Sciensano
Steven H. Strauus, Oregon State University
Daniel F. Voytas, University of Minnesota
CAST is an international consortium of scientific and professional societies, companies, and nonprofit organizations. Through its network of experts, CAST assembles, interprets, and communicates credible, balanced, science-based information to policymakers, the media, the private sector, and the public.
Featured Product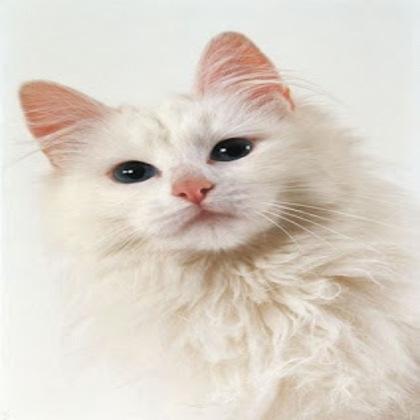 Image processing opens up a wide range of possibilities for the automation of modern agriculture - but what to do when only a small budget is available? That is where the uEye XLS comes in. With the launch of these super-small industrial cameras, even price-sensitive applications and volume projects become feasible. Measuring just 29 x 29 x 7 mm, the compact cameras offer excellent imaging characteristics without excessive heat generation, making them a perfect fit for embedded vision applications in agricultural machinery and equipment. The industrial cameras comply with the vision standard and are available with Micro-B connectors and with or without C/CS or S-mount lens holders, further increasing their adaptability to different agricultural environments. Thanks to these features, the cameras offered by IDS Imaging Development Systems lower the barriers to entry and make it easier to explore the potential of vision technology to optimize agricultural processes.