Insect Entrepreneur Recognized for Sustainability and Growth Potential
SEATTLE, April 5, 2018 /PRNewswire/ -- Earlier this month, Beta Hatch, a Seattle, Washington-based company industrializing the production of insects as a sustainable protein for animal feed, closed its seed round of funding, raising $2.1 million.

Seed round investors included Cavallo Ventures, the venture capital arm of Wilbur-Ellis, a San Francisco-based leading international marketer and distributor of agricultural products, animal feed and specialty chemicals and ingredients; Element 8 Fund, a Seattle-based angel investor group focused on funding cleantech startups; Keiretsu Capital, the exclusive worldwide fund partner of the Keiretsu Forum, the world's most active venture investor; NQV8, a Kansas-based equity focused on innovations in pet food; and Frontier Angels, a Montana-based investment network.
"This was one of the largest rounds of fundraising ever for insect feed in the U.S.," said Beta Hatch Founder and CEO Virginia Emery. "Seeing interest and investment from such a wide range of investors and companies is encouraging. And, with this round of funding closed, we're very excited to move to the next phase of our business, which is building our precommercial facility and continuing to refine our technology and process."
However, Beta Hatch's focus is not solely inward. Today, Beta Hatch announces it has partnered with Texas-based EVO Conversion Systems, the world's leading research group on black soldier flies (BSF), to learn and apply BSF technology for mass production. In 2016, EVO created The EVO Consortium, founded to cover all aspects of the BSF industry, providing members more power and synergy to develop innovations. By joining The EVO Consortium, Beta Hatch will have access to EVO's fundamental technologies as well as to other members of the consortium who develop insect-rearing technology and products independently, but in a collaborative environment. Beta Hatch plans to offer a comprehensive rearing workshop through The EVO Consortium to establish production standards for American producers.
"We are very excited to apply our insect ranching technology with other species, and to expand our feedstock options by working with black solder fly," said Emery. "Mealworms, our foundational insect, grow in a dry production system and can eat a wide range of organic byproducts, but these feedstocks need to be dried first. Black soldier flies are another species grown for feed, but in a wet production system. Our ranch technology has been designed to be species agnostic to accommodate all kinds of insects and maximize their potential for recycling organics in the food system. We are excited to learn more about black soldier flies through this partnership with EVO."
"We are excited to have our first partner in the U.S.," agreed EVO Conversion Systems' Director of Operations and Texas A&M University Associate Professor and AgriLife Research Fellow Jeffrey K. Tomberlin, PhD. "Beta Hatch has enthusiasm, passion, drive and a clear dedication to the environment and what the industry represents to the community. This is just the beginning of a long-term partnership where we stand shoulder to shoulder, moving forward to address concerns of food waste and protein production in both the U.S. and abroad."
As if working in a groundbreaking, sustainable industry was not enough reward itself, earlier this week Grist magazine named Emery to their annual Grist 50 Fixers list. Each year, Grist searches for the most inspiring innovators and doers working on fresh solutions to the planet's biggest problems, while building a sustainable world that works for everyone. And that's just what Emery and Beta Hatch are doing - one bug at a time.
"I'm honored to be recognized as a visionary amongst such a talented group of leaders, said Emery. "I think the quality and diversity of those recognized highlights some of the exciting work being done to solve the problems of the future."
About Beta Hatch
Founded in 2015, Beta Hatch is pioneering the insect farming industry through an innovative fusion of engineering and entomology. With a combination of trade secret processes, patent-pending equipment, and superior genetic stock, Beta Hatch is developing the tools needed to grow insects on an industrial scale to disrupt plant and animal nutrition.
www.betahatch.com
About the Wilbur-Ellis Companies
Founded in 1921, the Wilbur-Ellis companies are leading international marketers and distributors of agricultural products, animal feed and specialty chemicals and ingredients. By developing strong relationships, making strategic market investments and capitalizing on new opportunities, the Wilbur-Ellis companies have continued to grow the business with sales now over $3 billion. www.wilburellis.com
Featured Product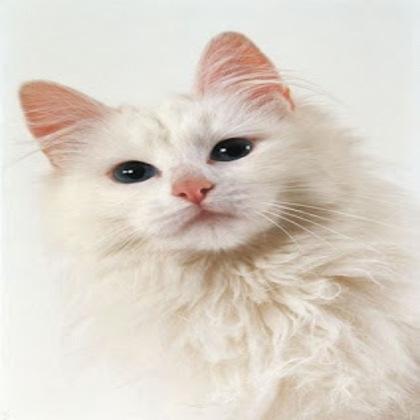 How can a camera be taught to reliably detect deviations from the norm if they are not or not completely predictable? Rule-based image processing would have to capitulate - with the AI system IDS NXT, on the other hand, such a challenge can be easily solved from now on. In the new IDS NXT 3.0 release, IDS is making anomaly detection available to all customers as a third AI method, in addition to object detection and classification. You can even use only "GOOD" training images for training anomaly detection. In addition, relatively little training data is required compared to the other AI methods. This simplifies the development of an AI vision application and is well suited for evaluating the potential of AI-based image processing for new projects.