Locus Agricultural Solutions Rhizolizer makes advancements in alleviating top crop pain points
The trend of using microbial-based solutions to address top industry challenges continues to grow, thanks in part to the launch this year from Locus Agricultural Solutions™ (Locus AG) of Rhizolizer™, a microbial soil amendment with extremely high potency. Field data showed extensive benefits in Citrus groves, even those infected with HLB, leading to the product being used in more than 5% of Floridas Citrus acreage. Now, new data is confirming increased productivity in additional high value crops, including sod, vegetables and berries.

Rhizolizer first launched as a tool to help fight Citrus Greening Disease, with initial field trials demonstrating exceptional results, including up to 80% increases in root mass and root flush, up to 31% improved canopy density and 11% larger fruit diameters. The benefits caught the attention of the Florida Citrus industry, while Locus AG science experts turned their focus on the soil amendments effects on other crops. Field trials were conducted throughout California, Texas and Florida, including research with Bethel TriYield™, Locus AGs exclusive Florida distributor and the leading national sod distributor. Data shows:
Up to a 45-day reduction in harvest time for sod
An 11% increase in diameter for strawberries
An average 40% increase in yield and 26% increase in brix rating in tomatoes
A 31% increase in U.S. No. 1 potato yields
The results indicate greater plant productivity, which increases the value of the marketable product and improves overall grower returns—making Rhizolizer a growing trend in grower programs.
Microbial solutions have been used previously, but with varying results due to inconsistent production and an over-extended supply chain that significantly impacts product potency and functionality. The unique approach that Locus AG developed is now bringing popularity and validity to the trend—shifting industry standards for microbial application. These microbial cocktails are delivered with up to 1,000 the density of competitive offerings, confirming freshness, efficacy and potency, and are also able to be tailored to the specific crops, soil and plant microbiomes of the region.
"The Rhizolizer soil amendment has produced extensive benefits that support the overall productivity of a variety of crops from the ground up, which speaks to the success of this unique approach to microbials" said Jonathan Brown, senior vice president at Bethel Farms. "As a grower I know that these environmentally-friendly products can be a powerful and sustainable tool, especially when used as a part of a comprehensive, personalized portfolio strategy—and the Locus AG method is going to advance this movement throughout the industry."
Locus AG is developing an array of additional tools that will work in tandem with Rhizolizer, including repellents, biopesticides and in-field diagnostics to validate microbial products and monitor individual plants. The companys objective is to create a partnership approach to productive agriculture for ongoing success.
For more information on Locus AG, Rhizolizer or the companys Florida partnership with Bethel TriYield, visit LocusAg.com.
###
About Locus Agricultural Solutions™
Locus Agricultural Solutions™ (Locus AG) was launched with the strategic aim of providing growers with science-¬based solutions to address challenges to agricultural productivity: crop vitality and nutrition, soil microbial health, insect pest management and plant disease management. These solutions include new tools for integrated management practices to better manage pest resistance in lieu of traditional chemical options, and to manage stressed water supplies. The company utilizes a ground breaking, proprietary on-site fermentation system to produce fresh, dense batches of agricultural microbes that are delivered by established local distributors directly to the grower for application within hours to days following their production. Locus AG is leveraging its core scientific capabilities from its parent organization, Locus Fermentation Solutions, LLC, an Ohio-¬based industrial bioscience company. For more information, visit LocusAg.com.
About Bethel TriYield™
Bethel TriYieldTM is proud to be the Florida distributor of Aqua-Yields™ proprietary nanotechnology process for liquid fertilizer, maximizing nutrient uptake and crop yields, and also for Locus Agricultural Solutions—developers of a revolutionary on-site fermentation system to transform validated microorganisms into reliable, cost-effective products, fulfilling the crops natural genetics. For more information on offerings, visit TriYield.com.
Featured Product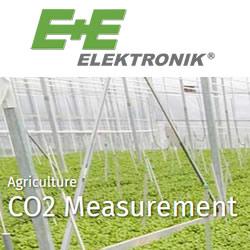 Lowering of energy costs, acceleration of growth and extension of the possible storekeeping duration can be optimised by the precise measurement of humidity, CO2-content and temperature. Optimum basic conditions for animals and plants ensure best agricultural products. As different applications demand various adopted solutions for optimization of agricultural processes, E+E Elektronik provides a broad portfolio of agricultural monitoring products