Testo, Tyson Ventures, Pontifax AgTech, Nicola Wealth Management and Greenhouse Capital join Renewal Funds to bolster leading food traceability and transparency tech company
DURHAM, N.C.--(BUSINESS WIRE)--FoodLogiQ, the leading SaaS provider of traceability, food safety and supply chain transparency solutions, today announced it has raised $19.5 million in growth financing to accelerate its rapid expansion across the food industry.

The round of financing includes strategic investors Testo, Inc., a global provider of HACCP solutions and IoT technology, and Tyson Ventures, the corporate venture subsidiary of Tyson Foods, along with Pontifax AgTech, a pioneering growth capital investor in food and agriculture technology, Nicola Wealth Management, a Canadian-based asset fund management and private investment counsel firm, and Greenhouse Capital, an investor in emerging businesses that promote health and sustainable living. The round was led by Renewal Funds when the mission-based venture capital firm invested in FoodLogiQ in September 2017.
FoodLogiQ offers the most comprehensive, data-driven software solution that enables supplier management, food safety compliance, quality incident management, recall management and whole chain traceability - all on a single platform built exclusively for the food industry. The funding will be used to accelerate product enhancements, research and development and expanded sales, marketing and customer success.
"The substantial amount of investment interest FoodLogiQ has received is indicative of the confidence in our amazing team and the value of our product to our customers and the food industry," said Dean Wiltse, CEO of FoodLogiQ. "It is great validation to know that were moving in the right direction and fulfilling our mission of mapping the worlds food chain."
"FoodLogiQ is at the center of the food and technology scene, setting the gold standard in supply chain management and traceability," said Bill Pezza, President of Testo North America. "Testo is proud to be affiliated with this growing company, and we look forward to our collective success in the coming years."
"Tyson Ventures invests in companies that are developing breakthrough solutions for the food supply chain, and we see FoodLogiQ as a leader in technology-enabled traceability," said Justin Whitmore, EVP of Corporate Strategy and Chief Sustainability Officer of Tyson Foods. "Were excited to collaborate with such an innovative organization that, like Tyson Foods, wants to make a lasting, positive impact on the food industry."
"Pontifax AgTech continually mines the agricultural technology industry for the next generation of proven technologies that improve the productivity, sustainability and efficiency of the food supply chain," said Phil Erlanger, Co-Founder and Managing Partner of Pontifax AgTech. "These are explosive trends that will make the food we eat better, and let people live the lifestyles they value. FoodLogiQ has demonstrated they are a force in the food marketplace, and we are excited to help drive their future growth in this space."
"FoodLogiQ serves such a tremendous need in the marketplace - the need for a higher level of transparency in the food industry," said Kazuki Nohdomi, Portfolio Manager at Nicola Wealth Management. "This strong market need, along with the companys vision, team, and customer focus, made FoodLogiQ a natural fit for investment."
"We are thrilled to help drive FoodLogiQs growth as a company," said Eric Desai, Partner at Greenhouse Capital Partners. "We invested in FoodLogiQ not only because they have an incredibly strong team that is delivering a product focused solely on the food supply chain, but also because we found that FoodLogiQs biggest champions are its own customers."
The fast-growing food technology company is already dominating the foodservice industry, boasting a customer base that includes Buffalo Wild Wings, CAVA, Chipotle Mexican Grill, CKE Restaurants, Compass Group USA, Five Guys Burgers and Fries, IPC/SUBWAY, Panda Restaurant Group, Raising Canes and Tropical Smoothie Cafe. FoodLogiQs reach extends across the entire supply chain to include food manufacturers such as Hain-Celestial and Seal the Seasons, food retailers including Whole Foods Market, as well as hundreds of growers, co-packers and produce marketers. FoodLogiQ was also recognized in 2017 by Forbes Magazine as being one of the top 25 most innovative AgTech startups.
FoodLogiQs funding prior to this financing round has been provided by Clarkston-Potomac Group.
About FoodLogiQ
FoodLogiQ® LLC is the leading SaaS provider of traceability, food safety and supply chain transparency solutions. FoodLogiQ Connect is the most comprehensive, data-driven software solution that enables supplier management, food safety compliance, quality incident management, recall management and whole chain traceability - all on a single platform built exclusively for the food industry. To meet mounting regulatory requirements and consumer demands for transparency, food companies are leveraging FoodLogiQ Connect to validate supplier compliance with food safety and act with confidence in the event of a food safety or quality issue. To request a demo, please visit http://www.FoodLogiQ.com/demo.
About Testo
Testo, Inc. is a global leader in the design, development, and manufacturing of HACCP solutions, Quality Management Systems, and environmental data collection instruments. The Testo Saveris platform fully integrates quality checklists, temperature and humidity requirements, and documentation to ensure complete compliance - from farm to fork. Backed by 60 years of engineering experience, Testo is recognized as the leading global manufacturer of software, instrumentation, data loggers and environmental monitoring systems for markets as diverse as food service, manufacturing, pharmaceutical/biotechnology, cold chain and HVAC/R. Testos global footprint includes close to 3,000 employees with direct presence in all major markets.
About Tyson Foods, Inc.
Tyson Foods, Inc. (NYSE:TSN) is one of the worlds largest food companies and a recognized leader in protein. Founded in 1935 by John W. Tyson and grown under three generations of family leadership, the company has a broad portfolio of products and brands like Tyson®, Jimmy Dean®, Hillshire Farm®, Ball Park®, Wright®, Aidells®, ibp® and State Fair®. Tyson Foods innovates continually to make protein more sustainable, tailor food for everywhere its available and raise the worlds expectations for how much good food can do. Headquartered in Springdale, Arkansas, the company has 122,000 team members. Through its Core Values, Tyson Foods strives to operate with integrity, create value for its shareholders, customers, communities and team members and serve as a steward of the animals, land and environment entrusted to it.
About Pontifax AgTech
Pontifax AgTech is a leading growth capital investor in the global food and agriculture sector. Headquartered in Santa Monica, California, and founded in 2014, Pontifax AgTech makes growth capital investments in fast-growing businesses with proven technologies that improve agricultural productivity, nutrition, health, sustainability and supply chain efficiency. Pontifax AgTech works in partnership with its extensive network of growers, technology experts and strategic corporate partners.
About Greenhouse Capital
Greenhouse Capital Partners is a growth capital firm investing in high growth companies with established business models promoting health and sustainability within the areas of food, agriculture and the environment. The firm believes that an economic revolution is underway, powered by technology and simultaneously shaped by evolving system needs, that is rapidly changing the way we produce, move and consume goods. Greenhouse is at the forefront of investing in this wave of change and partners with values-driven teams creating real products built to stand the test of time.
About Nicola Wealth Management
Established in 1994, Nicola Wealth Management is among Canadas fastest growing asset fund management and private investment counsel firms (Investor Economics 2016) with over $5 billion in assets under management. The firm provides portfolio diversification well beyond stocks and bonds, comprehensive and integrated wealth planning, and consistent and stable returns, serving affluent families, entrepreneurs, and foundations across Canada.
About Renewal Funds
Renewal Funds is a mission-based venture capital firm investing in early growth stage companies in Canada and the United States. Founded by Paul Richardson, Joel Solomon and Carol Newell in 2008, and led by Paul Richardson, Renewal Funds is a Certified B Corporation®, dedicated to supporting entrepreneurs through capital, networks and expertise. They have worked with companies such as Seventh Generation, Sweet Earth Foods, Goodness Garden and Farmhouse Culture, delivering above market returns for their partners while catalyzing positive social and environmental change.
About Clarkston-Potomac Group
Founded in 1991, Clarkston-Potomac Group is a holding company with numerous operating subsidiaries, including Clarkston Consulting, Clarkston Executive Alliance, Clarkston Merchant Partners and Crescense. Our strategy is to assemble a portfolio of complementary assets that build on each other to drive value for our investors. We routinely create new businesses that address unmet market needs and then divest these companies as their operating models mature, as we have done with Bull City Talent Group, Enlight Research, Extrinsic, FoodLogiQ, and Rural Sourcing. Learn more about Clarkston-Potomac Group at www.clarkstonpotomacgroup.com.
Featured Product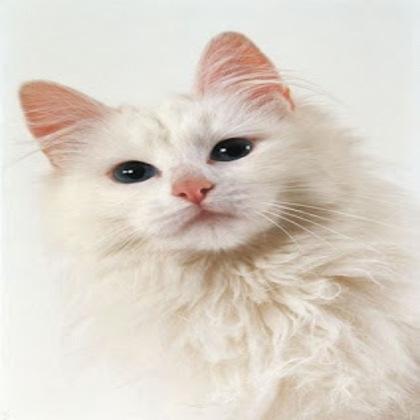 How can a camera be taught to reliably detect deviations from the norm if they are not or not completely predictable? Rule-based image processing would have to capitulate - with the AI system IDS NXT, on the other hand, such a challenge can be easily solved from now on. In the new IDS NXT 3.0 release, IDS is making anomaly detection available to all customers as a third AI method, in addition to object detection and classification. You can even use only "GOOD" training images for training anomaly detection. In addition, relatively little training data is required compared to the other AI methods. This simplifies the development of an AI vision application and is well suited for evaluating the potential of AI-based image processing for new projects.