Autonomous Solutions was named a finalist for an Edison Award for its work with CNH Industrial, Case IH, and New Holland Agriculture on the Autonomous Tractor Concept.
Autonomous Solutions, Inc. (ASI) has been named a finalist for the 2018 Edison Awards for its work in the development of the Autonomous Tractor Concept with CNH Industrial and its brands Case IH and New Holland Agriculture.

ASI is the autonomous technology provider for CNH Industrial, parent company of Case IH and New Holland Agriculture and jointly announced the Autonomous Tractor Concept with those companies in late 2016.
The Autonomous Tractor Concept is the first fully functioning large scale autonomous tractor. It is capable of autonomous seeding, planting, and tillage for broad acre and row crop farming. The vehicles are also capable of obstacle detection which will enhance safety in the agriculture industry.
The Edison Awards, named after Thomas Edison, recognizes and honors the world's best in innovators and innovations. The Edison Awards will announce gold, silver and bronze award winners at the 31st Annual Edison Awards held April 11 in New York City.
"We're delighted that the Autonomous Tractor Concept has been selected as a finalist in the Edison Awards," says Bret Turpin, project manager for ASI Agriculture. "There are many other great companies and exciting products being listed and we're excited to be listed alongside them."
ASI previously won an Edison Award in 2013 for its patented Guideline Robotic Convoy System. Guideline is a ground vehicle convoy solution that tethers unmanned follower vehicles to a manned or unmanned lead vehicle. Follower vehicles execute the exact path the leader takes.
All nominations are reviewed by the Edison Awards Steering Committee with the final ballot being sent to an independent judging panel. Final winners will be announced April 11, 2018. The judging panel was comprised of more than 3,000 professionals from the fields of product development, design, engineering, science, marketing and education, including professional organizations representing a wide variety of industries and disciplines.
For more information on the Edison Awards, please visit http://www.edisonawards.com.
###
About Autonomous Solutions, Inc.
Autonomous Solutions, Inc. (ASI) designs and manufactures unmanned vehicle systems, software, and components that are OEM agnostic. ASI's robotic kits and command and control software can be leveraged in a variety of industries including agriculture, automotive, mining, military, security, and industrial applications. ASI's vehicle automation kits are OEM independent and have been used for many different applications. Clients have experienced enhanced safety, increased efficiency, and improved accuracy.
For over 18 years, ASI has been a leader in vehicle automation. ASI has a strong software team which makes up over half of its engineering work force. ASI's Mobius software allows for command and control of a fleet of vehicles in addition to ease of use, industry specific task planning, and vehicle diagnostics. ASI has extensive experience automating vehicles of all shapes and sizes with an emphasis on systems integration, obstacle detection and avoidance, tele-operation, and fully autonomous controls.
Featured Product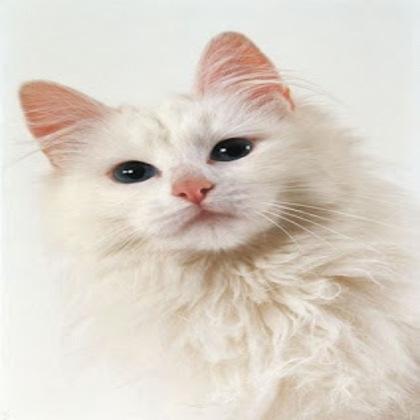 The 13 MP autofocus camera uEye XC is especially easy to operate and delivers high-resolution images and videos in the blink of an eye. Unlike typical webcams, it has been specifically designed for use in industrial applications and delivers sharp image data even in changing light conditions. Setting up and operating only requires a cable connection. The webcam-like camera is characterised by its particularly elegant and lightweight magnesium housing: with dimensions of only 32 x 61 x 19 mm, it is compact, sturdy despite its light weight and absolutely suitable for industrial use - benefiting, for example, kiosk systems, applications in industrial production or agriculture. With the uEye XC Starter Set, IDS offers a full-package deal for $500. (launch promotion, valid until 30 November 2022) that allows customers to evaluate and use the full range of functions of the new camera. The set includes not only the camera, tripod adapter and cable, but also a macro lens. Thanks to this lens, the camera is also suitable for demanding applications at close range. It easily shortens the minimum possible object distance and opens up additional application possibilities.