Motorleaf releases results of the world's first yield prediction, using artificial intelligence & machine learning technology to cut yield prediction error rates in half. Working with SunSelect, a leading commercial greenhouse, a new era of food production business management begins.
Motorleaf reveals worlds first artificial intelligence/machine learning powered Yield Prediction for commercial greenhouses, cutting greenhouse forecasting error rates by nearly half.

Montreal, Canada, January 15th 2018.
Motorleaf has come out of private BETA with a commercially available Yield Prediction service for commercial greenhouses, after working closely with SunSelect (150 acres California & B.C.) with results that disrupt how commercial greenhouse farms worldwide can now operate their business, adding significant dollars to their clients bottom line.
Motorleaf has launched its Agronomist.ai platform with a world first for greenhouse owners/operators, allowing for accurate Yield Prediction.
"After 8+ months of private BETA testing with one of North Americas premier greenhouse operators SunSelect, our latest algorithm has cut the accuracy error rates of SunSelect by half. For such a high tech greenhouse- theyve tried every method thats out there," - says Alastair Monk, Motorleaf CEO/Co-Founder.
SunSelects co-owner Victor Krahn agrees, saying: "For us (and any commercial size operation) knowing/predicting exactly what quantity of product we'll have each week is one of the top metrics we obsessively track. This data feeds into all critical areas of our operation, from labour management to price negotiation, to buyer relationships and even trickling through to in-store marketing budgets. Like most commercial greenhouses, our ability to predict something so dynamic as yield is almost impossible to get right. Our error rates bounce between 5% to over 35% in some weeks. Motorleaf is now our new standard for predicting yield."
With the emergence of so many AgTech companies in the past couple of years, Motorleaf has been building its suite of hardware and software to leverage the data it collects via its own hardware, but can also leverage data already been collected by greenhouse clients, which in most cases is not being leveraged to its potential by the greenhouse.
Mr Krahn continues: "Working with our team of growers and VP of Operations we were impressed at the level of accuracy Motorleafs team provided through both touching the plants in the greenhouse and reaching through the cloud for the data our state of the art greenhouses provides every day! The integration was easy, non-invasive and I think shows amazing promise to become the new industry standard."
Both companies are looking to expand their relationship, with Mr Krahn adding: "I'm proud to say SunSelect is not only a client, but we will be helping Motorleaf roll out an increasing number of solutions to the benefit of every Motorleaf client worldwide. Their latest algorithm cut our yield prediction error rates in half, and goes without saying is a game changer that no one saw coming!"
Mr Monk adds: "You know your team is delivering exceptional work, when the head growers at a clients location literally dont believe the results can be so much better than whats normal in the industry. We have to thank the very long hours our team has put into making this a reality, especially Scott Dickson-Dagondon and Ramen Dutta (AI Director and CTO/Co-founder) - this is a very exciting time for our company and we feel for greenhouse producers worldwide."
About Motorleaf: Motorleaf is developing Agronomist.ai - a virtual agronomist for every greenhouse and indoor farmer in the world. With a varied mix of monitoring, control and predictive capabilities, Motorleaf is leveraging AI & Machine learning to deliver predictable, repeatable, improved crop production worldwide.
Featured Product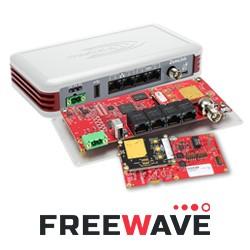 Making the most of IIoT in agriculture means making sure all data from the field can be readily accessed and acted upon, no matter where it is remotely generated. FreeWave has the solutions to power your precision farming systems, combining sensor data capture, IQ edge data processing, and network communications in the ways that meet your unique demands and enable you to easily uphold compliance as regulatory pressures rise.