The Operations Center facilitates seamless integration of data between Sentera and AgDNA products
MINNEAPOLIS, Dec. 14, 2017 /PRNewswire/ -- Sentera and AgDNA announce completion of API integration work that allows users to seamlessly share real-time in-season precision ag information using the John Deere Operations Center. Integration with the Operations Center helps Sentera and AgDNA customers make better decisions and drive optimal action, from sensor to on-field equipment. The digital insights delivered by the integrated capability help advisors and growers gather data, run analytics, manage protection and nutrition strategies, build management zones, and push prescriptions seamlessly to John Deere on-field equipment, all within the Operations Center.

Accurate Data, Improved Decisions
High-precision real-time sensor data is captured and analyzed with Sentera analytics, sensors, and software, then delivered to the Operations Center. The AgDNA system accesses the data to perform additional processing, combining Sentera data with other types of information already available within the Operations Center.
"Integration with AgDNA and the Operations Center lowers barriers to accessing high accuracy Sentera sensor data and analytics products, and provides better, faster inputs to the AgDNA product suite's own data analysis engine. The result is greater productivity and more accurate prescriptions," remarked Eric Taipale, Sentera CEO. "Together with John Deere and AgDNA, we continue to help our customers drive value back into their operations and positively impact their ROI."
Advancing Value
"Our goal at AgDNA is to help growers maximize profitability on every acre of their operation. By combining real-time sensor data from Sentera with in-field agronomic data from John Deere equipment, AgDNA is able to provide growers and their trusted advisors with a deeper understanding of crop performance throughout the season," said Paul Turner, AgDNA CEO. "Today with Sentera, the AgDNA platform is harnessing the power of cloud computing and AI to share, analyze and transfer high value agronomic insights to in-field equipment with ease to improve the grower's bottom line."
Equipment Efficiency
When meaningful agronomic data flows seamlessly to a broad set of analysis tools, the agronomic value and freedom of choice delivered to the customer expands. The Operations Center's APIs and data models are fundamental underlying technology that unlock the true value of on-field data. Data is delivered from a broad set of sensors and equipment, and the Operations Center facilitates organizing, locating, and delivering data to analytics tools, and delivery of a prescriptive action directly to the on-field equipment.
This latest ag-sharing technology is available now and may be accessed through any of one of the companies' software platforms. Get started today!
Sentera AgVault: agvault.sentera.com
AgDNA: www.agdna.com
The John Deere Operations Center: www.myjohndeere.deere.com
About Sentera
Sentera is a leading supplier of integrated remote sensing, analytics, and IoT solutions to the agriculture industry, making it easy for users to integrate in-field real-time data with many digital ag platforms. Sentera's equipment has flown tens of millions of acres all over the world, and the company analyzes terabytes of new data for its customers on an annual basis. For more information, visit www.sentera.com.
About AgDNA
AgDNA is a cloud-based mobile application and web platform designed to empower farmers with the ability to make informed decisions about their entire farming operation. The comprehensive enterprise-level farm management platform includes farm planning, inventory management, agronomic insights, equipment optimization and field-level financial reports. AgDNA provides actionable insights to increase yield, lower operating costs and maximize farm profitability on every acre. For more information, visit www.agdna.com/
Featured Product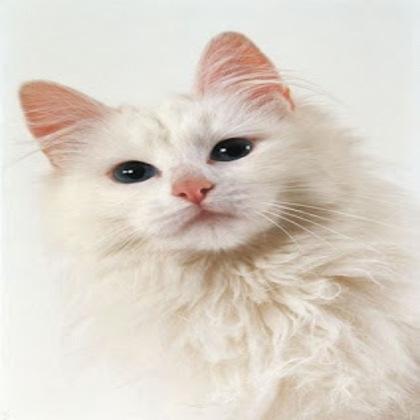 Artificial intelligence can be used, for example, to classify fruit varieties or to identify damaged parts, e.g. apples with marks or color deviations. To cover all possible variances with classical image processing would be very time-consuming and costly. With artificial intelligence, however, these challenges can be solved in no time at all. IDS NXT ocean is a user-friendly all-one-one system which requires neither special knowledge in deep learning nor camera programming. Only sample images and knowledge on how to evaluate them (e.g. "good apples" / "bad apples") are needed. This makes the start into AI-based image processing particularly easy. Camera hardware, software, infrastructure and support come from a single company. For beginners, IDS offer the IDS NXT ocean Creative Kit, which includes all components and workflows to create, train and run a neural net.