As harvest winds down – mobile app ramps up
FARGO, N.D.--(BUSINESS WIRE)--Myriad Mobile, an enterprise software technology company focused on mobile and web applications, today announced the growth of its Bushel™ mobile grain app platform to 180+ elevator locations in the United States and Canada.

Just six months following its launch in June, Bushel - the grain industrys first automated mobile app platform - has expanded its footprint from ten pilot locations in North Dakota to more than 180 elevator and ethanol plant locations serving 20,000 growers throughout Kansas, Colorado and Iowa. Canada-based South West Ag Partners Inc. also recently signed on with an expected launch in December.
"Bushels rapid growth in market share combined with 400,000 screen views and 75%+ average user adoption rate per elevator is a testament to growers being ready and waiting for this type of technology," said Jake Joraanstad, Myriad Mobile CEO and co-founder.
The mobile app platform, developed by Myriad, enables elevators and cooperatives to connect with their growers and deliver real-time information via a custom-branded mobile app to receive bids, track contracts and monitor markets. Bushel mobile apps "sport" intuitive design, robust features and the best available security Myriad is known for providing a seamless, all-in-one experience from cash bid and contracts, prepays and scale tickets.
In August, Landus Cooperative, a farmer-owned agricultural cooperative, serving 60 communities and nearly 7,000 member-owners throughout Iowa and Minnesota, launched its new mobile grain app powered by Bushel™. Since launching, the Landus Cooperative app has garnered 35,000 app sessions.
"Bushel was developed with farmers for farmers and we want to keep the platform relevant," added Joraanstad. "The Bushel-powered apps have a 'provide feedback link where users can input suggestions. Weve already delivered on some of these by adding scale wait times for harvest and have an offer system and contracts e-sign capability in the works."
The Landus Cooperative app piloted a new Bushel-enabled feature; the ability to check scale wait times at each location with traffic photos at ten of the cooperatives busiest locations and scale-in to scale-out times for all locations. Other Landus Cooperative app features include: news, video, daily grain market commentary, cash bids by location, future prices and a feedback forum.
The Bushel ecosystem is another feedback-driven aspect of the growing platform. The ecosystem brings together valuable agribusiness channel partners that are important to elevators and growers.
"The connectedness Bushel can bring to traditional silos in agriculture elevates the relationship between the cooperatives and their producers while providing global data with a local touch point," said Joraanstad.
The company recently announced a partnership with crop insurance giant NAU Country to simplify claims and AgTrax® to integrate its accounting system. Additional partners include Agvance, Agweek regional media outlet, Intellego and Control Systems Software. Ecosystem partners for news, weather and markets are also on the horizon.
"Our goals in developing Bushel were to empower elevators to be more dynamic with their growers," Joraanstad concluded. "At the same time, our team of farm kids wanted to do our part to help producers access the latest technology to meet the demands of global agriculture. Now, just a few months in-we can see that were doing that."
About Bushel™
Bushel is the grain industry's first automated mobile grain app platform for elevators and cooperatives to connect with their growers and deliver real-time actionable information. Offered through a custom-branded mobile app, Bushel includes real-time scale tickets, contracts, pre-pays and cash bids. Bushel is a secure, cloud-based platform powered by a proprietary translator built by Myriad Mobile that enables integration with leading, modern agriculture cooperative accounting systems. Contact the Bushel sales team for more info: contact@bushel.ag.
Featured Product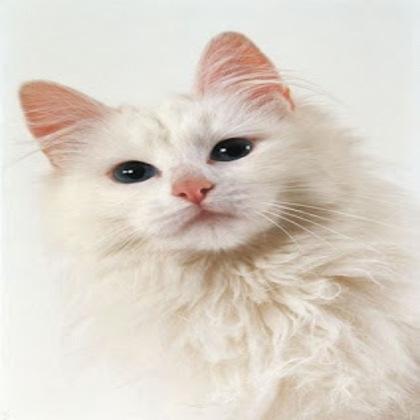 The 13 MP autofocus camera uEye XC is especially easy to operate and delivers high-resolution images and videos in the blink of an eye. Unlike typical webcams, it has been specifically designed for use in industrial applications and delivers sharp image data even in changing light conditions. Setting up and operating only requires a cable connection. The webcam-like camera is characterised by its particularly elegant and lightweight magnesium housing: with dimensions of only 32 x 61 x 19 mm, it is compact, sturdy despite its light weight and absolutely suitable for industrial use - benefiting, for example, kiosk systems, applications in industrial production or agriculture. With the uEye XC Starter Set, IDS offers a full-package deal for $500. (launch promotion, valid until 30 November 2022) that allows customers to evaluate and use the full range of functions of the new camera. The set includes not only the camera, tripod adapter and cable, but also a macro lens. Thanks to this lens, the camera is also suitable for demanding applications at close range. It easily shortens the minimum possible object distance and opens up additional application possibilities.