As IoT (Internet of Things) begins to manifest its promise in the Off Highway industry, it has become imperative for manufacturers and end users to develop a practical strategy and implementation roadmap for maximizing benefits from IoT. This whitepaper, based on STW's work with several companies in the field, highlights an implementation roadmap, strategy recommendation and an overview of the various options, architectures and technologies.
As the Internet of Things begins to manifest its potential in several industries, it has become imperative for manufacturers of Mobile Machines for Off Highway to create a strategy to maximize the benefits of IoT. The latest whitepaper from STW, a premier provider for mobile automation, connectivity and electrification solutions, addresses this need by providing a useful road map and best practices for implementing IoT for Off Highway machines.

In recent years, every manufacturer of Off Highway working vehicles has become aware of the importance of connectivity and data management, and the rapid evolution of the Internet of Things (IoT). These topics cover a broad range of functions, technologies and challenges. Titled 'Mobile Machines and Off Highway IoT - or Ive Looked at Clouds from Both Sides Now the white paper organizes and addresses these issues to assist manufacturers in developing an IoT strategy.
Connectivity and data management technology (IoT) may be added on a vehicle as original equipment by an OEM, or it may be added as an after-market capability by distributors or fleet owners to meet their needs.
The whitepaper includes a roadmap for developing an IoT strategy, an overview of available technologies, and recommendations for optimal architecture and connectivity.
In the world of mobile machinery IoT, there are three general categories of stakeholders and they may have very different perspectives and needs. : Manufacturers or OEMs, Distributors, Dealerships, Fleet Owners, Rental Companies and End User. The white paper covers use cases for all three stake holders.
Download Whitepaper on Internet of Things for Off Highway Industry Here.
The whitepaper is the result of STWs work with multiple mobile machine manufacturers around their off highway IoT needs. STW has a full product portfolio for IoT solutions, including hardware components (the ESX-TC3G and ESX-TC1), data acquisition software (VDS - Vehicle Data System), and cloud components (VDS-Remote and machines.cloud). These solutions offer both local and remote IoT capabilities.
About STW: STW is an award-winning, world class provider of mobile electronics and associated software for automation, connectivity and electrification of off highway vehicles, offering a full spectrum of solutions to a wide range of industries such as mining, construction, agriculture, material handling, transportation, military and oil and gas. STW solutions have attained a leading role in these industries due to their rigorous testing, high quality German engineering and unmatched flexibility. All of STWs products are mobile off-highway rated.
Featured Product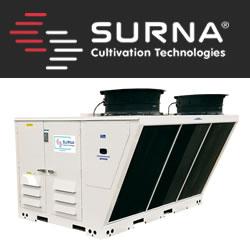 The EnviroPro Packaged DX HVACD Unit utilizes hot gas reheat to provide both cooling AND dehumidification all in one central unit. Its variable speed components allow it to make more nuanced adjustments, saving energy and avoiding temperature swings that can come from single-stage equipment. Due to its affordability, versatility, and industry-leading warranty, the EnviroPro Packaged unit is one of Surna's most popular HVAC offerings.