Key industry participants accumulating significant precision farming market share include John Deere, Ag Junction, Raven Industries, AGCO, Trimble Navigation, Precision Planting, AG Leader Technology, SST Development Group, Topcon Precision Agriculture, and TeeJet Technologies.
Global precision farming market size is projected to exceed USD 5 billion by 2023, growing at a CAGR of over 10% from 2016 to 2023. Rising concern regarding environmental impact on farming is likely to drive growth over the forecast period.

Rapid advancements in data management are expected to significantly impact precision farming market share from 2016 to 2023. Advent of sophisticated technologies such as geo-location tracking enables in detecting operational efficiency.
Also known as satellite farming or site specific crop management, precision farming helps in cost optimization by reducing labor as well as input cost. In addition, it also aids in cutting down fuel usage. This in turn is predicted to positively impact the precision farming market size over the next seven years.
This system offers potential benefits to the farmers by providing precise information regarding planting as well as harvesting. It also suggests right quantities of fertilizers and pesticides to be applied, and thus plays a vital role in yielding high production. Growing innovation in this sector is likely to benefit numerous farmers on a global scale.
High initial investment involved in system implementation is likely to hamper demand. Lack of awareness regarding benefits offered by this system may act as a challenge to precision farming market growth. Favorable government initiatives along with cost and energy savings advantages presented are expected to provide potential growth avenues over the forecast period.
Effective implementation aids in crop monitoring and also helps in improvising field quality by maintaining fertility, soil property, chemistry, and moisture. In addition, it helps in reducing waste and also enables in enhancing land and crop efficiency.
The precision farming market by technology can be segmented into guidance systems, variable rate technology, and remote sensing. Guidance systems include Global Positioning System (GPS) and Geographic Information System (GIS). Remote sensing can be further segregated into handheld and satellite. In addition, Variable Rate Technology (VRT) is further divided into variable rate pesticide, variable rate seeding and variable rate fertilizer.
In terms of component, the industry can be segregated into sensing & monitoring devices and automation & control systems. Sensing and monitoring devices market can be further segregated into yield monitors, soil sensors, water sensors and climate sensors. Automation & control systems include display, guidance and steering, GPS/GNSS system, mobile devices, flow and application control devices.
Guidance systems are predicted to account for majority of the industry share through 2023. GPS technology is likely to offer numerous benefits such as minimal spraying & overlapping gaps, reduced chemical and fertilizer cost, and has nominal impact on the environment. Furthermore, it helps in marking the field ready for efficient as well as effective crop production.
Software and services segment includes farm management cloud-based and local/web-based software. Other software services include design integration and consultation, managed services, maintenance and support.
Yield monitoring, field mapping, variable rate application, soil monitoring and crop scouting are the major hardware applications in the industry. Software application sector encapsulates crop management, financial management, farm inventory management, personnel management and weather tracking & forecasting.
The U.S is predicted to significantly contribute towards global market size from 2016 to 2023. Asia Pacific and Europe precision farming market share is projected to witness substantial growth prospects as these regions are now in early adoption stages. Asia Pacific is expected to record highest the growth rate from 2016 to 2023. Developing nations such as China and India are forecast to experience high growth owing to growing application of these systems across the region.
Precision farming ecosystem involves sensors manufacturers, satellite service providers, components, research organizations, OEMs, end users and distributors & suppliers.
Key industry participants accumulating significant precision farming market share include John Deere, Ag Junction, Raven Industries, AGCO, Trimble Navigation, Precision Planting, AG Leader Technology, SST Development Group, Topcon Precision Agriculture, and TeeJet Technologies.
Featured Product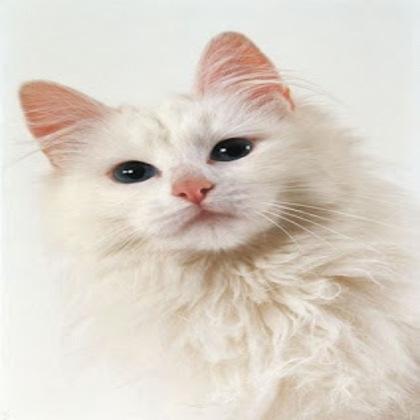 The 13 MP autofocus camera uEye XC is especially easy to operate and delivers high-resolution images and videos in the blink of an eye. Unlike typical webcams, it has been specifically designed for use in industrial applications and delivers sharp image data even in changing light conditions. Setting up and operating only requires a cable connection. The webcam-like camera is characterised by its particularly elegant and lightweight magnesium housing: with dimensions of only 32 x 61 x 19 mm, it is compact, sturdy despite its light weight and absolutely suitable for industrial use - benefiting, for example, kiosk systems, applications in industrial production or agriculture. With the uEye XC Starter Set, IDS offers a full-package deal for $500. (launch promotion, valid until 30 November 2022) that allows customers to evaluate and use the full range of functions of the new camera. The set includes not only the camera, tripod adapter and cable, but also a macro lens. Thanks to this lens, the camera is also suitable for demanding applications at close range. It easily shortens the minimum possible object distance and opens up additional application possibilities.