Fortress UAV estimates that as many as 30% of new consumer drone customers crash their drones within the first week of purchase.
PLANO, Texas--(BUSINESS WIRE)--Fortress UAV, a newly formed subsidiary of Fortress Solutions, today announced a new North American repair service for commercial and consumer drone or unmanned aerial vehicles (UAV). Fortress UAV supports out-of-warranty and crash-damage repairs for DJI™ and Yuneec™ brand drones in the U.S., Canada, and Mexico and can return the repaired unit in as little as two days.

According to a new report by Gartner, Inc., "production of drones for personal and commercial use is growing rapidly, with global market revenue expected to increase 34 percent to reach more than $6 billion in 2017 and grow to more than $11.2 billion by 2020. Almost three million drones will be produced in 2017, 39 percent more than in 2016."
Fortress UAV estimates that as many as 30% of new consumer drone customers crash their drones within the first week of purchase. In most cases, these crashes are not covered by the manufacturers warranty.
Fortress UAV is a subsidiary of Fortress Solutions, which has been focused on high quality electronic repair since 2002. With three facilities in the U.S. and over 220 employees in repair services, Fortress UAV is poised to be the largest and most comprehensive facility for drone repair in North America. To date, drone repair facilities have been limited to hobby shops or drone enthusiasts launching new repair businesses. The new Fortress UAV is uniquely positioned to satisfy the growing repair and logistics demand to the fast-growing drone industry.
"We have been eyeing the expansion into drone repair and logistics and preparing for the launch of Fortress UAV for the better part of a year," said Brendon Mills, president and CEO of Fortress UAV and Fortress Solutions. "We have expanded and trained our staff to address this unique market, and silently launched our services in February. Today, we are excited to officially launch Fortress UAV and aggressively expand our business to fulfill the critical repair and logistics needs for both enthusiasts and commercial operators alike."
Fortress UAV is an authorized dealer and repair service center for Yuneec drones and an authorized dealer for DJI. Fortress UAV repairs all variants of DJI Phantom, DJI Mavic, DJI Inspire, Yuneec Typhoon and Breeze products, and the DJI Matrice 600 commercial drone. In the near future, Fortress UAV will also repair DJI Spark and the Matrice 200/210 products.
Estimates to fix drones are free but require the user to send in the drone to Fortress UAV for evaluation. Customers receive a detailed estimate for each repair and can follow their repair process through the Fortress UAV website portal, or they can speak to a real human being at +1-844-851-2184.
Today, the Fortress UAV website went live at http://www.fortressuav.com/ allowing drone users to initiate a new repair order, receive shipping logistics information, and track and pay for the repair process.
About Fortress UAV
Fortress UAV is a subsidiary of Fortress Solutions and supports repair, hanger services, and logistics for drone operators in the U.S., Canada, and Mexico. Fortress UAV is an authorized dealer for DJI and Yuneec drones and can service both consumer and commercial drone operators. Fortress UAV can be reached at http://www.fortressUAV.com or http://www.drone-repair.com/. The Fortress UAV Twitter feed can be located @FortressUAV.
About Fortress Solutions
Fortress Solutions is the #2 market share provider of product lifecycle repair and logistics services for the telecommunication and cable equipment markets. Founded in 2002, Fortress Solutions has built a reputation as a top supplier for service providers who demand high quality product repair, certification and logistics services. Fortress Solutions is headquartered in Plano, Texas with facilities in Leesburg, Florida and Lenexa, Kansas. Please visit the Fortress Solutions website at http://www.fortsol.com/ or the company Twitter feed at @Fortsol.
Featured Product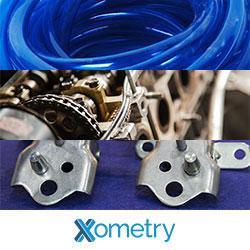 Xometry is your source for custom parts. Now, in addition to getting instant quotes on 3D Printing, CNC Machining, Sheet Metal, and Injection Molding, customers can create and send RFQs for die casting, stamping, and extrusion work to our nationwide network of pre-vetted manufacturers with just a 2D drawing. You will receive and be able to review responses from qualified shops within 7 days on an advanced web-based RFQ management platform. To learn more go directly to our site to issue and RFQ today. Stop wasting time managing RFQs through email and by phone, and start issuing RFQs at scale and in the cloud.