Applications Now Open for Mobility Program in September, 2017
CHICAGO--(BUSINESS WIRE)--sente.link International Accelerator kicks off its first Internet of Things (IoT) Program this week for global startups looking to scale up in the US. The year-long program begins with an intense 6-week accelerator program of 11 selected IoT startups, the top five of which are selected to come to sentes hub in Chicago, 1871, to establish their business in the US.

The IoT program will be the most international cohort in sente.link history, representing 8 nationalities: Turkish, American, Canadian, Romanian, Bosnian, Serbian, Greek and Indian. The startups include:
• LunaSign - Digital Signage Content Management System
• Bomec - IoT for Glass Waste Management
• Deeproots - Autonomous Farm Tractor Technologies
• ISTMOS - Cold chain traceability for wine and other cold products
• SOS121 - Flood alert system
• Meerkiddo - Child safety application
• nesnet - IoT for smart buildings
• Sense Grass - Precision agriculture platform for pest control
• Udentify - Face recognition & body tracking technologies for retail
• Vavien - Smart lock systems for business
• Wizer Code - Digital signage systems
"This is our eighth cohort of startups, but the first one that is focused on a specific technology domain (IoT) and brings in startups from so many countries," said sente.link founder, Serhat Cicekoglu. "Silicon Valley doesnt have a monopoly on innovation, and our soft landing spot in Chicago is a great match for international startups."
The IoT Accelerator Program is tailored to address these key challenges international startups face:
• Achieving focus and cutting through the noise of the IoT landscape
• Building a business model that is specific to US market segments
• Creating a sales & marketing plan to have meaningful conversations with customers in the US
• Getting access to growth funding and exit channels (e.g. IPO, acquisition)
Applications are also now open for sente.links next program focused on Mobility, which kicks off in Paris, September 2017. International startups with innovations for connected cars, autonomous cars, e-mobility, urban mobility and mobility services will experience a robust set of training, tools and mentorship combined with exposure at events such as Autonomy Paris, CES and the North American International Auto Show / Automobili-D.
Interested candidates can apply here: http://sente.link/mobility1.html.
sente.link is the exclusive international program accelerator for 1871, Chicagos center for technology & entrepreneurship and the largest tech hub in North America.
Featured Product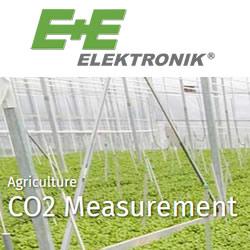 Lowering of energy costs, acceleration of growth and extension of the possible storekeeping duration can be optimised by the precise measurement of humidity, CO2-content and temperature. Optimum basic conditions for animals and plants ensure best agricultural products. As different applications demand various adopted solutions for optimization of agricultural processes, E+E Elektronik provides a broad portfolio of agricultural monitoring products