Software Platform Will Help Farmers, Crop Advisors, Ag Retailers and Food Processors Drive Productivity, Profitability and Sustainability
LAS VEGAS, Nov. 7, 2016—Trimble (NASDAQ: TRMB) announced today that it is consolidating three of its agriculture software products—Connected Farm™, Farm Works Software® and Agri-Data® solutions—into one powerful farm data management platform: Trimble® Ag Software. This all-in-one tool offers customers a complete desktop, web-based and mobile-enabled agricultural software solution that simplifies farm data management to drive productivity, profitability and sustainability for farmers, crop advisors, ag retailers and food processors.

The announcement was made at Trimble Dimensions.
Farmers today are under increasing pressure to produce higher yields, while soft commodity prices are forcing them to lower costs. In order to achieve this, farmers are looking at a variety of options including their farm management software to help make informed, timely decisions that save money on inputs and create greater efficiencies on the farm. Trimble Ag Software offers an integrated desktop, online and mobile solution to assist farmers in viewing recommendations from their trusted advisors and making quick adjustments when necessary, viewing historical application records and tracking fleet locations with status updates. This kind of real-time management gives farmers the power to make smarter data-driven decisions.
Amid the current shift toward precision agriculture practices, farmers are also running into hurdles with technology integration. When farmers mix precision ag hardware and software with third-party vendors, the results can lead to lost time due to data re-entry, USB data transfer or multiple support entities. To combat these barriers, Trimble Ag Software seamlessly integrates with its hardware solutions as well as with other third-party manufacturers using Trimbles API. By using one technology platform, supported by a global Trimble Vantage™ distribution network, farm data can now flow wirelessly across the entire farm and to trusted advisors. This provides timely crop input recommendations and eliminates data re-entry, saving time and reducing potential errors.
"In the consumer smartphone market, people are looking for hardware and software that works well together and makes life easier—the same is true for farmers," said Benjamin Allen, enterprise solutions manager for Trimbles Agriculture Division. "Agricultural technology can be very complex and farmers are adopting solutions that ease data transfer and provide enhanced mobile functionality."
Trimble Ag Software doesnt just solve problems for farmers. Over the last decade, Trimble has advanced its integrated agricultural technology strategy to provide solutions that touch nearly every aspect of the agriculture supply chain.
● Crop advisors are using Trimble Ag Software to manage their farm customers data, leading to better input recommendations and solid metrics in real time that allow for quick adjustments and higher yields.
● Ag retailers are using Trimble Ag Software to track leads, manage performance and empower their sales agronomists to better serve farm customers.
● Food processors are turning to Trimble Ag Software to track data at different processing stages, meet regulatory requirements and manage the growing volume of grower data.
For J.R. Simplot Company, Trimble Ag Software is an ideal solution. "Trimble understands our world, and that is very important to us," said Craig Holcombe, senior director of Procurement of J. R. Simplot Companys North American Food Group. "Today, people are asking, 'What is the story behind our food? and 'Where is our food coming from? Tracking information all the way back to the farm and the agronomic practices used by the farmer is an opportunity to provide our customers with that information."
Trimble Ag Software drives success on the farm and throughout the entire agricultural supply chain. With solutions specific to the farmer, crop advisor, ag retailer and food processor, Trimble is enabling agriculture professionals to make better decisions on input usage to improve the sustainability of farming and maximize the power of farm data across their entire business.
For more information on Trimble Ag Software, visit: http://agriculture.trimble.com/software.
About Trimbles Agriculture Division
Trimbles Agriculture Division provides solutions that solve complex technology challenges across the entire agricultural supply chain. The solutions enable farmers and advisors to allocate scarce resources to produce a safe, reliable food supply in a profitable and environmentally sustainable manner. Covering all seasons, crops, terrains and farm sizes, Trimble solutions can be used on most equipment on the farm, regardless of manufacturer. To enable better decision making, Trimble offers technology integration that allows farmers to collect, share, and manage information across their farm, while providing improved operating efficiencies in the agricultural value chain. Trimble solutions include guidance and steering, agronomy coaching, desktop and cloud-based data management, flow and application control, water management, harvest solutions and correction services. For more information on Trimble Agriculture, visit: www.trimble.com/agriculture.
About Trimble
Trimble is transforming the way the world works by delivering products and services that connect the physical and digital worlds. Core technologies in positioning, modeling, connectivity and data analytics enable customers to improve productivity, quality, safety and sustainability. From purpose built products to enterprise lifecycle solutions, Trimble software, hardware and services are transforming a broad range of industries such as agriculture, construction, geospatial and transportation and logistics. For more information about Trimble (NASDAQ:TRMB), visit: www.trimble.com.
Featured Product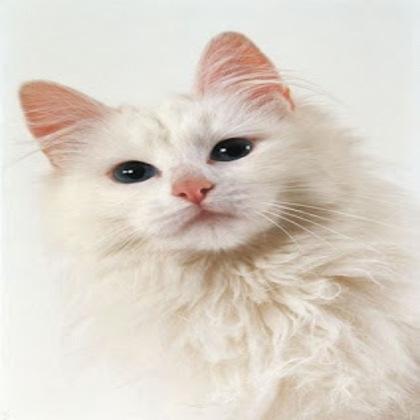 How can a camera be taught to reliably detect deviations from the norm if they are not or not completely predictable? Rule-based image processing would have to capitulate - with the AI system IDS NXT, on the other hand, such a challenge can be easily solved from now on. In the new IDS NXT 3.0 release, IDS is making anomaly detection available to all customers as a third AI method, in addition to object detection and classification. You can even use only "GOOD" training images for training anomaly detection. In addition, relatively little training data is required compared to the other AI methods. This simplifies the development of an AI vision application and is well suited for evaluating the potential of AI-based image processing for new projects.