Fertilizer enhancer to decrease nitrate leaching, give commodity crops healthier start
PureAcre™ has released their first product to row-crop farmers. Augere is a soil amendment that increases nutrient assimilation when added to liquid fertilizers, such as UAN (urea ammonium nitrate) and starter fertilizers. The agricultural input is powered by the company's proprietary carrier, OpusMAX, which allows for improved uptake of nutrients in crops like corn, wheat, soybeans, rice, and cotton, and significantly reduces nitrate leaching.

Based on internal trials, nutrient assimilation data, biomass calculations, and current pricing for UAN, PureAcre estimates that Augere could provide a 4:1 return on investment or higher for corn growers at today's commodity prices. Farmers can opt to use the fertilizer enhancer as an additive to their current fertilization programs to create healthier root systems or use Augere as a supplement to cut UAN use by as much as 30% to realize equitable crop health to today's standard programs.
"Nitrogen leaching is a significant issue for farmers—today, only 60-65% of applied nitrogen is taken up by crops with the balance lost to the hydrosphere through leaching, denitrification, and soil entrapment," said John Appel, President of PureAcre. "For farmers, that means that they have to over-apply nitrogen to get desired yield, even though a good deal of what's being put down never benefits their crops. With Augere, we can course-correct and help more of applied nutrients reach the plants."
The product is designed to be added directly to a grower's liquid fertilizer program, with no special equipment required, and at a cost-conscious price-point. Augere's ability to increase nutrient assimilation and reduce leaching is driven by OpusMAX, a proprietary formulation technology that acts as a carrier that will form supramolecular structures with active ingredients. This blend enhances the efficacy of active ingredients and results in higher performing, more efficient solutions for agricultural nutritional inputs.
David Coorts, Vice President of Technical, explains, "Augere can be a key component to early agronomic success, making more applied nitrogen available to plants. This creates a scenario for healthier, more robust root structures and overall plant growth and development." Coorts correlates better, early root development to better potential yields for growers.
In internal trials simulating high rainfall conditions in corn, Augere reduced nitrate leaching by 99% as compared to the standard control; and reduced ammoniacal leachate by 43%. Crops subjected to high-stress excess water events during early growth stages would normally experience detrimental nutrient leaching; the study demonstrated that Augere can mitigate this type of nutrient loss.
"In looking at the NOAA forecasts this spring, we see high probability of warmer than average temperatures, and higher precipitation in the Eastern Corn Belt. Couple weather influences with the uptick we're seeing in fertilizer costs, and we're in a situation where Augere can help farmers address efficiency and economic needs for their operations," said Brandon Badgley, PureAcre account director.
Augere will enter large-scale field trials this spring across a number of states in the U.S., and it is currently pending registration. PureAcre is providing early adopters a performance assurance program for the 2021 growing season. If a grower does not see at least a 2% bushel per acre yield increase, the company will provide replacement Augere product for the 2022 growing season at no cost to the grower. Program details are available on pure-acre.com.
About PureAcre
PureAcre™ is a startup agricultural innovation company that is feeding families and fascinating farmers through its advanced nutrient management products. The Texas-based company provides high-performance Earth-friendly nutritionals and biostimulants that maximize plant performance and more efficiently utilize fertilizers. PureAcre's solutions utilize the company's proprietary technology, OpusMAX™, to create healthier, more productive plants, all while saving money and protecting the environment. PureAcre is an operating entity within BPS Agriculture, part of the BPS Technology family of companies. To learn more, visit www.pure-acre.com.
Featured Product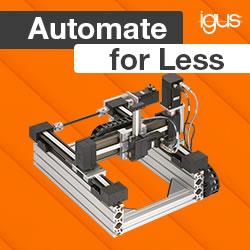 There are a lot of factors to consider when designing a bearing pivot, including lifetime, machine purpose, loading capabilities, and environment. However, the most crucial element is knowing how corrosion, the number one cause of pivot failure, affects the housing, shaft and bushing. Read this blog post to learn how you can achieve a successful, maintenance-free pivot design.