Manufacturing

Marketing Partner
---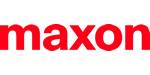 maxon
maxon is a leading supplier of high-precision DC brush and brushless servo motors and drives. These motors range in size from 4 - 90 mm and are available up to 500 watts. We combine electric motors, gears and DC motor controls into high-precision, intelligent drive systems that can be custom-made to fit the specific needs of customer applications.
---
Mailing Address:
125 Dever Drive
Taunton, MA 02780
United States of America
Tel: 5086770520
Fax: (508) 677 0530
Email: info@maxonmotorusa.com
Website: https://www.maxongroup.us/maxon/view/content/index
Company Category: Precision Farming
Geographic Region: USA - North East
Company Sector: Manufacturing
Keywords: motors, servo, dc, brushed, brushless, drives
Partner Status: Marketing Partner
---
Products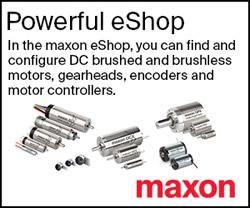 Discover the world of drive technology from a leading worldwide supplier of innovative customized drives. - Manufacturer of brushed and brushless DC motors, gearheads and motion controllers - Custom drive systems, quantities as low as a single unit - Certified for aerospace and medical applications
---
Articles
The agricultural sector is undergoing significant changes and is modernising. To take the strain off farmers, many robots are being developed to automate tasks. What specific technical characteristics should ag machinery manufacturers take into account to assist farmers?
---
White Papers
This Company does not currently have any White Papers
---
Press Releases
This Company does not currently have any Press Releases
---