Manufacturing

Marketing Partner
---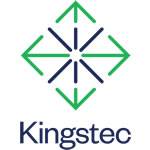 Kingstec Technologies Inc.
For over 40 years, Kingstec has connected growing companies in North America and Western Europe with the world's workshop: the cost-efficient, highly adaptable contract manufacturers of Asia. We've earned our customers' trust by maintaining the strictest quality standards while helping to get their products quickly and reliably into the marketplace.
---
Mailing Address:
2335 Argentia Road
Mississauga, ON L5N 8K4
Canada
Tel: 905-712-2171
Email: rosa.miu@kingstec.com
Website: https://kingstec.com/
Company Category: Indoor & Vertical Farming
Company Sector: Manufacturing
Keywords: manufacturing, supply chain,
Partner Status: Marketing Partner
---
Products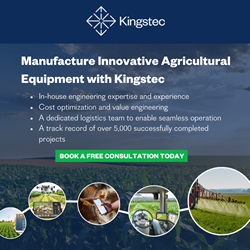 In the rapidly evolving agricultural landscape, leading AgriTech companies are increasingly leveraging the experience and expertise of strategic engineering and manufacturing partners to bring cutting-edge, cost-effective solutions to market. Kingstec is an all-in-one engineering, manufacturing, and logistics partner, with over 40 years of experience and 5,000 successfully completed projects. We can help you bring innovative, cost-optimized farm equipment, sensors, drones, components, and more to market quickly with in-house engineering and manufacturing expertise, a dedicated logistics team, and a network of world-class manufacturing and supply chain partners.
---
Articles
This Company does not currently have any Articles
---
White Papers
This Company does not currently have any White Papers
---
Press Releases
This Company does not currently have any Press Releases
---