Manufacturing

Marketing Partner
---

E+E Elektronik
Lowering of energy costs, acceleration of growth and extension of the possible storekeeping duration can be optimised by the precise measurement of humidity, CO2-content and temperature. Optimum basic conditions for animals and plants ensure best agricultural products. As different applications demand various adopted solutions for optimization of agricultural processes, E+E Elektronik provides a broad portfolio of agricultural monitoring products
---
Mailing Address:
333 East State Parkway
Schaumburg, IL 60173
United States of America
Tel: +1 847 495 7744
Fax:
Email: info@epluse.at
Website: https://www.epluse.com/en/applications/agriculture/
Company Category: Indoor & Vertical Farming
Geographic Region: USA - North East
Company Sector: Manufacturing
Keywords: sensors, humidity, temperature, greenhouse, indoor, vertical
Partner Status: Marketing Partner
---
Products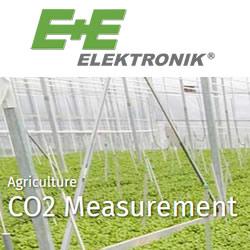 Lowering of energy costs, acceleration of growth and extension of the possible storekeeping duration can be optimised by the precise measurement of humidity, CO2-content and temperature. Optimum basic conditions for animals and plants ensure best agricultural products. As different applications demand various adopted solutions for optimization of agricultural processes, E+E Elektronik provides a broad portfolio of agricultural monitoring products
---
---
White Papers
This Company does not currently have any White Papers
---
Press Releases
The digital humidity and temperature sensing element HTE501 from E+E Elektronik offers an excellent measurement accuracy of up to ±1.8 % RH incl. hysteresis and ±0.2 °C.
---