Manufacturing

Marketing Partner
---

E+E Elektronik
Lowering of energy costs, acceleration of growth and extension of the possible storekeeping duration can be optimised by the precise measurement of humidity, CO2-content and temperature. Optimum basic conditions for animals and plants ensure best agricultural products. As different applications demand various adopted solutions for optimization of agricultural processes, E+E Elektronik provides a broad portfolio of agricultural monitoring products
---
Mailing Address:
333 East State Parkway
Schaumburg, IL 60173
United States of America
Tel: +1 847 495 7744
Email: info@epluse.at
Website: https://www.epluse.com/en/applications/agriculture/
Company Category: Indoor & Vertical Farming
Company Sector: Manufacturing
Keywords: sensors, humidity, temperature, greenhouse, indoor, vertical
Partner Status: Marketing Partner
---
Products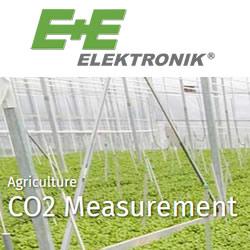 Lowering of energy costs, acceleration of growth and extension of the possible storekeeping duration can be optimised by the precise measurement of humidity, CO2-content and temperature. Optimum basic conditions for animals and plants ensure best agricultural products. As different applications demand various adopted solutions for optimization of agricultural processes, E+E Elektronik provides a broad portfolio of agricultural monitoring products
---
---
White Papers
AUTOMATING SIMPLE TASKS USING SENSORS
The concept of automation invites thoughts of robots operating along a line of conveyor belts, working in concert to build parts. Sensors monitor the position of these components and communicate this into a controller. The controller sends commands to the robot to grab the part and perform the next function until a product is assembled. While this scenario exists, it represents the highest end of automation technology working to perform complex tasks. Automation can be integrated into nearly every operation. It just requires analysis to discover which functions are repetitive and cumbersome. This paper will help explore these operations and describe how automation can be used to manage simple tasks, reduce operating costs and save money.
---
Press Releases
The HTM502 sensing module by Austrian sensor manufacturer E+E Elektronik offers a cost-effective solution for humidity and temperature measurement. It is characterised by easy implementation, high accuracy and reliability. Integration and interchangeability via the I2C interface allow for rapid project implementation.
The digital humidity and temperature sensing element HTE501 from E+E Elektronik offers an excellent measurement accuracy of up to ±1.8 % RH incl. hysteresis and ±0.2 °C.
---