Two Albuquerque-based tech startups, Terra Vera and Build With Robots, are blending biomimicry technology with high-tech automation and unveiling a world of limitless cross-industry potential.
Automating Agricultural Processes for Efficient Operation
Case Study from | Technidrive
Feed production in Ireland's agricultural sector is a huge industry and is estimated to be worth €845.1 million by 2026. However, the manufacture of animal feeds is responsible for 50 to 75 per cent of energy consumption in the EU's livestock sectors, creating pressure for agricultural businesses to improve their efficiency. For this reason, Kerry Agribusiness turned to automation systems supplier Technidrive to automate its feed mill.
Kerry Agribusiness operates a feed mill based in Farranfore, County Kerry. The mill manufactures compound feed for livestock, which is distributed to the businesses network of 3,000 farms in the South West of Ireland.
The mill facilitates grinding of raw ingredients, including grains, seeds and other components into smaller particles or powders. This process is crucial in animal feed production to ensure feed is suitable for consumption and achieves a consistent particle size.
Milling challenges
In order to process the range of animal feed that Kerry Agribusiness manufactures, the mill feeding system required regular speed adjustment. This feeding system is responsible for transporting material into the mill itself and has a direct impact on product quality.
Kerry Agribusiness depended on manual adjustments of the feeding system. This meant an operator needed to be on site during each production run to manually alter the feeder speed. Changes were made based on trial and error, with the operator relying on past experiences to determine the correct feed rate.
When the feed was set too slow, it led to inefficiency in the milling process. This led to longer shifts than necessary and wasted energy. On the other hand, when the feed was set too fast, it affected the quality of the feed. For instance, if a product did not spend enough time in the mill for adequate crushing, it resulted in rough feed with oversized pieces. Not only does this impact the quality and consistency of the feed, but also had the potential to affect its nutritional value. Finding the right balance between these extremes was crucial.
To overcome this challenge, Kerry Agribusiness needed to switch to an automated system to improve accuracy in speed adjustments. Technidrive was commissioned to develop a solution to control the system with minimal human intervention.
The solution
Technidrive is a systems integrator based in Northern Ireland, serving many sectors, including agriculture, in the design, engineering and implementation of industrial drive systems. For Kerry Agribusiness, Technidrive suggested a complete automation system leveraging power technology from global manufacturer, WEG.
Technidrive recommended the WEG CFW11 inverter to control the motor that would operate the feeder. This advanced variable speed drive (VSD) allowed for precise adjustment of motor speed, making it a valuable tool for energy efficiency and process control.
The mill's manual controls were replaced with a software-based system using the WEG Ladder Programmer (WLP) interface, a Windows-based platform for equipment control and monitoring. Not only did this remove the hassle of executing manual adjustments, but also enabled remote system monitoring, providing operators with improved insight into the feed mill's operations.
Following installation, Technidrive had to determine the correct control signals for the system. Designed to operate on a 0 – 10-volt (V) signal, the newly engineered set up did not initially replicate the full speed range achieved by the original. To rectify this, Technidrive engineers modified the feeder control circuit board to accommodate an alternative type of signal.
Technidrive also set up improved system access to enable remote adjustments and tuning. The drive was also programmed with a smart algorithm to ensure it was always working to an optimal set point, by increasing or decreasing the speed of the feeder in line with these adjustable setpoints — saving energy and money.
Increasing throughput and efficiency
"We've seen a 29 per cent increase in throughput from the mill since the initial installation in June 2022," said Gary Kernaghan, automation manager at Technidrive. "Plus, we have only had to make minor adjustments after several months of operation, since the automated system was making such a significant difference already."
The success of this installation has led to several further projects between Technidrive and Kerry Agribusiness, with a long-term goal of upgrading other systems in the business to improve efficiency and productivity across the whole operation.
"We are driving the grinders harder now," said Stephen O'Regan, nutritionist at Kerry Agribusiness. "They were always mechanically able but never electrically capable. Now, they function on both levels. Coupled with the time saving that the control system offers, we would not look back. In fact, we are so impressed with Technidrive's work that we are looking at other programmes for starting our six pellet presses, along with programmes on our intake conveying system and coolers."
Feed production will continue to dominate energy consumption in the agricultural industry, but by using data driven approaches to production, the industry can reduce electricity use and costs.
Upgrading its manual systems to Technidrive's bespoke automated solution has yielded significant benefits for Kerry Agribusiness and evidenced the value of smart systems for the agricultural industry.
Discover how automation systems provider Technidrive can improve efficiency and productivity in your industry today.
About Technidrive
Founded in 1998, Technidrive creates industrial drive solutions for the recycling, quarry, food, and dairy industries. Technidrive excels in innovation by continually developing solutions to meet and exceed market trends. The company specialises in electric motors, industrial gear units and electrical automation. Technidrive is a WEG Premier Partner and Bonfiglioli BEST Partner; these accolades enable the company to house a state-of-the-art assembly centre and hold the most extensive stock in Ireland. The team's combined experience has allowed Technidrive to become a leader in industrial drive solutions.
The content & opinions in this article are the author's and do not necessarily represent the views of AgriTechTomorrow
---
Comments (0)
This post does not have any comments. Be the first to leave a comment below.
---
Post A Comment
You must be logged in before you can post a comment. Login now.
Featured Product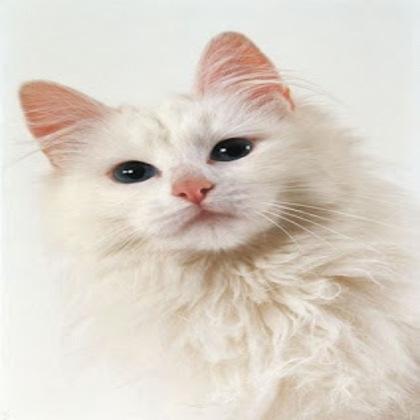 Image processing opens up a wide range of possibilities for the automation of modern agriculture - but what to do when only a small budget is available? That is where the uEye XLS comes in. With the launch of these super-small industrial cameras, even price-sensitive applications and volume projects become feasible. Measuring just 29 x 29 x 7 mm, the compact cameras offer excellent imaging characteristics without excessive heat generation, making them a perfect fit for embedded vision applications in agricultural machinery and equipment. The industrial cameras comply with the vision standard and are available with Micro-B connectors and with or without C/CS or S-mount lens holders, further increasing their adaptability to different agricultural environments. Thanks to these features, the cameras offered by IDS Imaging Development Systems lower the barriers to entry and make it easier to explore the potential of vision technology to optimize agricultural processes.