The LaserWeeder is a pull-behind robot that seamlessly attaches to the back of tractors. LaserWeeder combines AI, computer vision software, deep learning models and lasers to identify weeds and target them for elimination.
AI-powered Laserweeding: A New Tool for Weed Control
Q&A with Paul Mikesell, | Carbon Robotics
Tell us about yourself and your role with Carbon Robotics.
Carbon Robotics is a leading agriculture technology company that provides cost-effective, efficient and sustainable solutions for farmers. We pioneered our laserweeding technology as an alternative weed control method that enables growers to save time and money on one of their most expensive and time-consuming tasks: weed control.
As the founder and CEO, I lead the Carbon Robotics team on our mission to support farmers and lead the evolution of AI-powered robotics in agriculture. We are constantly creating and innovating tools that address farmers' most challenging problems, including weeding and crop thinning.

How is Carbon Robotics involved in the Agricultural Industry?
We created the first and only commercially available laserweeding implement - the LaserWeeder™. The LaserWeeder is a pull-behind robot that seamlessly attaches to the back of tractors. LaserWeeder combines AI, computer vision software, deep learning models and lasers to identify weeds and target them for elimination.

What is laserweeding?
Weed control is one of farming's biggest headaches. By leveraging advanced AI technology and robotics, laserweeding offers chemical-free, no-till weed control for specialty crops. The technology uses artificial intelligence, computer vision and high-powered lasers to identify, target and kill weeds by firing a laser at the meristem — ultimately killing it without harming valuable crops. Laserweeding works day or night in all weather conditions. It's a high-precision solution that can shoot and kill 5,000 weeds per minute, improve crop yield, and reduce overall costs associated with modern farming.

How does AI-powered laserweeding differ from other weed control methods?
Laserweeding offers benefits that traditional weeding methods, including herbicides, hand pulling and tilling, simply don't.
Herbicides use harmful chemicals that can be detrimental to the health of the crop and soil and are toxic to humans. Herbicides are also rising in cost and decreasing availability, leaving farmers in need of an alternate solution.
Hand pulling is extremely time-consuming and requires additional labor, which is scarce and hard to come by in the agriculture industry. By adopting an automated solution to weeding, farmers can more strategically delegate tasks to their available workers and maximize efficiency.
Tilling is known to negatively impact long-term soil health by disrupting microbiology and creating more groundwater runoff. By reducing soil disruption, farmers see improved crop health and yield.
How accurate is the AI-powered laserweeding technology?
Laserweeding technology can identify and eliminate weeds with millimeter accuracy. This enables farmers to kill the weeds without damaging the health of the crop or soil. Leveraging computer vision technology allows laserweeding to identify the weed before it's visible to the human eye, eliminating it earlier in its lifecycle. Additionally, laserweeding is especially useful for densely planted crops, such as leafy greens, as it more accurately disseminates between the crop and the weed.

What are the main benefits farmers gain by using laserweeding technology?
By implementing laserweeding technology, growers gain enhanced efficiency, cost savings, improved crop yield and a clear path to organic farming.
Efficiency. Laserweeding technology enables farmers to weed two acres of land per hour, saving them time and enabling them to focus their hours on running a successful business.
Cost savings. Farmers investing in laserweeding technology see about 80% out-of-pocket savings in weed control bills. Units pay back in 1 to 3 years and have a 7 to 10-year lifespan.
Crop yield. By protecting the health of the soil and crop, laserweeding helps farmers to improve their crop yield and quantity, supporting the bottom line and enabling growers to run a more profitable business.
Path to organic. Laserweeding technology offers a sustainable, certified organic solution to weed control, paving an economical path to regenerative agriculture.
How does laserweeding technology differentiate crops from weeds?
Laserweeding leverages AI, computer vision software and deep learning models to identify weeds and target them for elimination. The technology differentiates crops from weeds in a similar method to the one used to identify different people in photos on social media platforms. Once a weed is identified, the robots target and shoot the weed with a laser, hitting its meristem and killing it. The process is done without chemicals, disrupting the soil or damaging the crops.

At what point in a weed's lifecycle can AI-powered laserweeding identify/detect it for elimination?
Laserweeding technology can identify and eradicate weeds much earlier in their lifecycle- before they're even visible to the human eye, killing them before they have the chance to damage the crops. It can target weeds with millimeter precision, even locating and eliminating weeds between crops.

Is laserweeding cost-effective?
Yes, it is. Laserweeding is an investment, but growers utilizing the technology are seeing a return on investment in just one to three years. Additionally, farm labor is scarce and costly, and the price of herbicides has almost doubled over the past few years. By leveraging laserweeding robots, farmers can reduce their overall operational costs, particularly highly variable costs such as weeding. With the rising prices of materials, farmers are seeing a dramatic increase in crop input costs. Laserweeding technology offers a cost-effective solution.

How does AI-powered laserweeding technology fit into the broader trend of using technology and automation in agriculture, and what impact is it likely to have on the industry in the coming years?
The agriculture industry faces many pressing issues that impact farmers' ability to effectively and efficiently grow crops. As labor becomes increasingly scarce and production costs continue to rise, growers need more solutions that support them in managing farms and sustaining food security. One of farmers' most tedious and laborious tasks is weed control. Laserweeding offers farmers more options to manage weeds, especially for organic crops. The adoption of this technology promotes organic agriculture and could lead to an increase in organic farming and the availability of organic produce for consumers.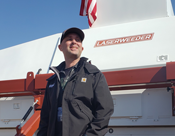 About Paul Mikesell
Paul Mikesell is the founder and CEO of Carbon Robotics. He has deep experience founding and building successful technology startups. Paul co-founded Isilon Systems, a distributed storage company, in 2001. Isilon went public in 2006 and was acquired by EMC for $2.5 billion in 2010. In 2006, Paul co-founded Clustrix, a distributed database startup that was acquired by MariaDB in 2018. Prior to Carbon, Paul served as Director of Infrastructure Engineering at Uber, where he grew the team and opened the company's engineering office in Seattle, later focusing on deep learning and computer vision. Paul holds a bachelor's degree in computer science from the University of Washington.
The content & opinions in this article are the author's and do not necessarily represent the views of AgriTechTomorrow
---
Comments (0)
This post does not have any comments. Be the first to leave a comment below.
---
Post A Comment
You must be logged in before you can post a comment. Login now.
Featured Product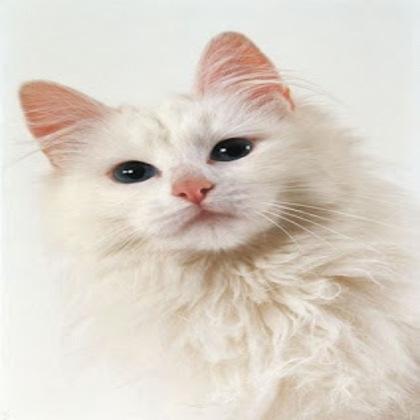 Image processing opens up a wide range of possibilities for the automation of modern agriculture - but what to do when only a small budget is available? That is where the uEye XLS comes in. With the launch of these super-small industrial cameras, even price-sensitive applications and volume projects become feasible. Measuring just 29 x 29 x 7 mm, the compact cameras offer excellent imaging characteristics without excessive heat generation, making them a perfect fit for embedded vision applications in agricultural machinery and equipment. The industrial cameras comply with the vision standard and are available with Micro-B connectors and with or without C/CS or S-mount lens holders, further increasing their adaptability to different agricultural environments. Thanks to these features, the cameras offered by IDS Imaging Development Systems lower the barriers to entry and make it easier to explore the potential of vision technology to optimize agricultural processes.