To achieve this, Shinkei has automated a traditional Japanese slaughter technique called Ike Jime that is revered by sushi chefs and seafood aficionados.
LocalCoho Partners With Tech Start-up Shinkei Systems for Ethical Salmon Harvesting
News from | Shinkei Systems
Your next salmon dinner may be courtesy of a robot. LocalCoho, a land-based aquaculture company that raises premium Coho salmon, is the first commercial customer of Shinkei Systems, a technology start-up that uses robotics and machine learning to automate fish harvesting.
LocalCoho, itself a start-up with expansion plans, shares Shinkei Systems' mission to improve fish taste, texture and quality, increase efficiency and reduce waste. The company currently hand harvests its fish.
"There are the ethical reasons why we focus on good harvest practices and we're always looking to further improve quality. The machine is taking it to a whole other level," says LocalCoho CEO Michael Fabbro. "We're already producing premium quality farmed salmon. This is a great way to be different and offer a truly superior fresh product."
To achieve this, Shinkei has automated a traditional Japanese slaughter technique called Ike Jime that is revered by sushi chefs and seafood aficionados. In conventional harvesting the slaughter can lead to high levels of fish stress and subsequent poor flesh quality and shorter shelf life. Shinkei's process euthanizes the fish instantly using high pressure water jets at the back of the head. An additional water jet creates a tail cut to start exsanguination.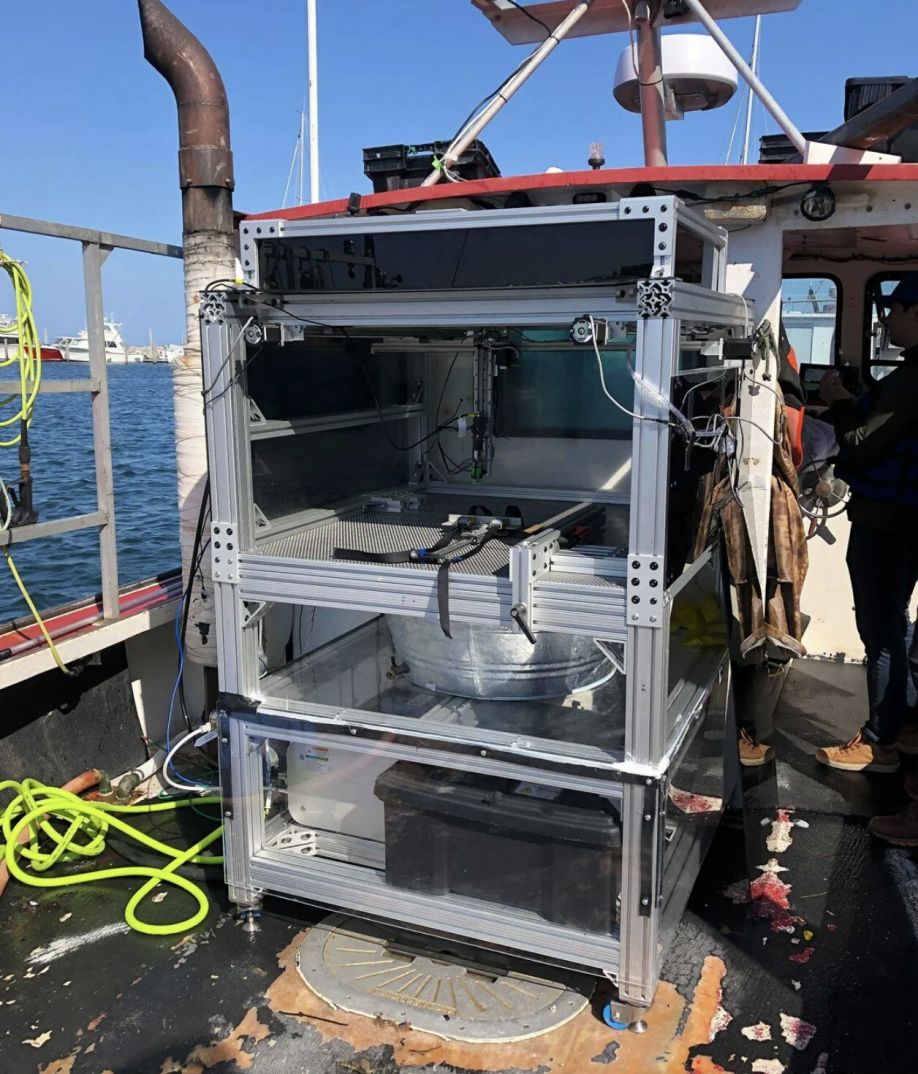 An Older Shinkei Machine-LocalCoho to Get First Commercial Model
The result is better-tasting, longer-lasting fish because the quick and more humane kill prevents the release of lactic acid among other chemicals that deteriorate flesh quality, says Shinkei founder Saif Khawaja, who likens Ike Jime to Kosher and Halal butchering.
Shinkei's robotic process achieves the same high quality as the manual Ike Jime technique, Khawaja says. "We've built and tested many initial prototypes after long nights in the shop, and we're excited to partner with LocalCoho for our industrial version."
LocalCoho plans to start using the machine this month and to sell the salmon via online retailer FreshDirect and elsewhere. FreshDirect, known for delivering "the highest quality, freshest food," introduced LocalCoho to Shinkei.
LocalCoho is poised for growth. The company received significant funding in November 2022 from seafood industry veterans including Rodger May of Peter Pan Seafood, to increase harvest capacity and continue to improve husbandry practices. As part of the Shinkei partnership, it has exclusive use of the technology for Coho salmon production.
Andy Quinn, chef/owner of The Noortwyck restaurant in New York City, serves fish harvested with Shinkei equipment. "The fish they provided us is the kind I've been hoping for in a dream world — I'd almost given up hope and then in through my door they came."
About LocalCoho
LocalCoho is an American salmon company raising Coho salmon in the Finger Lakes Region of New York State. Salmon are grown indoors from egg to harvest using Recirculated Aquaculture Systems (RAS) technology. This cutting-edge technology aims to optimize resource use and minimize impact on the local environment and wildlife. The company seeks to innovate and produce healthy, delicious local food for a more sustainable future. LocalCoho now supplies premium salmon to chefs and consumers throughout the Northeast U.S. region. The company is BAP (Best Aquaculture Practices) certified and a Monterey Bay Aquarium Seafood Watch "Best Choice." For more information, go to localcoho.com.
About Shinkei Systems
Shinkei builds robotics to automate traditional fish handling and processing. Shinkei has run multiple pilots across vessels and farms with operational hardware and has already tripled the shelf-life of clients' products. Shinkei is an American R&D startup backed by Y Combinator (voted a TechCrunch Top Company), as well as many prominent Silicon Valley angels and investors. For more information go to shinkei.systems.
The content & opinions in this article are the author's and do not necessarily represent the views of AgriTechTomorrow
---
Comments (0)
This post does not have any comments. Be the first to leave a comment below.
---
Post A Comment
You must be logged in before you can post a comment. Login now.
Featured Product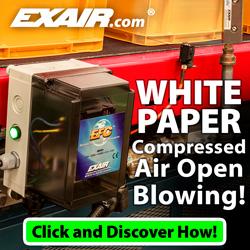 Compressed air is a limited resource that is generated in-house for the benefit of many operations within the manufacturing environment. Learn how to ensure all point of use applications are using your compressed air in the most effective and efficient way possible. Learn how much it costs to produce that compressed air and how Engineered Nozzles can help you use your air more effectively and efficiently.