The company 3D scans parts with high precision to adapt or reproduce them for machine modifications like a core cleaning module or an enhanced sowing system.
Reaping Good Harvest: Artec Leo Offers Innovation to Improve Harvesting in France
Case Study from | Artec 3D
A French company specializing in farming machinery relies on Artec Leo to repair and modify agricultural equipment to improve harvests.
Challenge: A French manufacturer of agricultural machinery needed quick and accurate 3D data capture for customizing and reproducing farming equipment parts.
Solution: Artec Leo, Artec Studio
Result: The company 3D scans parts with high precision to adapt or reproduce them for machine modifications like a core cleaning module or an enhanced sowing system.
Why Artec: Artec 3D is a one-of-a-kind 3D solutions provider when it comes to parts customization. Thanks to Artec 3D scanners' focus on precision, speed, and ease of use, you can seamlessly develop, redesign, or adapt agricultural machinery parts.
From a means of survival to an essential economic activity around the world, agriculture has continued to transform and develop throughout history. Over time, it has made incredible strides. Aided by the rapid development of technology, agricultural operations now function in a much safer, more efficient, and sophisticated way. Still, the question remains: do these developments adequately address the challenges of the global food system, and sustainability issues?
Agri Techni Concept, an innovative French company, has a good answer.
Addressing the needs of local farmers
The food we bite into every day comes through a complex global web of farmers, food manufacturers, retailers, and technology providers. The latter's impact is often a determining factor in making farming methods more refined and the whole system more sustainable. Agri Techni Concept, based in Sore, a small region in southwestern France, has contributed much to getting local farming practices/routines on the modern (and greener) track. Not only does the company create specialized equipment for agriculture and forestry, they also give a second life to agricultural machinery for harvesting root vegetables across France's southwest.
A manufacturer that aims to exceed customers' expectations, Agri Techni Concept has always kept an eye out for new technologies that might help them create more functional, efficient, and long-lasting equipment. With this in mind, the company turned to CADvision, a leading provider of advanced and integrated 3D solutions in France. With their unique expertise in CAD and additive manufacturing, CADvision has been a long-term Artec 3D partner, helping many businesses make surefire strategic investments.
And while agriculture may not be the first industry that leaps to mind when considering the various applications of 3D scanning, the company's scanner of choice – Artec Leo – is there to show what benefits one can reap when using it in exactly this sector.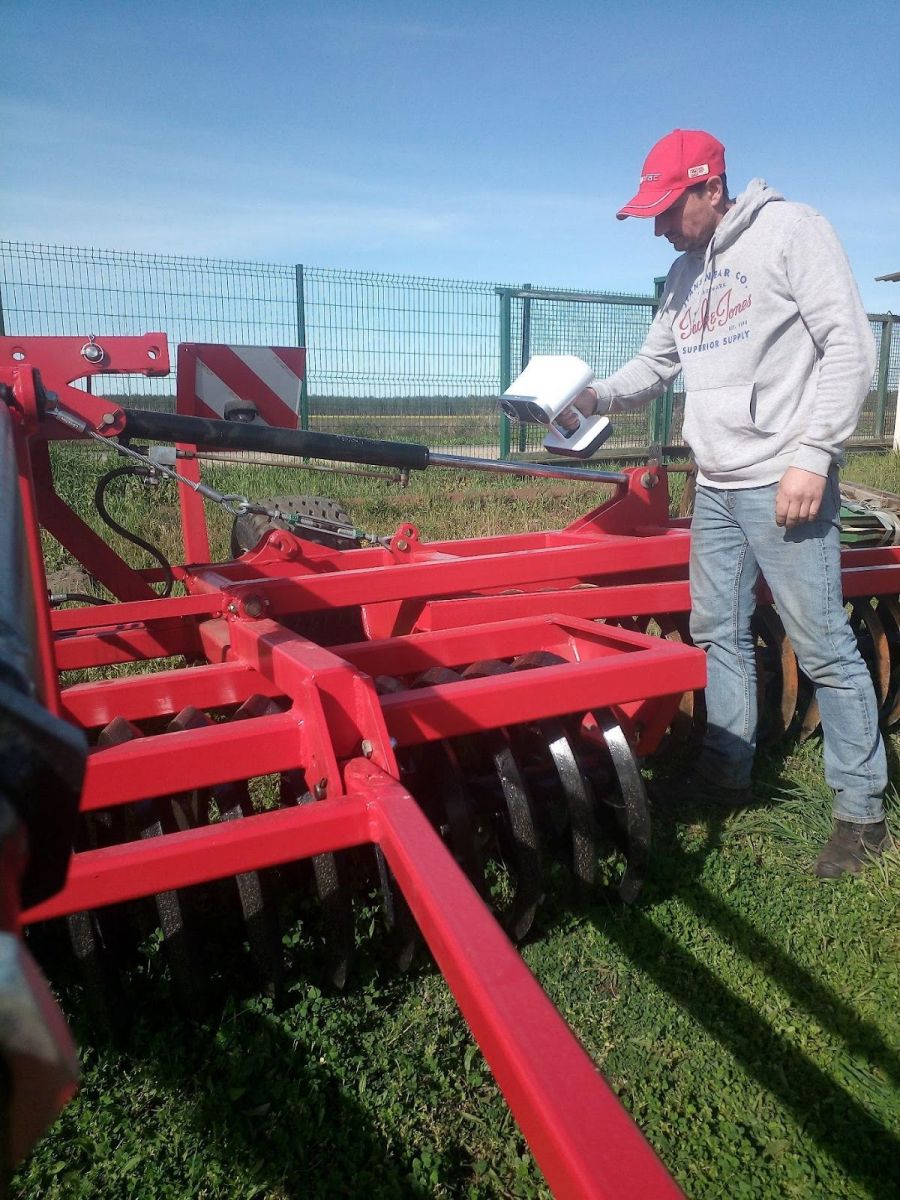 3D scanning agricultural machinery with Artec Leo (Photo courtesy of Agri Techni Concept)
A unique 3D device to optimize harvesting
Benjamin Leroux, founder of Agri Techni Concept, has always been one for innovation. And for a special project, he needed a special solution: the company accepted the challenge of adapting and repairing agricultural equipment that would otherwise face obsolescence. To help farmers use tried and tested machines while still improving harvests by integrating customized parts, Leroux opted for Artec Leo, the world's first and most renowned wireless 3D scanner. For Leroux, the three main criteria that helped him make his choice were Leo's limitless portability, autonomy, and strong capacity for high-quality data acquisition.
This one-of-a-kind tetherless device makes 3D scanning completely effortless. In fact, the whole scanning process is so intuitive and easy that you may be overwhelmed with the power it holds within (just to give you a hint – a new NVIDIA processor, 5" HD built-in display and battery). Leo guarantees accuracy and high-quality data capture at every stage of the process, which is crucial for older machinery parts drawings for which are no longer available.
Adaptability and precision that count
What made the entire project more challenging were the particular requirements of the farmers. For example, sand carrots, the vegetable Agri Techni harvests from light soils, need to be thoroughly cleaned right in the field, to facilitate further processing in the factories. Since only specific machines would be suitable for this, Leroux and his team needed to adapt the equipment to make it more efficient.
"Artec 3D technology gave another meaning to my work, I was able to gain speed but also precision to offer more qualitative models."
To create an integrated carrot-cleaning module, Agri Techni first met with a customer to examine the machine intended to accommodate this module. The team designed an item in the form of a rubber star system to get carrots through, in order to remove as much sand as possible, thereby cleaning them. To make sure this core module would be fully integrated into the machine, they digitized the equipment with Leo.

Customized carrot cleaning module (Photo courtesy of Agri Techni Concept)
Farming in 3D – faster, sharper, easier
Scanning was mostly done in two to three minutes,in some cases extending to ten minutes in case the object was bigger than usual. Once scanned, the data from the objects was sent to Artec Studio for quick processing and tidying. Famous for high-precision results, the intuitive 3D software allowed to seamlessly complete the scanning process and export the 3D model into CAD software for further specific manipulations. "When the data is sent to Artec Studio, I work on the file to ensure that the rendering will be perfectly cleaned of the various imperfections noted during the scan," Leroux explained.
"The scanner allows me above all to obtain precise measurements to have a substantial database that will be easily usable for processing in CAD software. 3D technology gave another meaning to my work, I was able to gain speed but also precision to offer more qualitative models."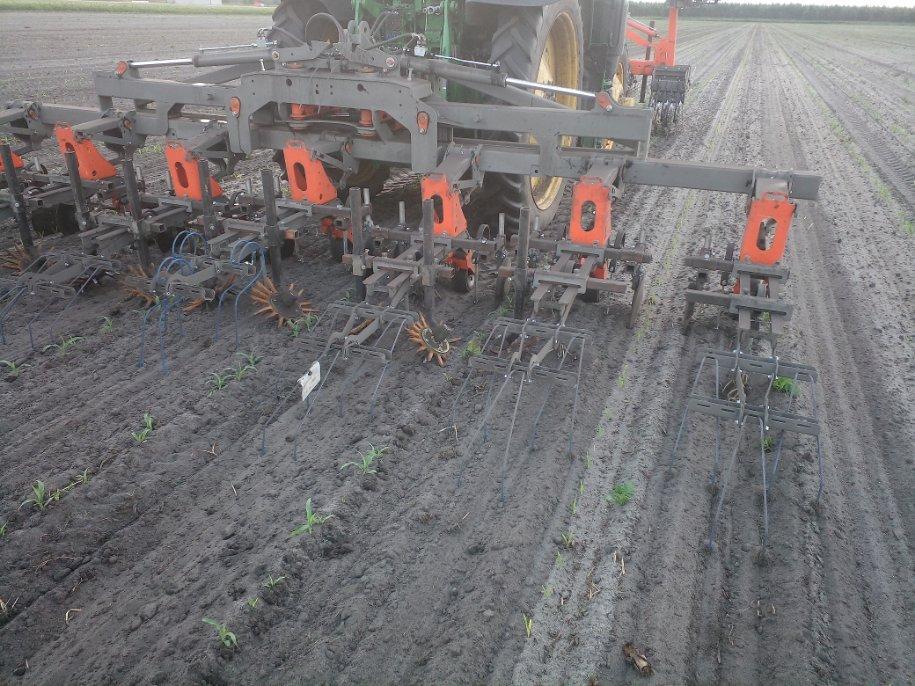 Any machine adaptations fit perfectly thanks to 3D digitization(Photo courtesy of Agri Techni Concept)
Another example was of a customer who was keen to cut his sowing time with the help of a modified equipment. Agri Techni specialists came to the farm to inspect the machine and discuss possible options – then, they came up with a plan to install a fertilizer spreader and mount a hoe on a lifting system to minimize the number of passes for the tractor.
The machine was scanned in minute detail to make sure any adaptations would perfectly fit its shape. "Agricultural machines are often quite bulky, so it was necessary for me to have a practical and easily transportable scanner to carry out my operations directly at the farmers without any logistical constraints," Leroux said of the process.
Agri Techni has participated in a range of equipment adaptation projects, all of which required precision and adaptability only 3D scanning technology could offer. Whether when scanning large parts or taking precise measurements off the hard-to-reach ones, Artec Leo easily took care of the difficult parts. To provide farmers with the machines they needed, Leroux needed to adjust parts to properties and dimensions of many different objects, which would also be impossible without accurate 3D digitization.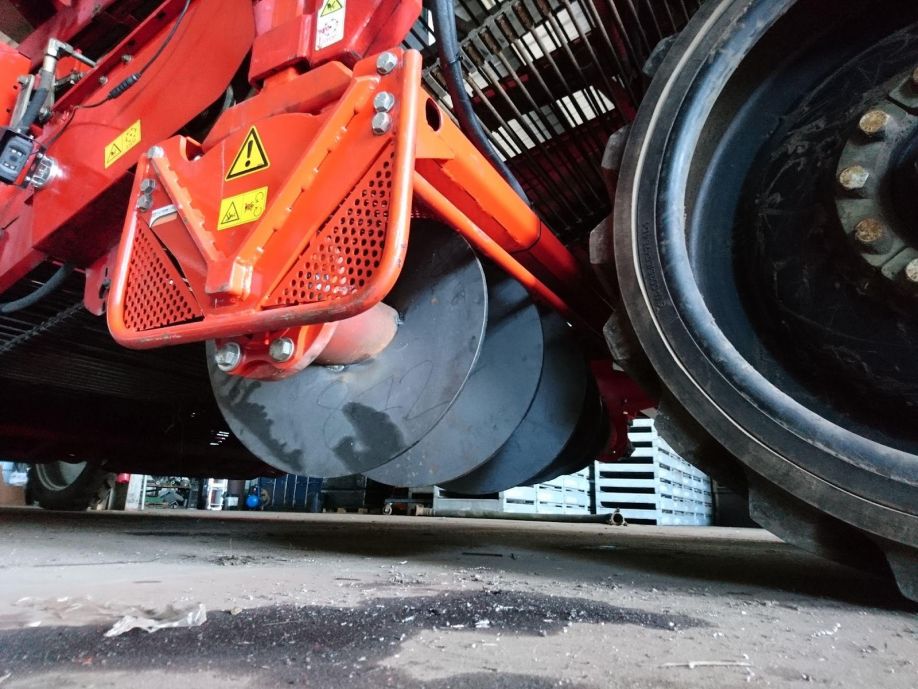 Highly precise parts reproduction made possible (Photo courtesy of Agri Techni Concept)
According to the French company, there was no blueprint available for most agricultural machines they had encountered in similar projects. Some essential yet timed machinery units would thus be especially challenging to recreate, as would the ones of the curved, irregular shape, such as soil-loosening machinery buckets. Artec Leo came to the rescue: it was now entirely possible to measure such parts with submillimeter precision so that the replacements fit perfectly on the machines. Even without repair or restoration plans in place for older machines, the team would be able to reproduce spare parts for them quickly and easily. Instead of excessive consumption and additional investment, farmers would get the chance to enhance the equipment they already had.
A global perspective: agriculture transformed
Regardless of their complexity, agricultural machinery parts now have a chance for a second life. In a global vision, this means that the use of 3D technology does not just optimize the equipment customization for the farmers, but enables them to save time, funds, and effort in the long run, leading to greater sustainability. Knowing this fully well, Agri Techni Concept are currently planning to extend their practices and offer 3D scanning services directly to companies who are looking to streamline their agricultural workflows.
There's a lot on the horizon for the agricultural sector, because the history of innovation keeps unfolding. Replacing parts for machinery, manufacturing bespoke tools, scale models for farming facilities – these are just a few of the cost-effective solutions 3D scanning could offer. With 3D methods and tech evolving massively, some of the most pressing farming challenges may be solved with these advancements – like they have been this time, in the fields of France.
The content & opinions in this article are the author's and do not necessarily represent the views of AgriTechTomorrow
---
Comments (0)
This post does not have any comments. Be the first to leave a comment below.
---
Post A Comment
You must be logged in before you can post a comment. Login now.
Featured Product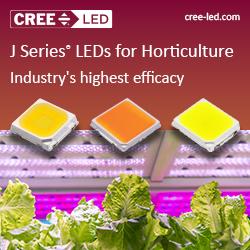 Horticulture and other forms of agricultural lighting require application-tuned ratios of spectral content, high efficacy and long lifetimes. Since these systems are designed to maximize yields for plants and animals, they require different metrics than lighting products designed around the human visual system. Cree LED delivers a wide range of spectral options and products optimized for these applications with leading efficiency and reliability.