Farmers need to meet the demanding sustainability regulations, attempt to increase their yield, and improve productivity across all crops, all while conserving both farmland and water due to a diminishing natural resource base.
Enhancing the Productivity of Agricultural Technology
Todd Rigby, Director of Sales | Rajant Corporation
Agricultural operations worldwide face mounting pressure to provide for an ever-increasing global population. Currently, approximately one U.S. farm feeds 166 people annually in the U.S. and abroad. According to the American Farm Bureau Federation, the global population is expected to increase by 2.2 billion by 2050, which means the world's farmers will have to grow about 70% more food than what is produced today. Not only this, but they need to meet the demanding sustainability regulations, attempt to increase their yield, and improve productivity across all crops, all while conserving both farmland and water due to a diminishing natural resource base. The agriculture industry needs to perfect its operational efficiency and is using modern technologies to reach targeted outputs.
With more than two million farms, the United States was always destined to be one of the world's leading agricultural producers and suppliers. Most of these farms, however, are located in remote, rural areas that often lack ample networking connectivity. These farming operations rely on cellular towers, spread few and far between, to power their networks. Unfortunately, these networks often fall short as distant cellular towers cannot provide the coverage to power agricultural automation over sprawling stretches of land.
Implementing the IIoT in agriculture
Farming methods have evolved massively from basic, hand-held tools to the modern, sophisticated machinery we use today. Farmers are now embracing modernized, often autonomous, technology to achieve their highest potential in the agriculture sector.
By leveraging the Industrial Internet of Things (IIoT), modern farmers can harness the power of automation to establish precision farming practices or other practices that use technology to flexibly ensure that every inch of arable farmland is amply utilized. The global market for IIoT was sized at over 263 billion U.S. dollars in 2021. The market is expected to grow in size in the coming years, reaching some 1.11 trillion U.S. dollars by 2028. The ultimate vision for precision farming is a solution that uses connected technology to simultaneously address all of a farmer's pain points, from improving irrigation efficiency and yield to streamlining harvesting. Now, farmers have adopted the use of IIoT devices and machines. They are demanding more from their networks to support automation.
The connectivity challenge
Precision farming techniques offer a holistic answer to many of the agriculture industry's challenges. However, networking obstacles can often keep traditional farms away from automation or regulate them to a low level of automation without the ability to scale their operations. Most of America's farming operations rely on carrier cell towers for communications.
Farmers with traditional or outdated wired infrastructures often struggle with new technology applications that require a higher level of service to scale. The shortcomings of conventional network infrastructures, from their Make Before-Break approach to the level of manual intervention needed to optimize performance, mean that they lack the agility to support the mission-critical mobility that more advanced farming applications like fully autonomous operations demand.
To effectively support new mobile-driven IIoT applications, farms with wired infrastructure must integrate some wireless mobile connectivity. Public networks, like carrier LTE, were designed and built for different customer requirements. Private LTE, that dedicate frequencies to a single purpose, are both more expensive to implement and to maintain. And, they have increased potential for slowed traffic and congestion because of limited spectrum and network architecture. These networks have no way to route around infrastructure outages or interference. This may be sufficient for delay-tolerant farming applications, but it creates a lack of resiliency to support the farm of the future.
The global agriculture machine-to-machine (M2M) market is projected to see significant advances soon, growing at a CAGR of more than 47% over the next five years. A rugged and dynamic network is essential to support the rise of advanced equipment that is revolutionizing the industry. By connecting tractors, fleets, UGVs, soil sensors, and other agricultural farming technologies to a flexible and agile wireless network, the farming operator can form a truly autonomous IIoT environment.
Empowering the IIoT with robust connectivity
Rajant Kinetic Mesh® is the only wireless network that can self-optimize itself to deal with operational and environmental conditions. This includes autonomously load-balancing traffic, mitigating interference by routing around detected congestion, and dynamically react to geographic changes to provide continuous connectivity without fail. Therefore, Rajant's wireless network can rise to the connectivity challenges of precision agriculture and autonomous farm equipment.
Unlike traditional Break-Before-Make networks, Rajant BreadCrumbs® communicate peer-to-peer via multiple, simultaneous connections. This node-and frequency-level redundancy forms resilient 'Make-Make-Make-Never Break' mobile connectivity for farms. In a mesh network such as this, no connections need to be broken for a new connection to be made, limiting dropped connectivity and downtime for operations.
In a Kinetic Mesh network, all BreadCrumbs are equipped with the intelligence of InstaMesh® and can autonomously self-optimize as the network moves and changes. This enables a fully mobile network that maintains unwavering mobile connectivity in changing farm environments. BreadCrumbs can be deployed directly onto virtually any farming asset, transforming it into network infrastructure to seamlessly connect hot zones and provide ubiquitous coverage over vast acreage. While it is lightweight and easy to deploy, Rajant's BreadCrumb nodes are also built to withstand the harshest conditions and extreme environments, providing farmers with the utmost confidence in the ruggedness of their equipment.
Moving toward agricultural automation
Thanks to the introduction of advanced equipment and rugged, dynamic networks, the agriculture industry is taking the first steps toward precision farming. No matter the level of automation a farm begins with, precision farming techniques and IIoT connectivity empower solutions to address farming's biggest challenges, allowing operations to be more accurate, efficient, and scalable.
A fully automated farm will not be created overnight. Farmers need to implement a stepwise approach to integrating IIoT into their agricultural operations to drive significant and immediate productivity gains, increase precision, reduce waste, and maximize yield. By starting with the firm foundation of a reliable wireless network that can seamlessly and quickly grow to support additional IIoT-enabled applications, with increasingly autonomous demands, over time and achieve their best chance of digitalization success.
The content & opinions in this article are the author's and do not necessarily represent the views of AgriTechTomorrow
---
Comments (0)
This post does not have any comments. Be the first to leave a comment below.
---
Post A Comment
You must be logged in before you can post a comment. Login now.
Featured Product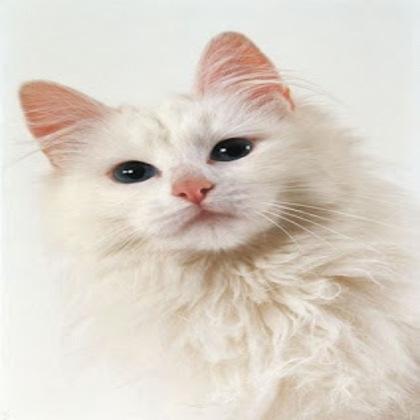 Image processing opens up a wide range of possibilities for the automation of modern agriculture - but what to do when only a small budget is available? That is where the uEye XLS comes in. With the launch of these super-small industrial cameras, even price-sensitive applications and volume projects become feasible. Measuring just 29 x 29 x 7 mm, the compact cameras offer excellent imaging characteristics without excessive heat generation, making them a perfect fit for embedded vision applications in agricultural machinery and equipment. The industrial cameras comply with the vision standard and are available with Micro-B connectors and with or without C/CS or S-mount lens holders, further increasing their adaptability to different agricultural environments. Thanks to these features, the cameras offered by IDS Imaging Development Systems lower the barriers to entry and make it easier to explore the potential of vision technology to optimize agricultural processes.